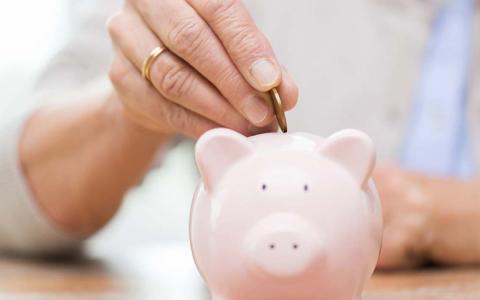 July 21, 2020
It takes years to build your assets, but only a few weeks or months to lose them. Life is unpredictable and one must accept that reality. Losing your hard-earned money can be a nightmare and it may ruin your financial health and relationships.
Anyone can be a victim of unfortunate incidents, whether you're a wealthy businessperson or an average jobholder. The world is currently experiencing an unprecedented crisis because of the COVID-19 pandemic. The crisis has led to massive job losses and a drop in the stock market. Many people who were careless with their finance and assets are in enormous trouble due to the pandemic.
What can you do to ensure your financial stability? The first task is to take care of your personal finance and the second task is to protect your assets and properties. In this article, you will know about some proven ways to protect your assets and properties.
How To Protect Your Assets And Properties?
Nothing is 100% certain. However, there are some things you can do to improve the security of your assets and properties dramatically. Here are seven proven ways to keep your assets and properties safe:
1.Go For Umbrella Insurance
It's normal for people to opt for various types of insurance as the first line of defense. But umbrella insurance is different from other types of insurance. It's a type of insurance that covers all other types of insurance you carry, both personal and business.
You can get a coverage of $1 to $2 million within a cost of $300-500 annually. With that said, it's not complete security against every instance. It won't cover fraudulent action and it doesn't go beyond $2 million.
2.Consider Asset Protection Trust
Asset Protection Trust is a unique type of trust that enables you to secure a financial legacy for your future generations. In this trust, you transfer your assets to the name of the trustee as a settler while you get to choose beneficiaries.
The creditors can't claim your properties in the case of a lawsuit. Your trustee will step in if they come after your properties. There are two types of asset protection trusts, domestic and foreign. Reputed companies like Mile High have been offering their estate planning services and you can learn in-depth about asset protection trust on their site: https://www.milehighestateplanning.com/asset-protection-trusts. 
3.Keep Your Business And Personal Assets Separate
When you're keeping your personal and business assets under the same umbrella, you're exposing your assets to avoidable risk. Your creditors can quickly come after your assets and lawsuits will put your assets under threat.
The first task is to have a separate bank account for your business transactions. You must have a different credit card for running your business. The next thing is to take a corporate shield. Go for the Limited Liability Company structure instead of a sole proprietorship to keep your assets safe from lawsuits.
4.Transfer Some Percentage Of Your Assets In Your Spouse's Name
If your spouse is in a less risky profession, you can choose to transfer your assets to your spouse. Once you transfer your assets to your spouse's name, your creditors will have no right to claim that property.
However, you must make sure your spouse is reliable. Everyone expects a lasting marriage but there are times when unexpected events happen in life.
5.Use Appropriate Contracts And Procedures
Your creditors can quickly go after your properties if you act carelessly or fraudulently. By setting up a proper agreement with transparent terms and conditions, you can avoid vulnerability. Don't depend on email relationships for carrying out your deals. Use proper contracts and procedures to make sure everything is set up professionally. The contracts should somehow indicate that your personal assets are not at any risk in the event of your non-performance of the contract.
Setting up appropriate contracts and procedures will also help you in dealing with other legal and tax obligations smoothly.
6.Use Debts Strategically
Debt can be used as a strategy if you're an investor. By using debts, you'll discourage your creditors from claiming your properties. When you purchase your properties by debt, you're making your equity insignificant.
Another advantage of a loan is that you can decrease your tax liability with it. Reinvest your money in other properties while you're using debt strategically.
7.Homestead Exemptions
One of the most valuable assets for ordinary people is their home. No one wants to lose their home due to financial problems. With homestead exemption, you can safeguard your property. You can declare bankruptcy while keeping your home safe.
Final Thoughts
In the case of asset protection, it's best to take action before you face lawsuits. Taking a proactive approach will keep your stress level low and ensure that your assets are safe from future dangers. Go through each of the tips mentioned in this article and start taking actions without procrastinating. 
This article originally appeared on Menafn.