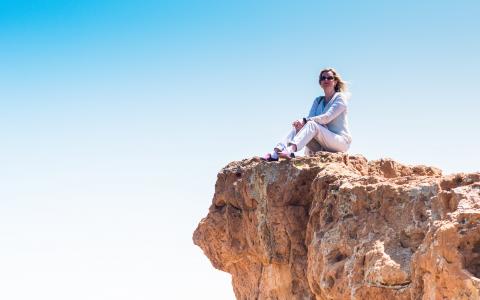 January 23, 2023
(Nation World News Desk) - A nationwide Retirement Institute survey of retirement plan participants and sponsors shows that Inflation has shaken the security and confidence in American women's retirement planning.
The study found 62% of women expect to retire later than originally planned or do not think they will ever be able to retire due to inflation, compared to 47% of men.That's a significant jump from 2021, when only one in four women expected their retirement to be postponed or canceled due to the COVID-19 pandemic.
According to the survey, women are not only reducing their savings contribution, they are also delaying their retirement to help their loved ones manage rising expenses, as more than one in 10 (15%) women More who expect to delay or cancel their retirement say they do so because Inflation resulted in or had to support a family member or friend financially.
Statistics show that this situation is affecting the future and health of women. More than half (56%) feel anxious when they think about where they are with their current retirement planning and their financial investments, which represent an increase of 22 percentage points from 2021 onwards. And 57% of those who delayed or canceled their retirement because of inflation say it has negatively affected their mental health, compared to 48% of men.Inflation has made saving for retirement especially difficult for many Americans., but we are seeing effects that are most felt by women among participants of employer-sponsored retirement plans. In addition to depleting their retirement savings, women often have the responsibility of serving as caregivers for their loved ones, said Amelia Dunlap, vice president of retirement solutions marketing for Nationwide.
In addition to weathering inflation, women are also struggling to optimize their income in retirement. For example, Nearly half (51%) of participating women face challenges converting their retirement savings into income in retirement, Only 4% of women are moderately or extremely familiar with decumulation retirement planning.However, women are more interested than men in solutions that can help them deal with inflation-related challenges and plan better for their retirement. Nearly all women (92%) participating in plans say they would at least to some extent likely to if they could Transfer some or all of your current retirement plan savings to a guaranteed lifetime income investment optioncompared to 83% of men.
"choice of Guaranteed lifetime income can help investment participants navigate today's high inflation And provide them with the payout strategy they need for retirement. In addition, there are investment solutions that help protect against market downturns for those seeking more certainty in this volatile market," Dunlop said.
By Nation World News Desk
January 15, 2023