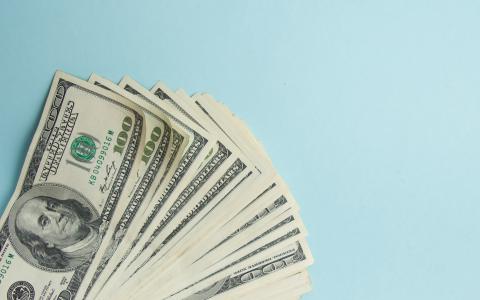 October 9, 2019
(Thrive Global) A study conducted by Career Builder found that 78% of American families are living paycheck-to-paycheck (source). A lack of savings can lead to extra stress, and sometimes fear that you won't be able to pay the bills or make ends meet. If you're responsible for providing for a family, the mental health impacts can be even worse.
Although budgeting and controlled spending habits are important, sometimes it just comes down to a need for more income. Increasing your income even just a little can create some extra breathing room that allows you to save and get out of the paycheck-to-paycheck cycle.
Here are 4 things that you can do to supplement your income and help to reduce your financial stress.
1. Start a Side Hustle
When the topic of increasing your income arises, the first thoughts that come to mind are getting a raise, working overtime, or finding a higher-paying job. But today, there are countless opportunities to make extra money outside of your job. 
When it comes to side hustles, there are all kinds of opportunities. It could be anything from driving for Uber, to making deliveries with Amazon flex, to photography services, to baking cakes, to taking online surveys. There is no shortage of possibilities, it's just a matter of finding the right fit for you and your schedule.
The two main categories of side hustles are local services (driving, photography, baking, mowing lawns, walking dogs, cleaning houses, etc,) and online work (surveys, transcription, freelance writing, blogging, etc.). Many people prefer to work online because of the flexibility. 
If you're not familiar with making money online, those possibilities can be a little confusing or overwhelming. Although there are plenty of legit opportunities, unfortunately, there are also scams out there that take advantage of people who are looking to make extra money. Most scams will ask you to pay money upfront in order to be eligible for some sort of work or income opportunity. Fortunately, there are other ways to make money online without paying anything, so you don't need to worry about those scams.
2. Sell Stuff That You Don't Need
Most of us have a lot of stuff sitting around our house that we're not using. Maybe you have closets full of things that you no longer need, or a basement, garage, or shed that you could clean out. 
You may be surprised at the amount of money that you could make simply by selling some of the things that you don't need. Of course, not all of your stuff will have value to someone else, but with many selling apps like Craigslist, Facebook Marketplace, Letgo, and Poshmark, getting your things in front of interested buyers is much easier than you think. 
Not only will you be able to make some extra money, but you'll also declutter your house. 
If you don't have experience selling used items, it's really not that hard. Fortunately, there are a lot of good articles and tutorials online for any app, website, or platform that you might use.
3. Take Advantage of Free Money Offers
Free money sounds too good to be true, but it actually exists. With just a little bit of effort you can get your hands on some of this free money through things like signup bonuses (credit cards, bank accounts), passive income apps, cashback apps, missing money, class action lawsuits, and much more. 
You won't get rich from these free money offers, but it can certainly make a difference. With a little bit of effort you can easily earn $1,000 or more per year from signup bonuses, cashback apps and credit cards, and some passive income apps.
To find a good collection of offers, check out this free money page.
4. Invest in Income-Generating Assets
How are you using your money? Of course, investing is a great way to improve your financial situation, but not all investing is equal. Some investments are capable of providing ongoing income that can be used for your regular living expenses (if needed) or can be reinvested to grow your wealth faster.
Income-producing assets include things like rental properties, dividend stocks, peer-to-peer lending, online businesses, and more. These types of investments can grow in value over time, and also provide some income when needed.
If you're stressed out and feeling overwhelmed about your finances, take a look at the options listed above and see if there is a way for you to increase your income and reduce that burden.