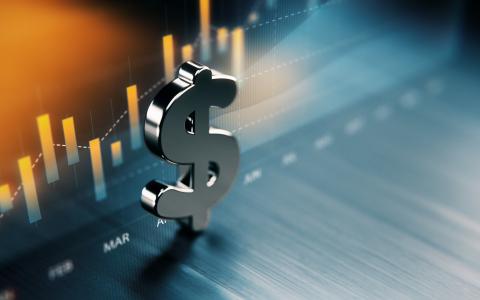 April 12, 2019
(Nasdaq) -- Much to the delight of investors, the market rallied 14% in the first three months of the year. It was the best quarterly performance for the S&P 500 since 2009.
Of course, not every stock in the market has performed accordingly, but many have done well, led by the technology sector.
Some investors could be reluctant to buy stocks that rallied that much, especially when the market is nearing its recent highs. And some investors might be tempted to look for a lagging stock or two in search of value -- and in search of a winning performance going forward.
If only investing were this simple...
Experienced investors know that simply buying stocks that underperform the market does not, by itself, usually result in a winning performance.
Let's Screen For Stocks On The Rise 
That's why I enlisted the unwitting help of analysts to look for stocks whose average target price has been hiked by at least 15% over the course of the last six months.
Further, I screened for the highest-growth stocks in the market -- only those that had been growing their earnings per share ( EPS ) at an annualized 40% pace and higher over the last three years have made the cut.
The reasoning for this is simple... it's designed to "catch" a new opportunity or two -- the opportunities that are reflected in the rising stock price and in the rising target price.
If we count only companies incorporated in the United States, there were only 17 such stocks in the entire market as of quarter-end. Further weeding out the ones with a market cap under $1 billion left me with 14 stocks with the average growth of 80.2% and an average target price increase of 26.1%.
The table below shows my "Final Four" -- the four companies where the average analyst target price implies the largest potential profits. Stocks that haven't already neared or exceeded their average target prices. This potential profit -- provided, of course, the target price is reached -- is calculated as a percentage return over the closing price last Friday, March 28, which conveniently happens to mark the end of the first quarter.
The company with the highest return potential (of about 30%) is BioTelemetry (Nasdaq: BEAT ) , a remote medical technology company that provides remote cardiac monitoring, remote blood glucose monitoring and more.
Based on the stock's current analyst ratings and target price, BEAT looks attractive. Six analysts have an opinion on BEAT -- and six of them rate it either a "Buy" or "Outperform" (four and two, respectively).
With such a bullish stance, and with a strong position in remote monitoring, don't be surprised if BEAT becomes a recommendation for my premium subscribers at some point soon.
Headquartered in Atlanta, Georgia, Gray Television (NYSE: GTN )is a television broadcast company that owns and operates local television stations. Even though the stock is up nearly 23% in the past six months (and nearly 70% year-over-year), there is still room to run. That is, according to the average analyst target, which puts the target price of GTN at about 22% higher than Friday's closing price.
The company is active in the M&A space and just closed a large acquisition -- a $3.65 billion purchase of Raycom Media. Going forward, analysts -- on average -- expect GTN to grow its profits at a 10% pace, much lower growth than in the near past. Further, there isn't much in GTN's business model that is of interest to us as growth investors. Still, with about 20% in price appreciation potential based on the average analyst target, Gray Television is not something to be taken off the radar.
In the human-resources business for more than 30 years,Insperity (NYSE: NSP ) is profitable and growing. It has benefitted from seeing the need for outsourcing the human resources function early and executing consistently. Employing a software-with-a-service (SwaS) model, Insperity acts almost as a consultant: SwaS companies don't just "rent" software (like software-as-a-service companies do) but rather rent software together with embedded support service. SwaS companies can observe their clients and see when and where they're having issues -- and then proactively helping them solve these issues. Further, Insperity offers data analytics and it also plans to continue marketing predictive data analytics to its clients.
This company seems to fit the goals of my Fast-Track Millionaire newsletter service perfectly -- it's yet another gem to keep an eye on (and consider investing in, too -- given the still-present gap of about 13% between its closing price on Friday and the average analyst target).
Finally, Fortinet (Nasdaq: FTNT ) , a cybersecurity company, fits the profile quite well. I know this company, too -- it's one of the recommendations in my Fast-Track Millionaire advisory. However, I have to agree with the average analyst estimate here: the distance between the current price and the expected target is relatively small; after a near double-digit gain in two months, it's a "Hold" at this time in Fast-Track Millionaire (and I would wait for a catalyst of some kind before rating this company a "Buy" again). But this is an innovative company in a growth business, and I am glad that today's screen has pointed out to FTNT as one of the selected few.
Action To Take 
Keep in mind that the investing ideas I present here are intended to provide a starting point for further research. They are not a final recommendation.
I plan to research these names further. If any of them stand out in a particular way, then there's a good chance they'll be added to the Fast-Track Millionaire portfolio.