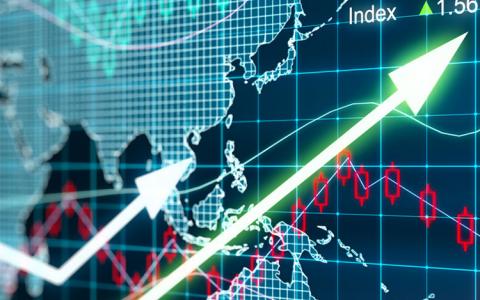 October 16, 2020
After a brief slowdown in the second quarter, wealth management M&A activity has returned to an all-time high level, according ECHELON's RIA M&A Deal Report for the third quarter of 2020. 
Many deals that were delayed due to the economic impacts of COVID-19 in February and March returned to their "normal cadence," registering a 57% increase in M&A activity over the second quarter, with a total of 55 deals recorded, the firm reports. The transaction activity represents the largest quarter-over-quarter increase since the first quarter of 2017.
With the strong third quarter activity, the year is forecasted to have 181 transactions. That would represent an 11% decline from 2019, but still puts 2020 on track to surpass the number of transactions in 2016 and 2017, ECHELON notes.
"Notably, we continue to see strong valuations for RIA firms, with larger and more established firms engaging in M&A activities—both as buyers and sellers," the report explains. While this is an ongoing trend that has been developing for several years, Echelon observes that the firms that are being acquired in 2020 are now some of the largest—with an average of over $1.7 billion in assets under management. This is a 19% increase over 2019, and the largest average AUM per M&A transaction since in the inception of ECHELON's Deal Report, the firm notes. In total, there were 23 firms with more than $1 billion in assets acquired during the third quarter—also a record level, according to the firm.
Buyer Composition
There have been 24 firms that have made two or more acquisitions in 2020, and these firms account for 60% of the total number of deals through the first nine months of the year, ECHELON notes. In addition, the number of minority acquisitions has increased by threefold in 2020 vs. 2019, revealing an emerging trend in deal structures and options now available to sellers.
Professional buyers—which include platforms, consolidators and aggregators—and their interest in acquiring larger RIAs firms, fueled a substantial amount of deal activity during the third quarter. ECHELON notes that firms such as Creative Planning and Hightower Advisors, for example, announced nine deals during the third quarter alone, accounting for 11% of the total overall activity. "With heightened competition between professional buyers over high-quality sellers, we anticipate this trend will continue and that it will play an increased role in M&A activity moving forward," the report states.
In terms of buyer types, the firm notes that pure-play RIAs were the most active acquirers, completing 35% of the transactions in the third quarter and 40% of deals so far in 2020. Despite a forecasted drop in the total number of announced transactions compared to 2019, RIAs are still expected to set dealmaking records, the report observes. These firms are on pace to make 73 acquisitions over the course of the full year, which would be the category's highest level since 2016, the report notes.  
RIA-to-RIA transactions are relatively smaller than other deals, averaging under $1.2 billion in AUM per deal, which, the firm notes, is an "interesting trend" when contrasted with the quarter's average recorded transacted AUM of over $2 billion.
Additional findings show that the percentage of deals completed by Strategic Buyers or Consolidators increased significantly in the third quarter. The report notes that these buyers accounted for 38% of the deals announced this quarter, compared to 20% in the second quarter and 33% in the first. According to ECHELON, this puts the category on track to close 32% of deals in 2020, approximately 3% more than they did in 2019.
ECHELON further observes that the quarter's 10 largest deals also show the diversity of buyer types and deal strategies driving M&A. In fact, the report notes that three retirement plan tie-ups made the list: CAPTRUST's acquisition of Plante Moran Financial Advisors and Empower's acquisition of MassMutual's and Fifth Third Bank's retirement businesses, respectively. "These deals continue the trend of retirement plan benefits and wealth management converging via M&A in 2020," the report states.
Meanwhile, breakaway activity sees low volume but record AUM transacted. According to the report, there were 157 breakaways recorded in the third quarter—a 24% increase over the second quarter and the highest levels of activity since the fourth quarter of 2019. In addition, ECHELON now projects there will be 25 $1 billion-plus breakaway transactions this year, over three times the number of $1 billion breakaways tracked in 2019.
This article originally appeared on NAPA.