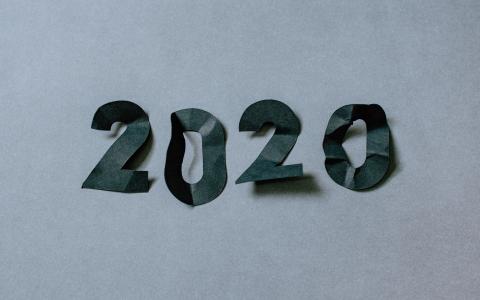 January 19, 2021
The year 2020, plagued by COVID-19, has exposed all of our vulnerabilities to disease and death, regardless of age, gender, and socio-economic class. As a trusts and estates attorney, I am used to planning for the worst case possible scenario, albeit remote for most people. Over the past several months, I haven't been able to allay clients' concerns in the same way. More than ever, I am like a broken record, repeating, urging, and advocating that all individuals over the age of 18, regardless of age or wealth or familial structure, execute last wills and testaments, powers of attorney, and health care proxies. Sight unseen, everyone needs these documents, to protect wealth, children, spouses, family, and yourself.
The execution of legal documents comes at a financial cost. Sometimes this deters individuals from consulting with counsel. Other times individuals are too busy to take care of the matter and put it off for a later time. Sometimes people do not want to address issues of sickness and mortality and cannot bring themselves to think about the important matters that are the subject of the estate planning documents.
Such issues plague all kinds of people and even if one can afford to plan, addressing such difficult issues may deter document execution. In recent months, we have learned that several celebrities have died intestate, without a last will and testament. Argentinian soccer star Diego Armando Maradona died in November at the age of 60. Many believe him to have been one of the greatest soccer players of all time. Argentina issued a three-day period of mourning in honor of his passing. He had amassed a fortune including real estate, financial assets, and jewelry. Maradona's life was filled with drama and it is anticipated that his death will be just as — if not more — tumultuous. He had eight children from six different partners and no last will and testament. Familial fighting is expected given the breadth of the estate and the various individuals who are now forced to review and distribute their deceased father's estate.
Interestingly, Maradona had publicly stated that he wished to donate his estate and not leave his children anything. Unfortunately, he died of a heart attack prior to putting such a plan in place. Under the laws of intestacy, next-of-kin, and not charities, receive the decedent's monies. Argentine law also holds that a spouse and children must receive a certain amount of a decedent's estate under a last will. This is known as "forced heirship," meaning only a certain percentage may be willed to beneficiaries outside of a spouse and children.
Another celebrity who recently died intestate is former Zappos CEO Tony Hsieh. His estate is valued at approximately $840 million. He died at age 46 from smoke inhalation following a fire in a shed in New London, Connecticut. His brother and father have applied to serve as special administrators of his estate in the State of Nevada where he was a resident. His estate administration will now be public, filed in probate court, and subject to court supervision. Hsieh was survived by his two brothers and parents. Hsieh recently purchased eight houses in Park City Utah. The purchase of real estate across state lines will make the administration of his estate even more complicated without a last will and testament or a trust. It has been reported that Hsieh may have had drug and alcohol issues and that he was allegedly was fixated with fire. He also had instances of extreme dieting and depriving himself of oxygen. His family was encouraging him to enter rehab, however, he died before receiving treatment. His death, ruled accidental, occurred as a result of a fire in a shed wherein Hsieh used a heater to lower the oxygen level.
Finally, Chadwick Boseman, famed actor, died intestate at age 43, this past fall after a long battle with colon cancer. His wife, Simone Ledward, petitioned the California courts to be named the administrator of her late husband's estate. The couple married in early 2020 and as such she gained standing to administer and receive from his estate. He had no children, so pursuant to the California probate laws, Ledward will receive the whole estate.
The aforesaid deaths of three celebrities, none of whom were elderly, illustrate the need for individuals of all ages, backgrounds, and wealth to address their estate plans without delay. As we embark on a new year, we hope that the disease and death caused by COVID-19 will dissipate, however, other dangers and causes of death will subsist and for that we must also prepare.
This article originally appeared on Above The Law.