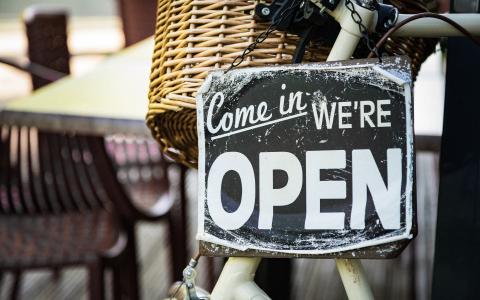 May 21, 2020
Every employer needs to take 10 actions to reopen safely, the National Safety Council says in a report released today.
The recommendations are based on best practices established by the Safe Actions for Employee Returns (SAFER) Task Force, created by the Council in the wake of the COVID-19 pandemic.
SAFER is a group composed of representatives from over 50 Fortune 500 companies, nonprofits, legal experts, public health professionals, medical professionals and government agency representatives.
The members range from Amazon to Dow to the American Red Cross to the National Governors Association.
"Protecting our workers means coalescing around sets of safety principles and ensuring those principles guide our decisions," says National Safety Council President and CEO Lorraine Martin.
The 10 measures the Council says each employer needs to take to ensure workers are protected in reopening are:
1. Phasing - Create a phased transition to return to work aligned with risk and exposure levels
2. Sanitize - Before employees return, disinfect the workplace and make any physical alterations needed for physical distancing
3. Screenings - Develop a health status screening process for all employees
4. Hygiene - Create a plan to handle sick employees, and encourage safe behaviors for good hygiene and infection control
5. Tracing - Follow proper contact tracing steps if workers get sick to curb the spread of COVID-19
6. Mental Health - Commit to supporting the mental and emotional health of your workers by sharing support resources and policies
7. Training - Train leaders and supervisors not only on the fundamentals of safety such as risk assessment and hazard recognition, but also on the impacts of COVID-19 on mental health and wellbeing, as employees will feel the effects of the pandemic long after it is over
8. Engagement Plan - Notify employees in advance of the return to work, and consider categorizing workers into different groups based on job roles – bringing groups back one at a time
9. Communication - Develop a communications plan to be open and transparent with workers on your return to work process
10. Assessment - Outline the main factors your organization is using as guidance to provide a simplistic structure to the extremely complex return to work decision
This article originally appeared on Forbes.