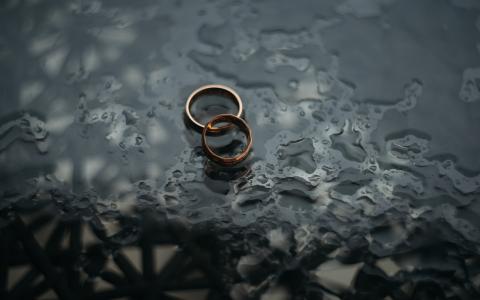 April 19, 2021
Fans hate to hear the news that their favorite celebrity couple is calling it quits, but what might make these stars' divorces even more difficult is just how costly it will be for one of them, especially if a prenup was never signed.
Celebrities have had to shell out millions and even billions of dollars to their former spouses as a result of their divorces. While their hearts may be crushed, their wallets just got a little thinner from the insane amount of money these stars had to hand over in their divorce settlements. These celebs below paid a hefty price after separating their former partners.
10 Madonna And Guy Ritchie - $76 Million To $92 Million
Songstress Madonna and her former husband of eight years, Guy Ritchie, called it quits in 2008, with the "Material Girl" having to pay Ritchie between $76 million and $92 million in the divorce settlement.
At the time of their divorce, Ritchie admitted that he "stepped into a soap opera" when married to Madonna, but did not regret the time he spent with her. Ritchie was also awarded the former couple's English country estate that is worth about $30 million, according to Reuters.
9 Melissa Mathison And Harrison Ford - $85 Million
Actor Harrison Ford and his former wife Melissa Mathison were together for 17 years after meeting on the set of the film Apocalypse Now in 1979. However, the couple could not make their marriage work and separated in 2000 after it was reported that Ford was seeing a younger woman, according to ABC News.
Mathison was awarded a large chunk of Ford's movie earnings and settled with $85 million. Mathison later passed away in 2015 from an illness, according to People.
8 Amy Irving And Steven Spielberg - $100 Million
After just four years of marriage, director Steven Spielberg and his wife actress Amy Irving called it quits in 1989. According to Irving, the two separated after their careers got in the way of their marriage, with the actress admitting that she felt like a "politician's wife." 
Irving was given $100 million in the divorce settlement after a judge refused to recognize a prenuptial agreement that was reportedly scrawled on a napkin.
7 Tiger Woods And Elin Nordegren - $110 Million
Golf-pro Tiger Woods had to give his ex-wife Elin Nordegren a whopping $100 million in their divorce settlement after the pair went their separate ways in 2010. The couple was married for five years, so Nordegren was given $20 million for each year, according to Forbes.
On top of the divorce settlement, Woods lost many of his endorsements, including Gatorade and AT&T, after he admitted to several infidelities while married to his wife.
6 Garth Brooks And Sandy Mahl - $125 Million
Country singer Garth Brooks and his former wife Sandy Mahl separated in 1999 after being married for 15 years. With no prenuptial agreement in place, Brooks had to pay his ex-wife $125 million in the divorce settlement.
In 2005, Brooks went on to marry country singer Trisha Yearwood, and Mahl was surprisingly supportive after it was revealed in Brook's documentary that Mahl supposedly told him, "I think this is a really good move for you, and I think this is a really good move for our children."
5 Neil Diamond And Marcia Murphy - $150 Million
After 25 years together, singer Neil Diamond and his wife Marcia Murphy ended their marriage with Diamond's $300 million estates divided up and his ex-wife getting half. In 1996, the singer blamed himself for the separation sharing, "I assume a lot of responsibility for what went wrong, but I was taken aback by how many friends dropped me."
4 Michael Jordan And Juanita Vanoy - $168 Million
NBA legend Michael Jordan and his former wife Juanita Vanoy were married for 17 years before they decided to split in 2002 but later got back together to try to make things work, only to split for good in 2006, according to People.
Jordan made history after having to pay Vanoy $168 million in the divorce settlement.
3 Mel Gibson And Robyn Moore - $425 Million
Actor Mel Gibson and Robyn Moore were together for 30 years but went their separate ways in 2006, the day after Gibson was arrested in Malibu for driving under the influence and went on his anti-Semitic tirade, according to Deadline.
Their divorce was finalized in 2011 and Moore came out with $425 million, half of Gibson's $850 million fortune.
2 Rupert Murdoc And Anna Torv - $1.2-1.7 Billion (Plus $110 Million Cash)
After 32 years together, media mogul Rupert Murdoch and his wife Anna Torv filed for divorce in 1999 with Torv walking away with $1.7 billion in assets in which $110 million was in cash, according to ABC News.
Just 17 days after their divorce was finalized, Murdoch went on to marry 30-year-old Wendi Deng, who he later divorced in 2013, however details of their divorce settlement are unknown as they resolved matters amicably, according to the New York Times.
1 Jeff And MacKenzie Bezos - $38 Billion
The costliest divorce ever goes to Amazon CEO Jeff Bezos and his former wife MacKenzie Bezos who walked away with a whopping $38 billion, according to Insider. The pair were married for 25 years, even before Amazon was created, and have four children together.
Her divorce settlement also made her one of the wealthiest women in the world, and since her divorce, gave $1.7 billion to charities. 
This article originally appeared on TheThings.