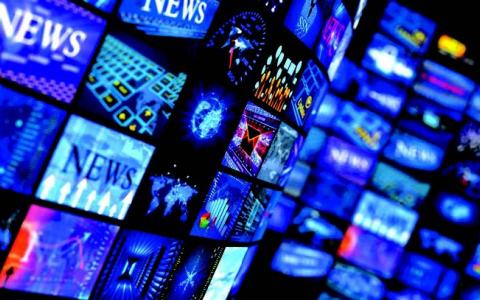 Privacy, Ads and Content Policy
The Wealth Advisor Privacy, Ads and Content Policy
Effective: January 1, 2019
Updated April  12, 2019
CONTENT POLICY
The Wealth Advisor is committed to providing the highest quality in the editorial and advertising experience. Here are restrictions on ads and content that promotes the use of alcohol.  There can be no images or videos that show the consumption of the alcohol product. Furthermore, controversial public issues and political ads and content is prohibited.
Also prohibited, ads and content that present, include or reference a position on a controversial public issue. This may include content that is deemed offensive contains graphic or potentially offensive content, or is deemed an attack of a personal nature, an attack on an individual business, or a comment on a private dispute.
PRIVACY POLICY
The Wealth Advisor is committed to protecting your privacy. This Statement of Privacy applies to the Wealth Advisor Website, services, and governs data collection and usage. By using the The Wealth Advisor Website and services, you consent to the data practices described in this statement.
For safety and security: We take precautions to protect your information. We use information about you to verify activity and accounts, to monitor suspicious or fraudulent activity and to identify violations of Terms of Conditions of use policies. The security procedures in place to protect the misuse of your information.
WHAT THIS PRIVACY POLICY COVERS
At the Wealth Advisor, our most important asset is our relationship with you. We respect your privacy and are committed to protecting the personal data we hold about you. This policy explains the types of information we collect about you, how we may use it, and the measures we take to keep your data secure. We also explain the options you have regarding your personal data.
When you request services from us or access our websites, you consent to our collection, retention and use of your personal data in the manner described in this policy, and accept the risks outlined in the Security section.
SCOPE
This policy covers the personal data collected by the Wealth Advisor in providing services related to our wealth management e-newsletter. It does not cover data that does not personally identify you, such as aggregated anonymous data. We are free to use non-personal data as we wish. This policy also does not cover third parties, companies, or separate websites that may be linked to the Wealth Advisor website.
POLICY HIGHLIGHTS
Our Privacy Commitments
We do not sell your personal information to anyone for any purpose. Period.

Though there is no completely secure way to transmit data, we use encryption and other security safeguards to protect your information.

We will fully disclose our privacy policy in plain language, and make our policy easily accessible to you

You have choices about how we share your information for marketing purposes.

We will notify you of revisions to our privacy policy.

We want to hear from you. You can send us questions or feedback on our privacy policy.
Information We Collect
Information you provide directly to us, including for example when you register for our e-newsletter;

Information we collect about your use of our Services, including for example when you visit our website; and

Information we obtain from other third-party sources.
How We May Use Your Information
Provide the services you request, which may include sharing with companies you use such as your credit card provider, as needed to perform those services;

Understand the way you use our services so that we can improve your experience;

Collect payment for paid services;

Respond to your questions and get your feedback;

Provide customized content and advertising.

For protective and legal uses.
Your Privacy Choices
You may contact us at any time to change your email subscription status and to stop receiving emails from us.

Your California Privacy Rights: We may occasionally share your information with third parties for their direct marketing services. You can tell us not to share your information with third parties for their direct marketing purposes by contacting us at: thetrustadvisor@gmail.com

All users may limit or restrict our mailings and our sharing of your data for marketing purposes by contacting us at: thetrustadvisor@gmail.com

To learn more about the choices you have about collection, use and distribution of your information, please read our complete Privacy Policy
How We Protect Your Information
We take commercially reasonable measures to protect your information by such as the following:

Restricting access to personal data to our employees or service providers on a "need to know" basis;

Enforcing policies and procedures for our employees in their handling of personal data; and

Using technologies designed to safeguard data during its transmission, such as SSL encryption for the data you provide on our websites.

If you have any reason to believe that any account with us is no longer secure, you must immediately contact us at: thetrustadvisor@gmail.com.
Email us We would be happy to answer your questions and hear your feedback.
COLLECTION
We collect a range of data about you from a variety of sources for the purposes of conducting our business and providing our services. The examples we provide below are illustrative rather than a complete list of our practices.
What We Collect
Registration Information
We collect certain personal data directly from you when you register on our website or participate in our offers and programs, such as your name, telephone number, e-mail address, employer, and job title.
Websites
We use certain technologies such as cookies, graphic interchanges format files (GIFs),web beacons/pixel tags, log files, and other technologies to collect certain information about visitors to our website, use of our online services, and interactions with our emails and online advertisements. For example, may collect information about your use of and interaction with the website (such as the webpages viewed, whether you open, forward, or click-through links, emails, and ads) and other site usage data (sometimes called "session cookies"). We also may use this information to recognize you at your next visit ("persistent cookies"). Collecting this information, and linking it with your personally-identifiable information, helps us to best tailor our website and enhance your online experience. We also may use third party advertisements placed by ad networks to support our site. Some of these advertisers and ad networks may use technology such as cookies and web beacons/pixel tags when they advertise on our site, which will also send these advertisers and ad networks information including your IP address, ISP, browser type, and whether you have Flash installed. Some of these advertisers and ad networks also may use anonymous data, such as demographic data, received from third parties to assist in the delivery of advertisements to you. These third-party advertisers and ad networks use the information described above to provide you relevant advertisements based on your online behavior, search activities on our site and on other third party sites, and demographic information, so that the advertising you see on our site more closely reflects your interests and needs.
Your Tracking Options
You can set your Internet browser settings to stop accepting new cookies, to receive notice when you receive a new cookie, to disable existing cookies, and to omit images (which will disable pixel tags). Note that the opt-out will apply only to the browser that you are using when you adjust your tracking settings or cookie preferences. Our system may not respond to Do Not Track requests from some or all browsers. You can learn more about and opt out from receiving third party advertiser cookies by visiting the Digital Advertising Alliance's opt-out page at: http://www.aboutads.info, or the Network Advertising Initiative at http://www.networkadvertising.org. Without cookies or pixel tags though, you may not be able to make full use of our website, newsletter or email features.
Information Collected From Other Sources
We may obtain information about you from other sources, including commercially available sources, such as data aggregators, public databases; and from companies that have business relationships with us such as our affiliates and business partners. This information may include your name, demographic information, interests, and publicly-observed data, such as from social media and shopping behavior. We may combine this information with the information we collect from you to help us tailor our communications to you and to improve our services and products.
USES
By visiting our website, registering, or using our services, you consent to our use and disclosure of your personal data for business operational use. The examples provided below are illustrative and not a complete list of our practices.
To Provide You Services
We may use the information we collect from and about you to provide services to you, and to provide you with customer assistance. For example, if you sign up for our e-newsletter, we will contact you to provide our e-newsletter to you as requested. To provide this service, we will also share your email address and contact information with the Wealth Advisor writers, editors, contributors and service providers. We may also use the information to contact you regarding other services offered, such as advertising, and to collect amounts owed to us for paid services. From time to time, we may send you promotional offers, materials, and other communications and information about our company, its services and its partners. You may receive these offers in advertising that is directed to you via third party sites and media platforms, including in social media. We may respond to your comments or questions, or contact you if needed while processing a product or service you requested through our website. We also may use the information you provide to contact you for your opinions on our products, services or websites. As described in this Privacy Policy, we also use the information we collect about you to improve our website, products and services, and to deliver content that is customized to your interests. Disclosure to Companies You Use We may also share your information with companies you use in connection with our services, such as your credit card provider and other companies that process your charges, and any intermediary you may use.
Protective and Legal Uses
We may use and disclose your personal data as we believe appropriate, in compliance with applicable law, to protect our business. For example, we may share your personal data with credit reporting and fraud checking agencies. We may also share your data with organizations to enforce any agreements you may have with us, and to recover any monies due, such as debt collection agencies. We may also share your personal data for legal reasons, including cooperating with law enforcement agencies to identify individuals who may be involved in illegal activities, and as otherwise may be required by law.
Marketing Uses
We may aggregate your personal data and use it to develop marketing programs and service offerings that we believe may be of interest to you. We would like to send these to you by email, by text message or by mail. From time to time, we would also like to share your personal data with our carefully selected licensees, affiliates, business partners and other organizations that are not part of the Wealth Advisor for their marketing purposes and to provide you with special opportunities and offers. The Wealth Advisor may send sponsored email on behalf of our advertisers or marketing partners from time to time. Upon receipt of these emails and thereafter, when downloads or requests for more information is requested, requestors give consent to The Wealth Advisor to furnish the email address, contact information and other data collected or compiled with our advertisers or marketing partners. You have choices in relation to our marketing uses of your personal data, as follows:
US Residents
We may use your personal data for the above marketing purposes, although you can choose to limit or restrict our mailings and our sharing of your data for these uses by contacting us at thetrustadvisor@gmail.com.
Your California Privacy Rights
California residents are entitled once a year, free of charge, to request and obtain certain information regarding our disclosure, if any, of personally identifiable information to third parties for their direct marketing purposes in the preceding calendar year (e.g., requests made in 2015 apply information about 2014 sharing activities). Alternatively, companies can comply with this law by giving users the ability to tell us not to share personally identifiable information with third parties for their direct marketing purposes. We have such a policy in place, which can be utilized by all users. To make such a request, send an email to thetrustadvisor@gmail.com. We may need additional information to process your request.
Residents of Other Countries
We aim to comply with your local law regarding our use of your personal data for marketing purposes. Please note that the Wealth Advisor is operated in the United States and is intended primarily for users located in the United States. If you are located outside of the United States, please be aware that information we collect, including personal information, will be transferred to, processed and stored in the United States. The data protection laws in the United States may differ from those of the country in which you are located. By using the Wealth Advisor or providing us with any information, you consent to the transfer, processing and storage of your information in the United States. You are also consenting to the application of United States federal and California state law in all matters concerning this Privacy Policy. If you would like to limit this consent, you can instruct us how we can use and disclose your personal data for marketing purposes by contacting us at thetrustadvisor@gmail.com. Your Privacy Is Not for Sale: Simply put, we do not and will not sell your personal information to anyone, for any reason, at any time.
Links To Other Websites
Our website and email messages may contain links to websites operated by other companies. We provide these links solely for your convenience and information. You should be aware that different websites have different privacy practices. You should always check the privacy notice of the specific site you're visiting to understand the privacy practices associated with that site. We are not responsible for the content or privacy practices of third party websites.
Children's Information
This site provides professional services and is not intended for children. We do not knowingly collect any personal information from children under the age of 13.
SECURITY
How We Protect Your Information
The security of personally-identifiable information is important to us. We take commercially reasonable measures to protect against the loss, misuse and unauthorized access or disclosure, alteration and destruction of your personal data by aiming to maintain appropriate physical, procedural and electronic safeguards to protect your personal data, including:
Restricting access to personal data to our employees or service providers on a "need to know" basis;

Enforcing policies and procedures for our employees in their handling of personal data; and

Using technologies designed to safeguard data during its transmission, such as SSL encryption for the data you provide on our websites.
If you have reason to believe that any account with us is no longer secure, you must immediately contact us at thetrustadvisor@gmail.com.
As you may be aware, there is no completely secure method of transmitting or storing data. Although their physical characteristics are different, postal mail, telephone calls, text messages, faxes and transmissions over the Internet or wireless networks all present possibilities of loss, misrouting, interception and misuse of the data that is transmitted. While we make every effort to help ensure the integrity and security of our network and systems, we cannot guarantee our security measures.
Security of Communications
We try to strike a balance between the security of your data and your convenience. As a result, we may sometimes use a method of communication that is less secure than a less convenient alternative. For example, but not limitation, we will send you an e-mail or a text message in unencrypted form (i.e. instantly readable) because many of our customers are unable to access encrypted (i.e. coded) e-mail or messages. This means that our message, if misrouted or intercepted, could be read more easily than encrypted messages. For this reason, please do not include confidential information, such as your credit card number or account passwords, in any e-mail or text you send to us or on any posting you make to a public area of a third party social network page, especially since any such posting immediately becomes public.
Retention
We try to ensure that the personal data we retain about you is stored securely and, in light of the information provided to us, is as accurate, current, complete and relevant as necessary for the purposes for which we use and disclose it. We generally retain personal data about our customers for as long as we believe appropriate for the purposes for which it was collected or as otherwise required or authorized by applicable law.
UPDATES TO THIS PRIVACY NOTICE
We may change or update portions of this Privacy Policy from time to time. If we do so, the amended policy will take effect when we post it on our website. We will indicate the notice's effective date on the first page of the Privacy Policy.
OPT OUT
Click here to opt out of interest-based advertising.
HOW TO CONTACT US
If you have any questions about this Privacy Notice, or would like to provide feedback, you can contact us at: thetrustadvisor@gmail.com.