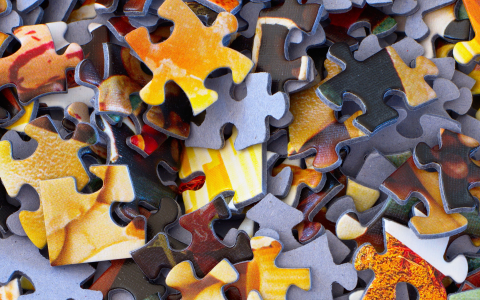 February 19, 2022
Winning more high-net-worth clients is at the top of most advisors' wish lists. But it's hard to find the time to pursue them when advisors are dealing with the stress of completing everyday tasks that don't drive home their added value. Updating asset allocation spreadsheets. Researching mutual fund and ETFs. Placing trades. Rebalancing portfolios. Dealing with cumbersome onboarding and operations challenges.
That's why many growth-focused advisors are choosing to outsource as much routine investment management and back-office operations as they can.
Many companies provide these capabilities. But until recently, none of them gave advisors and their clients access to institutional-quality investment capabilities normally reserved for America's wealthiest investors and largest institutions.
Fortunately, advisors now have an option that offers them the best of both worlds: Emotomy.
This powerful yet highly affordable institutional-caliber advisor technology is backed by the extensive resources of powerhouse Northern Trust Asset Management, a $1.3 trillion global asset manager.
Emotomy is a one-stop solution that enables advisors to outsource as much of their practice as they want so they can focus their time on the activities that truly add value, like financial planning, solving clients' complex wealth challenges, and cultivating and converting high-net-worth prospects.
Emotomy can automate everything from onboarding to account opening. Its powerful portfolio management capabilities simplify portfolio construction, trading and rebalancing and integrates with major custodians. It offers true open architecture and the advantage of using solutions and resources provided by Northern Trust Asset Management.
All the while offering a white-label portal for advisors and their clients.
Not surprisingly, 62% of advisors in our recent The Wealth Advisor Opinion Survey said they are or plan to use Emotomy's portfolio construction technology to create investment models.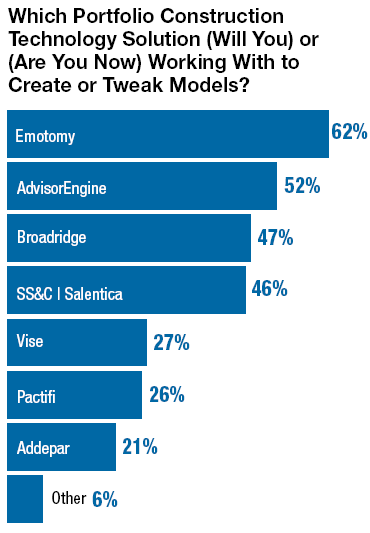 The Northern Trust Asset Management Advantage
While Emotomy's robust portfolio management technology is what initially draws advisors to the platform, the value multiplier is the access to the broad spectrum of investment and research capabilities of Northern Trust Asset Management
These core capabilities give advisors a leg up when competing and interacting with clients – big and small.
After all, most affluent Americans already know that Northern Trust is one of the nation's largest trust companies, with over $15 trillion in assets under administration and custody as of September 30, 2021. And they must be doing something right because the company counts 25% of the Forbes 400 Richest Americans as its clients.
But what's not so well known that is its investment arm, Northern Trust Asset Management, is the nation's 15th largest asset manager, with $1.3 trillion in assets under management as of December 31, 2021.
Institutional Capabilities without the Proprietary Pressure
Most of the other giant asset management companies that work with independent advisors strong-arm them into using their proprietary products and limit access to other fund companies.
Not so with advisors on the Emotomy platform. It's a scalable, flexible solution that lets advisors choose how they want to manage their clients' portfolios.
"Emotomy is a true open architecture platform. Advisors can work with Emotomy and Northern Trust in the way they want to. They can import their own models and manage their clients' portfolios using their preferred models. They also have the option to use Northern Trust's strategies as sleeves within a portfolio, add them to their own models, or chose entire models comprised of Northern Trust products," says Adam Boyer, SVP, Head of Business Development.
It shouldn't be surprising that most Emotomy advisor-subscribers take advantage of the Northern Trust relationship to boost their competitive edge.
After all, Northern Trust's investment teams have decades of global experience across equity, fixed income, multi-asset class, sustainable investing and quantitative factor-based strategies. These capabilities are available to advisors on and off the Emotomy platform in various vehicles, including mutual funds, separately managed accounts, Northern Trust Asset Management's FlexShares family of ETFs, and access to educational and intellectual resources.
And as advisors grow their relationship with Northern Trust, they can gain access to the institutional-quality resources of the Northern Trust Asset Management Investment Institute (Investment Institute).
"The Investment Institute lets our experts be their experts, connecting advisors with the investment thought leaders across the Northern Trust Asset Management enterprise," added Boyer.
While some of the Investment Institute's models and strategies can be implemented directly on the Emotomy platform, advisors who become members of the Investment Institute can also work directly with Northern Trust Asset Management subject matter experts and resources like the portfolio consulting team.
"Advisors can collaborate with our various research and analytics teams to develop highly sophisticated, customized investment solutions that address the unique needs of high-net-worth clients and prospects. They get access to a wealth of actionable research and insights including investment strategies, economic commentaries, equity research, retirement tools and our robust ESG and Factor Centers. Many of these resources are available in a variety of formats and are supported by client-friendly communications and marketing materials," says Boyer.
And even those who aren't yet members of the Institute always have access to experts within Northern Trust who can offer advice, solutions and services to help advisors convert more high-net-worth prospects and strengthen relationships with existing clients.
Created by Advisors for Advisors
If it isn't already obvious what sets Emotomy apart from other advisor technology platforms, consider these parting thoughts from Boyer:
"Emotomy is designed specifically for advisors by people who have been in the advisor's seat and know what they're going through trying to win and retain new and existing clients. We're committed to offering technology to help you improve your back, middle, and front office capabilities while giving you and your clients access to the sophisticated investment capabilities through the platform and Northern Trust Asset Management."
Join The June 16th Webinar
From digital onboarding to outsourcing investment management — breakthroughs in tech are helping advisors free up time to focus on bettering their client experience, attracting new clients, and growing their business.
This is the subject of a new webinar that airs LIVE on June 16th, 11 am PDT / 2 pm EDT. called, TIME-SAVING TECHNOLOGY GROWS YOUR RIA, WITH REDUCED COMPLEXITY. LEARN MORE.
To register, simply complete the form below.