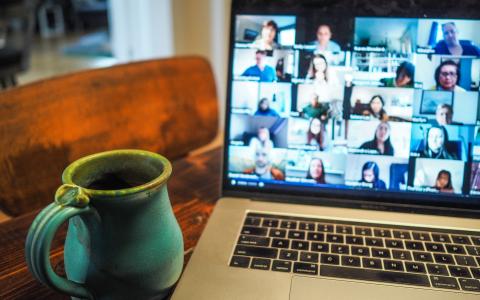 August 25, 2020
The UK Government has announced that it will revise the Wills Act 1837. This update comes in the wake of the COVID-19 pandemic that has struck the world. This change is very important because, making a will has never been more important. In making your will, you should be very careful and seek expert advice to ensure your will is not invalidated.
The U.S. Government has already enacted emergency legislation to make it easier for wills to be made while also social distancing.
Prior to the revision, you would have needed the witnesses to your will to be physically present with you when you sign and the risk of not doing so would be to make an invalid will. However, following the revision, its requirement will be lifted and live video calling will suffice for the witness requirement. This way, you cam keep yourself safe while also preparing for the future.
If you will be taking advantage of this new method of making a will, you should take a look at the possible pitfalls that are listed below.
* Your witnesses must watch you sign your Will via a real-time video call, not by pre-recorded video.
* Likewise, you must watch your witnesses sign your Will in a real-time video call.
* Current government guidance specifies that, to maintain a clear line of sight, you should hold the first page of the Will up to the camera for your witnesses to see and then turn to the signature page, ensuring they can see you sign in the correct place. So, camera angles will need to be set up carefully and checked throughout the signing process.
* There can only be one Will document. So, once you have signed your Will with your witnesses watching, there will be an inevitable delay in its completion, whilst it is posted or delivered to both your witnesses for them to sign (again by live video link).
* Your Will is not valid until everyone has signed, resulting in an incomplete Will during this lag time. This could present difficulties if, for example, you change your mind or lose capacity between signing the Will yourself and your witnesses signing. The Government's guidance states that the witnesses should ideally sign within 24 hours. A longer period of time may be unavoidable, but the guidance notes that the longer the process takes, the greater the potential for problems to arise.
* As the Will document will need to be sent between you and your witnesses and back again, there is also a risk of its being lost or damaged if you are posting it.
* The whole process should be recorded if possible. There will be a minimum of two separate video recordings - one for you to sign the Will and the second for your two witnesses to sign, if they are together in the same room when they do so. If they are not, there will need to be three separate video recordings to complete the Will signing procedure.
* Electronic signatures are not permitted, the signatures must be made by hand in pen on the one original document.
The Amendment will take effect in September 2020, but will apply to all wills made after January 31, 2020, which was the first date that COVID cases were recorded in England and Wales.
See Rachael Armstrong, Wills Made on Video Calls Will Soon Be Possible - But Beware the Pitfalls, VWV (U.K.), July 27, 2020.
Special thanks to Adam J. Hirsch (Professor of Law at the University of San Diego School of Law) for bringing this article to my attention.
This article originally appeared on Wills, Trusts & Estates Prof Blog.