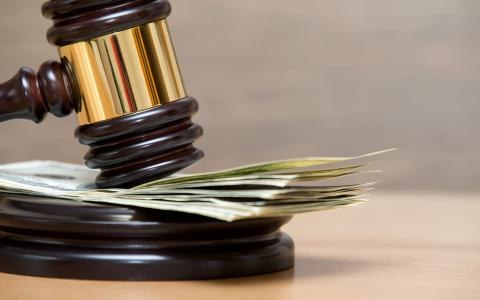 May 16, 2018
Conflicts among people are characteristic irrespective of how much money they have or how influential they are.
Moreover, anyone can sue anyone no matter the validity of the case.
While the rich and super-rich regularly take preemptive action to avoid having to deal with aversive situations, sometimes it is unavoidable.
However, in circumstances where nasty legal action appears inevitable, various approaches can possibly defuse these situations.
According to Frank Carone, executive partner at Abrams Fensterman and a leading authority in the field of negotiations and litigation, "I'm periodically called in to crisis situations where the aim is to resolve litigious matters before ever stepping foot in a court room.
Sometimes these situations are civil matters and other times there are potential criminal aspects as well.
Occasionally I need to bring in private investigators, do deep background analysis, or turn to the authorities when needed.
It is essential to help my clients weather any storm and come out of it stronger.
It's also important that everything I do is always 100% within the bounds of my ethical obligations and the law.
If however, none of our alternative solutions work then we simply deploy our 'scorch the earth' litigation tactics and with our team here, I would not want to be an adversary."
The rich and super-rich – also the prominent and famous – are usually referred to lawyers like Frank Carone from other professionals.
These lawyers, due to the nature of this service, are regularly under the radar, and they tend to only accept new clients for this expertise by referral.
The work Carone and other lawyers like him perform for the rich and super-rich is not exclusive to the extremely wealthy.
On the other hand, their in-depth knowledge, experience, and ability to pull in more resources are what many times enables the rich and super-rich to attain remarkable outcomes.