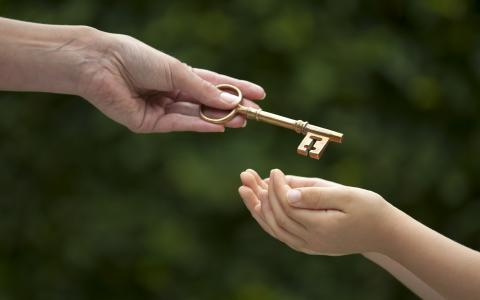 July 30, 2018
Regardless of whether or not you are subject to the estate tax, it is essential to have a current will and related documents.
I recently wrote two articles on the sticking points that can cause well-intended adults to delay the execution of their estate plan: Choosing an Executor of your Estate and Naming Potential Guardians for Minor Children.
Another common consideration is determining the appropriate time for children to have access to their inheritance.  Although my focus here is on distributions from trusts created by a will (testamentary trusts), these considerations also apply to trusts created during your lifetime (inter-vivos trusts). 
A major distinction between your will and lifetime irrevocable trusts is that; during your lifetime your will can be regularly updated to reflect current thinking, while amending or changing provisions within a lifetime irrevocable trust will generally be more restrictive and often require a statutory solution (decanting), where possible, or having to seek permission from the courts.
Generally, distributions can be discretionary, mandatory or event-driven.
For most I recommend a combination of allowing for both mandatory and discretionary powers to make distributions – assuming the facts and circumstances allow for it.
The most common distribution structure we've seen over time seems to include mandatory distributions at specified ages – i.e. ages 25, 30 and 35.
This could mean that one-third of the principle is distributed at age 25, one-half of the balance at age 30, and the remaining balance distributed at age 35.
Prior to or between mandatory distributions, the trust can provide that the fiduciary has the power to make either fully discretionary distributions or distributions under some "ascertainable standard," such as for the beneficiary's HEMS.
The power to distribute can be very broad (absolute) or narrow – the HEMS standard is a statutory standard that lies somewhere in between and may provide certain tax protections.
I find it interesting that clients with young children often initially choose ages 25, 30 and 35, only to then stretch out the ages of mandatory distributions as both they and their offspring age.
This implies that any initial confidence the parents had in their children's ability to handle large sums of money early on dissipates as the distribution becomes more imminent and, perhaps, the monetary sum increases.
A common alternative is to allow for a portion of the principal to remain in trust for the beneficiary's lifetime, while granting current beneficiaries the power to appoint future beneficiaries.
Putting aside one's choice of ages of distribution, I favor a hybrid approach that combines some mandatory distributions with the ability to make discretionary distributions for assets in continuing trusts.
To me, this approach stands out for its flexibility and asset protection benefits.
Specifying only mandatory distributions or event-based distributions, greatly reduces the fiduciary's flexibility. 
As a fiduciary for many estates and trusts, I often see inflexibility as an unnecessary impediment to a more successful plan particularly when a beneficiary's life circumstances change. 
For example, recently a beneficiary with a medical degree finished his residency and chose to specialize in high-risk surgery.  As a trust provides a significant degree of asset protection, I would have preferred that at least a portion of the principal remain in trust for the beneficiary's lifetime.
This would have been most beneficial to the beneficiary given his exposure to potential future liability due to his choice of profession.
Of course, decisions with respect to trust distributions include both the principal and the income that is generated by that principal.  It has been common to allow income distributions at age 21 or some other age.
However, it should be noted that when an estate plan is designed, you may be unsure of the ultimate size of the children's inheritance, thus requiring mandatory income distributions that may lead to very large distributions at relatively young ages. 
An alternative approach can be to designate an income stream in today's dollars, and then build in a cost of living adjustment to account for inflation. 
Even better, perhaps, would be to allow for income distributions to simply be at the discretion of the trustee.
By giving greater flexibility to the fiduciary, distributions can be made based on the requisite need at the time.
Overall, there is not a "one size fits all" solution to these situations.
It is of paramount importance to invest the appropriate amount of time, thought and care when drafting these documents.
Doing so will help to lay the groundwork for more favorable outcomes later in life that ultimately better reflect the grantor's initial intentions.