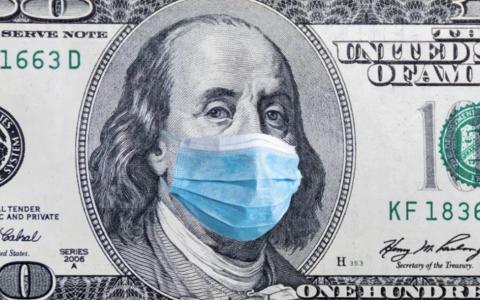 April 8, 2020
The COVID-19 crisis has caused many to start considering estate planning. While the vast majority of people who do contract coronavirus experience mild symptoms, many still end up hospitalized or worse.
The worry of being stuck in a hospital without being able to make health or financial decisions can weigh heavily on anyone's shoulders. That's why some are realizing that it's best to plan in advance and allow their family members to prepare for the coming burden, no matter how far down the road it happens to be.
And with at least 15,000 people in the United States dying unexpectedly from coronavirus in the last few months, it's an emergent situation. That's why we're running a special live web presentation on TUESDAY to get advisors up to speed on what they need to know to act fast. We have a doctor and some next-generation estate planning talent on the call. 
The goal is to make sure none of your clients has to die without a way to transfer the investment accounts into a trust for generations to come.
After all, everyone needs an estate plan. It's simply the responsible thing to do. And like many important things in life, it's helpful to remember, there's no day like today.
What You Need
If you're single with no kids, a will or a trust might not be where you need to start.
You're going to need someone to make important financial or medical decisions if you're quarantined at home, stuck in the hospital, or, worse, incapacited.
Important documents in a strong estate plan include a revocable trust, financial powers of attorney, and health care powers of attorney.
For the current COVID-19 crisis, the most important documents to have are medical and financial powers of attorney. That's because you need someone who can make your banking and medical decisions if you end up incapacitated for any period time.
After you get those two documents in place, you can start working on a more comprehensive estate plan.
The Documents
Financial Power of Attorney
This legal document gives an "agent" the authority to act on an individual's behalf when it comes to carrying on a person's financial affairs. The FPOA allows the agent to pay bills, write checks, make deposits, sell or purchase assets or sign any tax returns. 
While any competent adult is allowed to serve as an agent, it is important to choose someone you trust and know can be dependable. It is helpful if that person is closeby and it is also practical to choose a backup, just in case the primary individual isn't available.
Without an FPOA, no one is legally allowed to act on your behalf. That means that family members, if you have them, will have to request the probate court appoint a guardian to have these powers, which will take time and cost money.
Health Care Power of Attorney
This is pretty similar to an FPOA. It's legal document that allows an agent to make health care decision on your behalf if you become incompetent or incapacitated. Once again, if you don't have a HCPOA, your family will have to request the probate court appoint a guardian to have these powers.
Living Will
Also known as an advance health care directive, a living will lets you specify what you want when it comes to end-of-life treatment you want should you become terminally ill or permanently unconscious and won't survive without life support.
Leaving this in the hands of family can be very emotional and may lead to serious divisions. A living will allows you to take this out of your family members hands and makes sure your wishes are fulfilled.
HIPAA Waiver
An HIPAA Waiver is a back-up document that will allow your agents and/or family members to access your medical records so they can speak with your health care providers in case of a medical emergency or incapacity.
Last Will and Testament
A will allows you to direct the distribution of your property and assets at the time of your death. It also allows you to appoint an executor, who will oversee the distribution of your property and assets, and it also allows you to appoint a guardian to watch over any minor children.
WIthout a proper will in place, the state will handle the distribution of your assets and the court will choose the person who oversees the administration of your estate.
If you don't have a will in place, distribution of your assets will be handled by the state and the court will decide on the best person to oversee the administration of your estate.
Living Trust
A revocable living trust is a legal contract that you make with yourself to create an entity to hold your assets. You can change your trust at any time and set it up for generations into the future.
This document allows you to avoid a court appointed conservatorship. You appoint a successor trustee who will step in and manage your affairs with no court involvement. It also gives privacy to the details surrounding your estate, since it avoids the public process of probate.
A living trust can provide for the support of your children and grandchildren. You can choose what age they will receive trust assets and break it up over different ages.