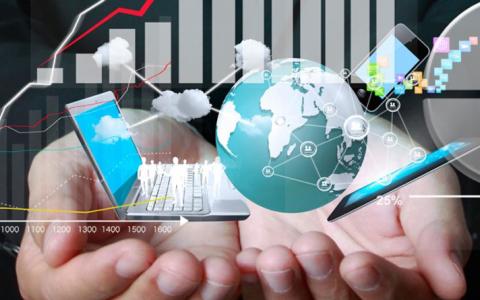 September 30, 2020
State Street Global Advisors' new whitepaper, ESG Investing: From Tipping Point to Turning Point, explains how a growing number of investors are asking their financial advisors to help them invest in companies whose actions align with their personal values.
It also explains how, contrary to common misconceptions, ESG funds don't limit upside potential in your clients' portfolios and may actually help reduce losses in market downturns.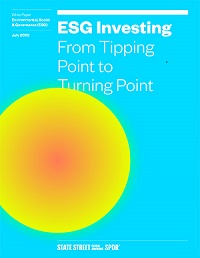 Over the past decade, the investment industry has launched hundreds of Environmental, Social and Governance (ESG) mutual funds and ETFs.
And while inflows have grown steadily, ESG funds never truly captured the widespread attention of investors until this year, when the impact of COVID-19 motivated many people to take a closer look at how corporations are looking after the well-being of their employees and customers.
This whitepaper examines the explosion of interest and inflows into ESG funds and dispels some of the misconceptions that have kept advisors from recommending them to their clients. 
It makes the case that the COVID-19 crisis is motivating younger investors to closely scrutinize corporate America's response to the pandemic.

With millions of Americans still out of work and thousands more facing the risk of infection in their workplace, a growing number of millennials are looking for ways to limit their investments to companies that demonstrate their commitment to protecting the safety and financial security of their employees. 

It shows how this growing interest in values-based investing has generated a flood of inflows into ESG funds.

In the first quarter of 2020, global ESG funds experienced net inflows of $45.7 billion, while the broader fund universe experienced outflows of $384.7 billion. In the US, ESG funds saw a record $14.4 billion of inflows through June of 2020.

It dispels the common myth that an allocation of ESG investments negatively impacts a portfolio's performance.

Citing research from Morningstar and S&P Global Intelligence, the whitepaper shows that many ESG funds and equity indexes have actually

lost less than the broad equity market during periods of market downturns, including the first quarter of 2020.

It explains how increasing interest in ESG investing is driving the creation of a new generation of specialized products.

Investment companies like State Street Global Advisors are partnering with leading-edge ESG data and analytics providers to develop a wider range of funds and ETFs to address specific themes, such as products that focus on companies are committed to increasing diversity in the corporate boardroom.
If you've resisted offering ESG solutions to your clients in the past, or you want to learn more about how the industry is evolving to meet the growing demand for these products, download this free whitepaper today.
Click here to download the whitepaper.