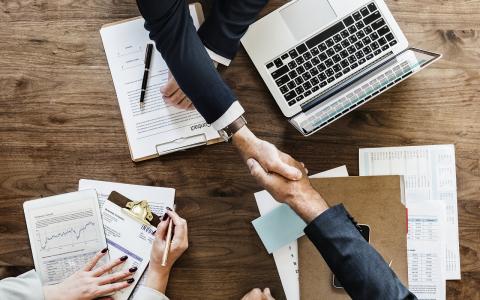 September 27, 2018
The Securities and Exchange Commission's new advice reform package aims to differentiate between brokers and advisors, but it has a major loophole, according to InvestmentNews. 
Majority of Registered Reps Work at Dual-Registered Firms
While some brokers will no longer be able to use the title of advisor, those who are dually registered will, even when acting as a broker, according to the publication. This constitutes a considerable number: the SEC estimates that 61% of registered representatives work at dual-registered firms, InvestmentNews writes.
Under the new proposal, brokers would adhere to Regulation Best Interest, and advisors would fall under the fiduciary standard, the publication writes. However, the reforms that were meant to reduce confusion fail to address a key issue — clarifying when a financial professional acts as an adviser and a broker for the same client at different times, according to InvestmentNews.
Under the proposal, clients would receive a relationship summary outlining a financial professional's different roles and what they entail, but some say this could put too much pressure on investors, the publication writes.
Some financial professionals support the proposal, saying that if it were necessary to clarify their title for each account, the client would be more confused, according to InvestmentNews. On the other hand, Barbara Roper, director of investor protection at the Consumer Federation of America, says the proposal doesn't help investors choose between a broker and an advisor, and suggests implementing a fiduciary standard across all types of accounts, the publication writes. A similar uniform rule proposed by the Labor Department was defeated in the courts after critics argued that it wasn't appropriate for broker accounts, according to InvestmentNews.
Other suggestions include changing the name of the Regulation Best Interest to Regulation Suitability, or enforcing the Investment Advisers Act of 1940, which requires anyone who gives advice that isn't "solely incidental" to register as an adviser, the publication writes.