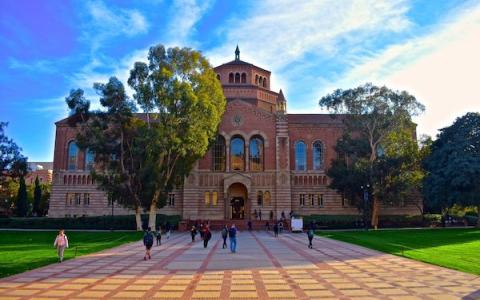 March 21, 2017
Commentary on the Wall Street Journal article
Financial literacy in the United States is poor, but experts disagree whether making personal finance courses obligatory in college would fix the issue, the Wall Street Journal writes.
Making More Financially Educated Consumers
Annamaria Lusardi, the Denit Trust chair of economics and accountancy at the George Washington University School of Business, argues that American colleges should require students to take courses in personal finance. Young people are not handling key financial decisions such as student loans correctly, she says.
An analysis of the National Financial Capability Study conducted by Lusardi and her colleagues at the university found that more than half of millennials who take out student debt don't even try to calculate the payments on it. Requiring them to learn about financing their education should be part of that education, she writes.
What's more, those same students will need to understand interest compounding, risk diversification and inflation in order to manage saving for retirement, Lusardi writes. But only 1 in 3 Americans understand these concepts by the time they're 40, according to the NFSC data, she writes.
And a grasp of personal finance has repercussions far wider than the personal fortunes of the individuals involved, according to Lusardi. Student debt impacts consumers' ability to finance homes and cars, start businesses or continue their education, she writes. Those issues affect the whole nation, according to Lusardi.
Meanwhile, growing evidence suggests that properly designed personal finance course are making a difference in how people handle debt, according to Lusardi.
What's Truly Effective: Education or Regulation?
But according to Lauren E. Willis, law professor at Loyola Law School in Los Angeles and an advisory board member for consumer protection nonprofit FoolProof, there's little proof that teaching personal finance improves financial decision-making.
Most such courses teach about products, she writes. But according to one study cited by Willis, after getting training in personal finance, while students learned about a greater variety of products, they weren't actually able to pinpoint the optimal one.
Furthermore, there's no way consumers can keep up with financial professionals in their understanding of available financial products, according to Willis.
Willis also argues that financial misfortune typically isn't due to just poor financial decision-making. Bankruptcies, for example, aren't normally caused by overspending, but by unexpected events such as medical expenses, divorce or job loss — or fraud, she writes.
When it comes to student loan defaults, meanwhile, the problem is particularly prevalent among students of for-profit schools, where what they buy isn't real education in the first place, according to Willis.
What's more, credit-card issuers and debt collectors support teaching college students personal finance, she writes. Those are the same companies that profit from late fees and overpriced credit insurance, suggesting that personal-finance training wouldn't do much to steer people away from such products, according to Willis.
Therefore, government policies on employment, healthcare, childcare and benefits, as well as regulation of the financial advice industry, have a much stronger effect on the financial well-being of Americans than teaching them personal finance, according to Willis. Combined with a few easily teachable skills such as basic math and consumer self-defense classes, regulation would be far more effective in improving Americans' financial well-being than college courses on personal finance, she writes.
Source: The Wall Street Journal
Posted by: The Trust Advisor
http://thetrustadvisor.com/education/the-pros-and-cons-of-requiring-col…