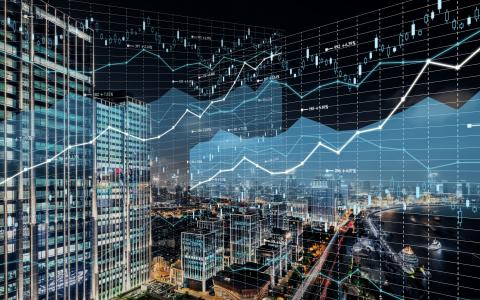 August 15, 2018
Two weeks ago I published a list of 17 mutual funds whose managers have been at the helm for 10 years, outperforming the S&P 500's 10 year return of 10.61% and their category benchmark by enough of a margin to make a difference to investors.
Here are five more funds whose managers meet the same high standards, but are closed except for an exception often disclosed in the fine print.
Choose The Manager Not The Fund
About the biggest mistake you can make is to choose a mutual fund because of its superior track record only to discover that the manager who produced those returns has been replaced. 
Mutual funds change managers all the time, but they keep advertising the fund's track record just the same. In most cases, it takes 10 years before a track record is long enough to say whether a manager has exhibited investment skill.
You want managers who have outperformed both the S&P 500 and the benchmark for their category. In other words, if you are looking at a healthcare-fund manager, you want one that has outperformed by the S&P 500, and the healthcare index.
Out of over 7,000 U.S. equity mutual funds in Morningstar's database, 23 passed muster, of which only 17 are open to new investors.
5 Closed Mutual Funds With Managers Who Pass Muster
Here are the five proven managers whose mutual funds are closed to new investors.
Fund Name
Symbol
1-Year
Return
10-Year
Return
Manager
10-year Return
+/- Category
Brown Capital Mgmt Small Co In
BCSIX
38.12
15.45
Robert E. Hall
4.63
Eaton Vance Atlanta Capital SM
EISMX
23.87
13.81
Charles B. Reed
3.81
Fidelity Growth Company
FDGRX
29.93
14.23
Steven S. Wymer
3.56
PGIM Jennison Health Sciences
PHSZX
24.87
16.71
David Chan
3.36
PRIMECAP Odyssey Aggressive Gr
POAGX
34.36
17.58
Joel P. Fried
7.57
The Fine Print
Although these funds are closed to new investors, if you are an existing investor, you can often still make additional investments and give fund shares to friends and family. Whoever you give a fund share to then becomes an existing investor who can also make additional investments and give away fund shares.
Giving someone some fund shares that open the door to a closed fund with a great manager can be a perfect gift under the right circumstances.
If you don't already own shares in these funds, you'll need to find someone who does. If you own shares in at least one of these closed funds, you will at least have something to trade.
My firm does not own any shares of these five closed funds so we cannot help you with these. However, we have invested in each of the 17 funds that are still open to new investors through FOLIOfn so that if any of them close in the future, we can still get our clients into them.
If you manage your own investments it's a good idea to invest at least the minimum initial amount in each of the 17 funds that are still open. Should some of these funds close in the future, being an existing shareholder preserves your ability to invest more and enables you to give the people you care about a gift of fund shares that can open the door to a great manager.
This article is part of a series I write for those who invest in mutual funds. To be notified when the next installment is published, click here.