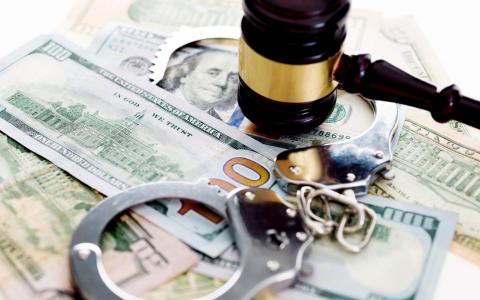 December 12, 2018
An infraction of any kind can often disqualify a broker from employment, but one firm is looking beyond checkered pasts and hiring the "unemployable," according to Business Insider. 
FINRA Disclosures Aren't as Black and White as They Seem
International Assets Advisory, which oversees roughly $500 million, hires those who would ordinarily be written off due to Financial Industry Regulatory Authority disclosures, the publication writes. In fact, 36% of IAA's financial advisors would normally face automatic disqualification from jobs: after all, FINRA disclosures such as felonies, various misdemeanors and run-ins with regulators can mean reputational risk for the firm, the publication writes. 
About 7% of advisers overall have a misconduct record, although this is considerably lower — 1% —  at top firms, according to a 2016 study, Business Insider writes. IAA, on the other hand, is unique in actively recruiting brokers with a black mark on their record, according to the publication. And this could eventually prove problematic, Danny Sarch, the founder of Leitner Sarch Consultants, tells Business Insider. Previous offenders, after all, are five times more likely to commit an offense than the average advisor, according to the same 2016 study, the publication writes. However, IAA does have a zero-tolerance policy, and if an advisor makes another mistake, they are immediately fired, Ed Cofrancesco, president of IAA, tells Business Insider.
At the same time, by taking a deeper look at an applicant's background, IAA can make good hires that other firms wouldn't even look at, Cofrancesco tells the publication. But this also results in IAA doing substantially more supervision than other firms and staying in regular communication with FINRA, according to Business Insider.