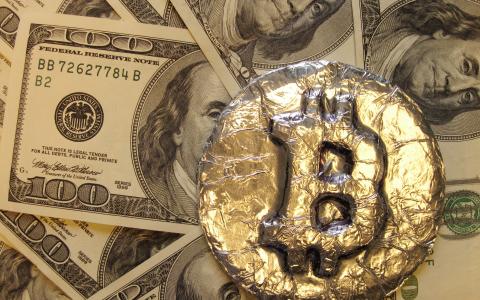 July 17, 2018
It's official — the new CEO of Goldman Sachs will be the firm's current chief operating officer David Solomon, who last month said the New York investment bank is looking in to adding further bitcoin and cryptocurrency services to its portfolio.
According to Solomon, Goldman Sachs is already offering clients publicly-traded derivatives tied to bitcoin but in an interview with Bloomberg he said the bank must "evolve its business and adapt to the environment."
"We are clearing some futures around bitcoin, talking about doing some other activities there, but it's going very cautiously," said Solomon.
"We're listening to our clients and trying to help our clients as they're exploring those things too."
Solomon will be taking over from current Goldman CEO Lloyd Blankfein in October, bringing to an end Blankfein's 12 years at the head of the Wall Street giant.
However, Blankfein has not been as dismissive as some on Wall Street about bitcoin.
While J.P. Morgan CEO Jamie Dimon famously shot down the cryptocurrrency, labelling it a "fraud" as its price was spiking last year, Blankfein said he didn't want to dismiss it.
"I'm not in this school of saying... because it's uncomfortable with me, because it's unfamiliar, [bitcoin and cryptocurrency adoption] can't happen, that's too arrogant," Blankfein said.
Solomon does though break the banker mould in other ways than an interest in bitcoin. He's an electronic dance music DJ, performing under the name DJ D-Sol, and has said employee diversity is a priority of his at Goldman.
The news of Solomon's appointment, which was first reported yesterday by the NYT before being confirmed by the company today, could give a further boost the bitcoin price, which is already flying high after asset-management giant BlockRock revealed it has set up a working group to look into bitcoin, crypto and blockchain.
The bitcoin price has been locked in a downward trend since the beginning of the year.COINDESK
The bitcoin price yesterday jumped on the BlackRock news, with bitcoin holders hoping the interest of the established financial industry will bring an end to the bear market that has gripped cryptocurrencies since the beginning of this year.
Meanwhile, Goldman Sachs today reported a 44% rise in Q2 profit, driven by strength in its investment banking and fixed income trading businesses.