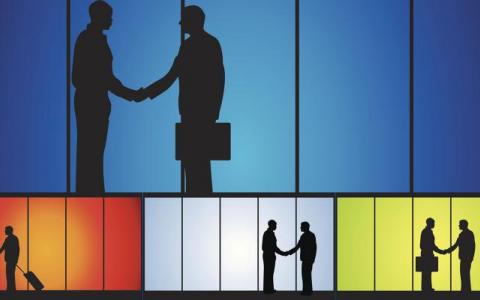 August 7, 2021
David Gemmer and his son Brian never doubt hold them back. Today their firm, Gemmer Asset Management, is the epitome of the do-it-yourself TAMP with a loyal network of advisors who entrust it with $1.4 billion in assets.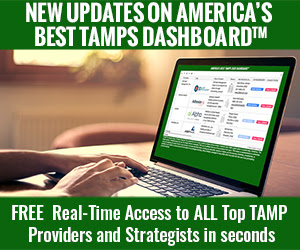 Gemmer isn't trying to compete with the giants of the TAMP industry. Instead, they're focused on providing a comprehensive yet highly customizable suite of investment, back-office and marketing services for small wealth managers and RIAs whose top priority is delighting clients, rather than simply raking in assets. 
In short, they're targeting advisors who are just like them.
A Homegrown Solution Built on Necessity
Gemmer didn't become a TAMP by design. It was an organic process. When David Gemmer started the firm nearly thirty years ago, it was his intention to work with high-net worth clients in a holistic way by providing both comprehensive financial planning and customized investment management solutions. 
As he gained success, however, he realized that more staff would be needed in order to appropriately service his clients.  Additionally, he determined his passion was on the investment side of things and developing portfolios using the best-in-class mutual funds was the thing that got him most excited to get up every morning. 
It was then that Dave made the pivot to targeting other advisors who were looking for investment management strategies for their own client bases. Being heavily involved in the financial planning community in the San Francisco Bay Area, it didn't take long to realize there was a real need that he could fill. 
The business quickly onboarded its first 5 advisors (most of which are still working with Gemmer) and their TAMP business was born. 
More than Models and Technology
When they launched their platform, David and Brian knew they could provide a lot more than back-office services and technology. Their goal was to create a one-stop shop that could also offer institutional-quality investment management, access to financial planning tools and robust marketing and sales support.
Most of all, they wanted to de-emphasize the "T" in TAMP.  To compete with the big players, their platform would need to look a lot less "turnkey" and much more like a highly personalized yet fully integrated suite of services that advisors might have built themselves if they had the skills and resources.
Quality, Not Quantity, is Key
Brian Gemmer tells me he isn't trying to take over the world. He doesn't want to collect all the assets or even build a trillion-dollar empire like Envestnet or SEI.
To him, having the right advisor relationships—those advisors who can leverage Gemmer's platform to improve client outcomes, increase operational efficiency and boost their new business efforts----is more important than simply amassing AUM.
Gemmer's goal is to build 50-100 close relationships with smaller, independent RIAs and wealth managers. Their target advisor has up to 100 relationships with an average account size of $1 million.
Whether Gemmer's clients are one-person practices or firms with 2-10 advisors, they all share a common commitment to providing exceptional, highly personalized client service that addresses all of their financial needs, not just investing.
And, according to Brian, their clients need help in alleviating their growing pains. They're ready to take their business to a higher level but want the transition to be as easy as possible.
"Our ideal advisor or practice manages $10-$20 million but is aiming for $100 million. They want to keep non-producing headcount to a minimum. And they're willing to outsource investment management if it keeps fees reasonable and lets them focus as much time as possible on building and deepening client relationships," says Brian.
In short, Gemmer's clients want the capabilities of a TAMP but don't want to get locked into a platform that forces them to change the way they do business or dilutes their brand.
Bundled or A La Carte
Advisory firms hire Gemmer to handle ongoing, tax-efficient management of their clients' portfolios, take on all aspects of data conciliation, reporting, compliance, and billing, and provide creative and strategic marketing support for client events, thought leadership campaigns and marketing campaigns.
Unlike some TAMPs, Gemmer doesn't require clients to pay for services they don't need to get access to those they want. They offer their capabilities a la carte or in customized, competitively priced packages, working collaboratively with each firm to understand their business needs and challenges and tailoring their offerings accordingly.  All of the technology and back-office magic is done behind the scenes.
And even as Gemmer has expanded its capabilities and clients over the years, David and Brian haven't forgotten their roots.
"We started off as a small advisory firm that always put client service front and center, and we like to work with advisors and firms that feel the same way," says Brian.
If you're a growth-focused firm that doesn't want to be distracted by anything that will keep you from becoming your clients' indispensable resource for investment and financial planning guidance, Gemmer wants to hear from you.