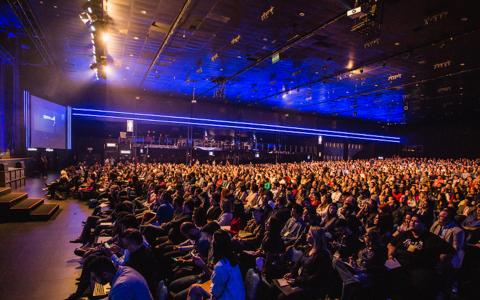 March 14, 2020
The city of Austin declared a local disaster Friday that will prevent the event from taking place, Austin Mayor Steve Adler said at a news conference, even though there have been no confirmed cases of the virus in the Austin area.
Accoring to Envestnet's site : "We have been closely monitoring the rapidly evolving situation with the coronavirus (COVID-19) for the past few weeks, hoping that things might take a turn for the better by the time April 29 rolls around. This does not appear to be likely. As a result, and after much thoughtful consideration, we have made the difficult decision to cancel this year's Advisor Summit in Austin, TX (April 29-30).

Our Advisor Summit is something we look forward to each year, and we know that this decision may disappoint you. We certainly are disappointed. While everyone at Envestnet would like to hold the annual Advisor Summit as planned, we know that this is the right decision. The health and safety of our employees, clients, sponsors, partners, and all involved with the Advisor Summit remains our top priority."
The firm did not announce an new date of this time. 
Envestnet is a leading America's Best TAMPs 2020 with over $182B in AUM.  
REALTED: Deadline for asset managers interested in being included in the Q2 America's Best TAMPs 2020 update has been extended to April 30, 2020 due to the COVD-19 disruption.
Firms interested in being included, click here.