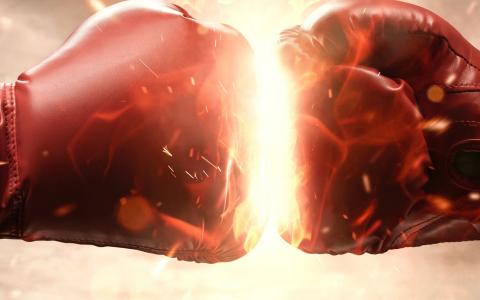 July 31, 2022
Is there software available today for wealth advisors that can predict the future of the investments they make for their clients?
Like believing anti-aging medicine can stop aging and make you younger, so too are the technology companies saying that their software can stress test a portfolio for events like a market crash, jump in interest rates, or even other unknown black swan events that lie ahead.
For financial advisors, it's all about client confidence.
If you're putting together a custom portfolio for a client, or even selecting a model portfolio or SMA the likelihood of getting a client to go along with your decision will usually require data that comes from some form of advanced technology.
Riskalyze a dominant player in the risk management software space took to the Internet last year to lambaste its competitor Orion's HiddenLevers' advertising claims that predictive guesswork models can forecast outcomes for the future.
Riskalyze's Co-Founder and CEO Aaron Kline said in essence when it comes to risk management tools, advisors should know the difference between an apple and an orange.
According to a website posted by Riskalyze to respond to Orion, "there are two completely different approaches" to risk management software solutions.
"Riskalyze leverages a Historical Data Model and calculates a historical range to illustrate risk and support client behavior."
It went on to say that the Orion, HiddenLevers approach of using a predictive guesswork model was "fundamentally flawed"
In effect, Riskalyze seems to say that it's invented the only time machine that works. "Riskalyze's portfolio mapping module gives advisors a way to project with 95% accuracy whether a given client's portfolio will achieve the returns that the client wants.
It's quite unusual for two well-financed companies who have strong market appeal to put their boxing gloves and challenge each other's advertising claims in a public forum.
After all, this wasn't politics, it was just technology.
The idea that one technologist came forward and paved the way for a new industry solution to be used successfully like Riskalyze, and then another player would come along with a different solution and a different approach was taken as a threat to its future existence.
But fast forward to today, here's what we know.
On January 3, 2022, markets entered into a pattern of decline, fueled by the very events that these risk tools were supposed to predict. The S&P 500 declined 21.03% for the first half of 2022. 
Yet, despite the advantage of the technologies whether you're a customer of Orion or a customer of Riskalyze - your clients probably lost portfolio value.
So where is the value proposition for advisors?
Do they still continue to buy and use these expensive tech tools, or did they simply do their own homework based on what they read and hear from the fund companies and strategists?
That's the question advisors should be asking the players.
Fortunately, you'll have a chance to do that at our TAMP Growth Summit on August 16th hosting Ryan Beach, COO of Orion, and Craig Iskowitz, the renowned technology expert.
Our editor, Scott Martin recorded a video reminder, playing below for advisors to know what's to come at the 2022 TAMP Growth Summit.
Take a few minutes to listen to the lineup. It's everyone that would matter most for both inspiration and activation.