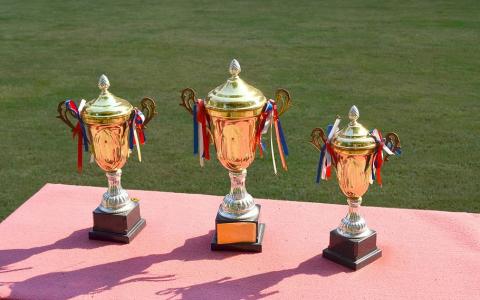 October 3, 2021
Clark Capital Management Group has become one of America's top TAMP Strategists by offering major-league asset management capabilities delivered by a first-class team.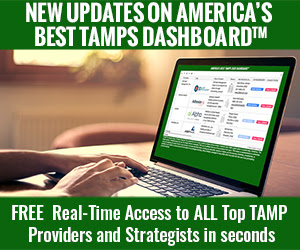 The firm's unique collaborative approach to customized portfolio management, where their portfolio managers and client service managers work closely with advisors—and often their clients—is at the heart of their unique, team-focused service approach.
While Clark Capital does work with traditional investment-only advisors who may use one or more of Clark's strategic and tactical equity or fixed income solutions to fill an allocation sleeve, their sweet spot is helping advisors at financial planning and wealth management firms who serve high-net-worth clients.
"These advisors focus on providing financial planning services to address a wide range of wealth accumulation, retirement income, asset protection and legacy planning objectives. However, increasing demand for their services often limits the time advisors can spend managing their clients' investments, especially with high-net-worth investors who are looking for a more sophisticated level of portfolio management. That's where we can help," says Clark Capital CEO Brendan Clark.
Collaboration is Key 
While advisors can build their own client portfolios from Clark Capital's diverse lineup of strategic and tactical separate account strategies and mutual funds, the firm's true value lies in its collaborative approach. 
Its dedicated team of Client Portfolio Managers work closely with many advisors to create highly customized portfolio solutions that align with the defined objectives in each client's financial plan.
While Clark Capital's team can work behind the scenes, many advisors like them to be at the table (or Zoom session) with their clients and prospects to co-present the recommended solutions and strategies. Their Client Portfolio Managers also provide market updates when requested. For example, during 2020 they held more than 600 virtual sessions with advisors and clients to explain what was going on in the markets and encourage anxious investors to stick with their plans. 
"Our singular goal is to enhance the success of the advisor. When we're invited to client meetings, we work hard to make sure that we're perceived as a value-added extension of the advisor's support team. The advisor always remains the quarterback of the relationship," says Clark. 
A Top-Down, Bottom-Up Playbook
Two intertwined strands of analytical DNA drive the firm's investment methodology. 
A bottom-up fundamental approach identifies stocks with strong upside potential and bonds with attractive yields and minimal duration risk.
Top-down analysis scrutinizes macroeconomic factors and market momentum trends that can trigger risk-on and risk-off signals that call for tactical shifts between equity and bond allocations or across styles, market caps, durations and credit qualities within asset classes.   
Take its tactical fixed income strategy. It's designed to maximize income generation and minimize risk under all market conditions. 
In a risk-off environment, it overweights Treasuries and investment-grade corporate bonds to protect capital. But as conditions improve and interest rates start rising, it gradually shifts allocations to vehicles with less interest-rate sensitivity, such as high-yield bonds with appropriate risk characteristics. 
Family Values
Clark Capital got its start as a small family-owned business. 
In 1986, Brendan's father, Harry Clark, started Clark Capital Management Group as an independent fee-only RIA, a rarity at a time when wirehouses dominated the industry. Brendan joined the firm in 2001.
Over time, Clark Capital evolved from serving its own clients to also offering a wide range of investment strategies to help other advisors improve outcomes with their clients. 
Clark Capital offered TAMP capabilities from 2005 to 2015. But when Brendan Clark became President in 2014, the firm decided to spin off the TAMP business to focus exclusively on offering its asset management capabilities directly to advisors and their clients. 
This new service model unlocked its growth potential. The number of advisors Clark Capital works with rose from 700 in 2015 to more than 8,000 today. Over that same period, AUM has grown from $3 billion to $26.5 billion.
Clark Capital's success is generating a great deal of buzz in the industry. The firm was named Mid-Size Asset Manager of the Year at the 2020 Money Management Institute/Barron's Industry Awards.
Owner-Players Drive Its Success
Brendan Clark is particularly proud that Clark Capital has become an employee-owned firm. 
As an owner, he understands how having your own skin in the game can be a tremendous motivator. That's why when he spun off the TAMP business in 2015, he decided to use some of the proceeds to give employees equity in the company. It's made a tremendous difference in building team spirit and loyalty. 
"Everyone at Clark Capital always gives 100% in everything they do. But letting them own a piece of the company and personally benefit from its growth gives them a little extra motivational push to stay at the top of their game," says Clark.  
"Since our own success depends on the success of the advisors we work with, it's in all of our best interests to build mutually beneficial relationships that will last over the long haul."
Looking to partner with an asset management team that always plays to win? Then contact Clark Capital Management Group today, CLICK HERE