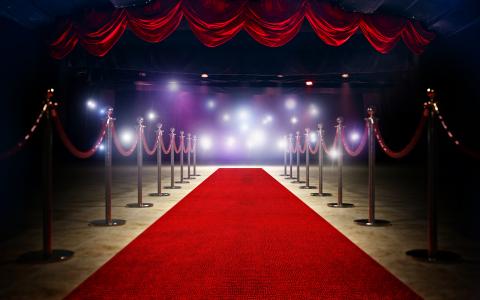 September 30, 2022
An all-star cast of investment and financial planning thought leaders. A time-tested, research-based approach to investment management. A decades-long relationship with one of America's most respected and exclusive fund companies. A comprehensive array of services enabling advisors to outsource as much of their everyday office tasks as they want. And one of the most well-known brands in the industry: Buckingham Wealth Partners. Buckingham now offers its full suite of capabilities to independent financial advisors through its subsidiary,  Buckingham Strategic Partners, a recent addition to The Wealth Advisor's list of America's Best TAMPs.
Most advisors have heard of Buckingham Wealth Partners. Home to some of the industry's most influential investment and financial planning thought-leaders, like Michael Kitces, Jeffrey Levine and Larry Swedroe.
Buckingham built its reputation as a pioneer in evidence-based investing, where a rigorous process of reviewing, evaluating and vetting academic research leads to optimal investment and financial planning solutions that enable advisors to address their clients ever-evolving financial challenges and opportunities.
Buckingham is also known for its longstanding relationship with Dimensional Fund Advisors, the hugely influential and exclusive asset manager with whom just about every advisor wants to partner.
But what's not so well-known is that Buckingham's full suite of portfolio management, financial planning and back-office support solutions are available to independent advisors through its TAMP division, Buckingham Strategic Partners.
A Pioneer in Evidence-Based Investing
Decades before a groundswell of advisors began embracing evidence-based investing as a more reliable and cost-effective way to help their clients achieve their investment objectives, Buckingham was at the forefront of this movement.
From the beginning, Buckingham was strongly influenced by the principles of modern portfolio theory invented by Harry Markowitz and the three-factor value models developed by Eugene Fama and Kenneth French.
Buckingham was one of the first firms to leverage the trailblazing research of these Nobel Prize winning economists and other academics to develop a unique asset allocation-based investment philosophy based on science rather than speculation.
They're not stock pickers. They're not market timers. They don't make huge bets on individual companies. Instead, they build broadly diversified portfolios that largely emphasize quality and value to keep risk and expenses in check.
Standard or "Spinach Enhanced?"
Many investors, particularly those in or approaching retirement, are perfectly satisfied with these standard models.
But, according to Buckingham Strategic Partners president Alex Potts, their platform is flexible enough to allow advisors to offer a degree of portfolio customization for their clients, with a particular emphasis on addressing certain behavioral finance tilts in a measured and responsible way.
According to Potts, "We call this adding a little spinach to the mix."
What does he mean by that?
"For example, some clients are fine with our generally value-tilted portfolios but also want to own certain headline stocks or be in foreign markets that could deliver excess returns. For these clients we might recommend adding small allocations to growth or international value funds, but only after presenting Monte Carlo simulations that show how such a portfolio might hypothetically perform under both positive and adverse market conditions," says Potts.
"That little bit of spinach satisfies an investor's craving for more market exposure without subjecting their portfolio to excessive risk."
Buckingham can even offer guidance for assets they don't manage themselves.
"Occasionally, advisors will ask us to help them with younger clients who want to invest in cryptocurrency. From a fiduciary standpoint, we don't hold these assets in client portfolios, recommend them or provide research on specific cryptos. But, based on the client's risk/return profile, we might suggest a maximum allocation of crypto they should not go over in their portfolios based on their specific risk/return profile," says Potts.
Potts makes it clear that they do all of this analysis and customization behind the scenes for advisors. Buckingham Strategic Partners doesn't personally meet with investors. All of the policy statements, proposals and reports Buckingham produces are designed to be delivered by the advisor to their clients, and only carry the branding of the advisor's firm.
The Dimensional Connection
Buckingham's early advocacy of Fama and French made it inevitable that the firm would become one of the first institutional clients of Dimensional Fund Advisors (DFA), the pioneering evidence-based asset manager that became famous for incorporating Fama and French's research methodologies into its investment management processes.
"Advisors who work with us as a TAMP have access to low cost, risk specific, asset class-based investments which include DFA funds that generally comprise around 40% of our managed portfolios. Most of these are DFA's value-tilted equity funds and high-quality, short duration bond funds," says Potts.
A True Outsourced Solution
While Buckingham is well known for its investment expertise, many advisors aren't aware of the many other capabilities the firm brings to the table as a TAMP.
"We like to think of Buckingham Strategic Partners as the industry's first true Comprehensive Advisor Platform, or CAP. We provide a complete suite of outsourced investment management, financial planning, and back-office services and support that enable advisors to focus on doing what they do best—solving their clients' financial challenges and building their book of business," says Potts.
Potts likes to use the analogy of medical practitioners when describing Buckingham's approach.
"A client's investment needs form the foundation of their relationship with their advisor. But the real value the advisor delivers is when they're able to diagnose and deal with their clients' financial concerns," says Potts.
Are there tax issues? Do they have disabled children they need to plan for? Do they need help with retirement income planning, estate planning or charitable giving?
To help advisors answer these and other questions, Buckingham provides them with access to financial planning software and educational resources—all thoroughly vetted by its in-house financial planning leadership team of Michael Kitces and Jeffrey Levine.
And for smaller firms and one-advisor shops that want to minimize payroll costs and spend as little time as possible on administrative tasks, Buckingham also offers a comprehensive suite of virtual back-office services.
"For example, for one sole practitioner we handle everything from portfolio administration, operations and everyday client service to compliance and reporting," says Potts.  
An Auspicious Merger of Two Like-Minded Pioneers
The Buckingham Strategic Partners of today combines the capabilities of two highly successful RIAs: Buckingham Strategic Wealth and Loring Ward.
Buckingham Strategic Wealth was founded in 1994 by four CPAs who also wanted to offer financial advisory services to their clients. Over time it created a number of subsidiaries, including its TAMP, BAM Advisor Services, which offered a broad array of investment, financial planning and back-office services, primarily to RIAs. 
Loring Ward was founded in 1990 as a small financial planning shop and eventually became a leading investment-focused TAMP serving hundreds of RIAs and independent broker/dealers. Potts became its CEO in 2009.
Over time, as both companies expanded their networks of affiliated advisors, Potts and Buckingham CEO Adam Birenbaum realized that their firms shared similar corporate cultures and values, including a strong belief in evidence-based investing and a commitment to helping advisors go beyond investment management to holistically address their clients' complex financial challenges.
In 2018, Potts and Birenbaum decided that combining their resources would enable them to offer the best of both firms. That year, Lording Ward merged with BAM Advisor Services to form Buckingham Strategic Partners. 
Today, Buckingham Strategic Partners has nearly $35 billion in assets under management or administration as a TAMP. More than 50 advisory firms have more than $150million on its platform.
And while Buckingham is always looking for more advisors to use its platform, Potts emphasizes that quality is more important than quantity.
"The right advisor fit is crucial for us. We're not interested in market-timers who want us to help them speculate with their clients' life savings. We want to work with advisors who share our belief in evidence-based investing and also want to be better financial problem-solvers. If the solutions we offer can help them strengthen their client relationships and grow their practice, that's a win-win for everybody."
Find out if you can leverage Buckingham Strategic Partners' best-in-class capabilities to take your practice to a higher level by contacting them today.