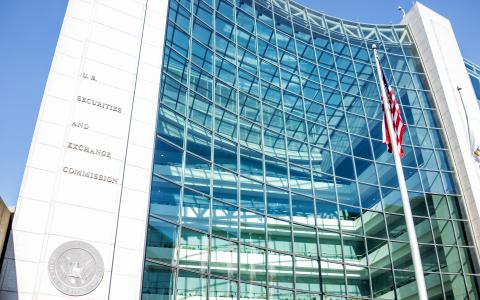 December 13, 2018
The Securities and Exchange Commission's advice standards package and the Labor Department's revised fiduciary rule are both expected to be finalized by September 2019, ThinkAdvisor writes. As part of the SEC package, there will be changes to Regulation Best Interest and the Customer Relationship Summary, according to SEC Chairman Jay Clayton, the publication writes. 
Investors Still Struggle to Understand the Differences Between Broker and. Advisor 
A survey on the CRS found that more than half of respondents thought it was too long and a third said the Conflicts of Interest section was difficult or very difficult —  and respondents found this to be the second hardest section, the ThinkAdvisor writes. Furthermore, the SEC must be careful how it proceeds, since respondents who said the difficulty was "just right" were unable to distinguish between a brokerage account and an advisory account, according to Barbara Roper of the Consumer Federation of America, the publication writes. This shows there is still much to be done before Form CRS helps investors to make an informed choice, according to Roper, ThinkAdvisor writes.
The SEC's Investor Advisory Committee recommended that Regulation Best Interest should clarify that the best interest is a fiduciary duty and that specific obligations will vary depending on business models, according to the publication. In addition to this, the committee asked the SEC to clarify the need for broker-dealers and advisors to act in a customer's best interest, expand recommendations for dual-registrants and test Form CRS disclosures, ThinkAdvisor writes. 
Finally, if the SEC adopts Reg BI, Rep. Maxine Waters, D-Calif.  — tipped to be the next chairwoman of the House Financial Services Committee — could call on Clayton to explain the decision, according to Duane Thompson of Fi360, the publication writes. Waters has been a vocal defender of consumer protection and has slammed the SEC in the past for allegedly failing to comply with the Dodd-Frank mandate to establish a fiduciary standard for advisors and brokers, according to ThinkAdvisor.