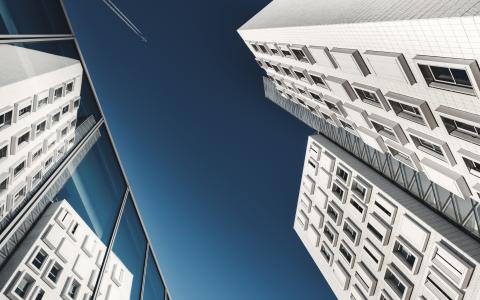 July 9, 2011
Even though 94-year-old Zsa Zsa Gabor is not dead yet, a super-size family dispute has begun. On one side her husband, on the other, heirs from 9 marriages. Each claim an inheritance they were promised from a sea of confusing estate plans experts say went way off course.
It's just as well that Hollywood legend Zsa Zsa Gabor probably has no idea that her ninth husband and only daughter have started bickering over her estate while she's still alive.
But probate attorneys are all too aware of the damage a protracted fight over what's left of her fortune -- including a $15 million house in Bel-Air -- will do to her legacy.
"I've seen reports about multiple wills being created recently," says Florida estate planner David Goldman.
"It's going to be interesting to see what happens when they try to use them and they turn out to reflect diametrically opposed ways to handle the inheritance," he adds.
In one corner, Zsa Zsa's husband, the 68-year-old masseur turned aristocrat Frederick Prinz von Anhalt, has compared her only daughter, stand-up comedian Francesca Hilton, to a "vulture" who's come out of the woodwork waiting for her mother to die.
Hilton, barely four years younger than her stepfather, has fired back at the prince for restricting access to her mother while courting publicity and sympathy in sometimes bizarre ways.
And with Zsa Zsa in and out of the hospital so much in the last few years, if those multiple wills show up after her death, piecing together her true wishes will be practically impossible.
Spousal power of attorney an issue
As noted celebrity lawyer Andrew Mayoras points out, both sides might think they're in the right but in a courtroom situation it's the prince who probably holds power of attorney over Zsa Zsa's affairs.
If so, he can theoretically rewrite her will and dispose of her property as he pleases.
For example, he was able to put her 6,300-square-foot mansion up for sale a few weeks ago -- apparently without much direct input from Zsa Zsa, since as he put it, "even when she's at home, she barely knows where she is."
He's also flirting with reopening a 2005 lawsuit that alleges that Hilton took out a $3.75 million home equity loan in Zsa Zsa's name in order to line her own pockets.
At the time, the suit fizzled because Zsa Zsa refused to sign the papers. But if the prince now has power of attorney on his side, he could sign them for her -- except, as Hilton's camp points out (see below), the statute of limitations to refile has lapsed.
Hilton has defended the loan as an attempt to protect her mother's assets after a 2002 car accident left Zsa Zsa paralyzed and increasingly under the prince's control. She's now challenging the sale of the house.
To fight the power of attorney, Andrew Mayoras says, she'd have to go to court to get a neutral guardian appointed instead.
"In most cases, the spouse has power of attorney and can control the situation," he explains.
"But if the children feel something improper is going on, they can ask a judge to void the power of attorney and impose a guardianship to protect their parent," he adds.
And as David Goldman points out, a judge will look dimly at the prince's case if it looks like he's been acting on his own behalf and not his wife's.
"A lot of people don't understand the duties inherent in power of attorney," he says.
"They think they're free to do whatever they want, but it is actually a fiduciary relationship that's created here, so you have to do things in the person's best interest."
Not even a trust would help at this point
This kind of situation is usually a good teaching moment for the value of trusts, but in this case, whether Zsa Zsa had a trust or not, it probably doesn't matter.
The house, furniture and other mementos probably represent the bulk of the material wealth Zsa Zsa will leave behind.
Her medical bills have added up after nearly a decade of declining health, and von Anhalt's lawyers have claimed that she lost $4 million to $10 million to Bernie Madoff -- even though her name doesn't appear on any of the official lists of his victims.
While no less a figure than the Sultan of Brunei has offered to help pay the beauty queen's back taxes, any gifts the family receives will likely end when she dies.
Naturally, if the house were in trust, the trustee would have authority over its disposal. But if either Hilton or the prince were the trustee, there'd be no need to take their fight to the press -- and if there was a third-party trustee, they'd know about it.
Instead, it looks almost certain that Zsa Zsa's lawyers kept the house in her name.
This in itself is the teaching moment, Goldman notes.
"Assuming those assets are in the trust, determining who controls them would be easy," he explains.
"Trusts are great in several situations, but a lot of people who create them don't fund them properly or use them properly after that point."
Only Zsa Zsa knows
Unless Zsa Zsa can make her wishes clear, it's now up to Hilton to seek guardianship for her mother while she's still alive.
She claims she's been defending Zsa Zsa's interests for years. I have to admit, I saw her stand-up routine a couple of decades ago back at the Comedy Store, and we were shocked by the amount of venom she had for her mother back then.
They could easily have made up over the years.
People who've been to more recent shows tell me her act hasn't changed much -- the only change seems to be that she now talks a little trash about niece Paris Hilton, even though she'll roast the prince over the coals if he does the same.
But maybe that's all showbiz.
Scott Martin, senior editor, The Trust Advisor Blog. Steven Maimes contributed to the research and the editing.