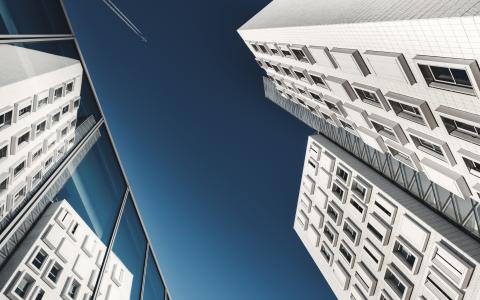 February 19, 2010
Alaska practitioner claims asset protection trusts are good advice in marital disputes. But others disagree.
If Tiger Woods is lucky, coming clean about all those affairs will help him salvage his marriage. But if he and Elin split up anyway, apologizing might at least have earned him some time to shelter his hard-won $600 million fortune from the divorce court.
Estate lawyer David Shaftel of Anchorage, Alaska says that even people who've been married for years can set up an asset protection trust. "We can do them after the marriage," he told The Trust Advisor.
Community property laws can raise questions about trusts funded with marital assets without spousal consent, Shaftel says, but since Tiger lives in Florida, a non-community property state, there's no problem. He doesn't need his wife's consent to fund the trust, and his wife's lawyers would have a hard time touching his assets as long as he keeps enough cash on hand to meet the terms of the prenuptial agreement.
Once the assets are in the trust, he no longer has the keys to the safe and can tell the court that he doesn't have access to the money. If she divorces him and can get what he's already promised to settle on her, he's home free. The asset protection trust did its job.
Needless to say, the public probably wouldn't like the idea of him shielding his assets from the court using the trust. Personal finance gurus like Jean Chatzky—who loves prenuptial agreements for being less "cold-blooded"—bristle at the notion.
"When they're used in that way, I find trusts sneaky and underhanded," one Chatzky column warned Money readers. "A well-executed prenup or post-nup will do the same thing."
Before the Honeymoon Even Starts
For better or worse, Tiger's original prenup reportedly gave Elin $20 million if she stayed with him through 2014; rumor has it he's since sweetened the deal substantially to keep her from walking out. Estate lawyers around the country say their clients who don't want to follow in his footsteps are showing a lot of interest in asset protection trusts before walking down the aisle.
"I've probably set up as many asset protection trusts as I have prenuptial agreements since we had the trust option," Bryan Howard, a founding partner of Nashville, Tennessee estate planning firm Howard & Mobley PLLC, told The Trust Advisor.
"More than half of the 20-somethings don't do prenuptial agreements any more. Protecting these assets is just not something that occurs to young kids. But it definitely occurs to their wealthy parents."
In fact, Howard says his clients are so enthusiastic about these trusts that they're setting them up for the kids before that special someone is even in the picture. Unlike a traditional prenup, which requires a bride or groom to sign the papers, an asset management trust can be created early on and then filed away; even if the kids elope, the assets are safe.
This sort of preemptive divorce protection works well for Shaftel too. Since so many couples prefer not to talk about the money, getting the transaction out of the way before they're even a couple keeps it from getting bogged down in personal issues or questions of marital consent.
Opinions vary as to whether couples need both a prenup and a trust. Howard has a belt and suspenders philosophy and recommends both types of paperwork for his clients if possible. He argues that a prenup provides a useful structure for discussions about alimony—Tennessee trusts are vulnerable if payments are delinquent—and wealth that the couple may acquire during marriage.
Alaska, Nevada and Beyond
If Tiger's lawyers decide he needs a trust, where should they go? In most asset protection states, spouses are "exempted creditors," which means that they can get around the protection that trusts normally provide. But in Alaska and Nevada, an ex-spouse is considered just another creditor, says Douglas Blattmachr, founder of the Alaska Trust Company.
"We're one of the only states that I'm aware of that doesn't have that special class of creditor," he told me. "In Delaware, there's a whole string of creditors that can get the assets. Same with South Dakota."
It's a relatively minor difference, but one that still drives some out-of-state trust traffic to Alaska, says Blattmachr, who knows the state's statutes better than most. His brother drafted the law that opened the state up to independent trust companies in the first place.
Alaska offers confidence when it comes to estate tax treatment. As of July 15, the IRS resolved a gray area in the tax code by confirming that the state's self-settled spendthrift trusts—the formal name for these vehicles—are in fact exempt from estate tax even though the grantor can still draw on them as needed.
Both Blattmachr and Anchorage attorney David Shaftel agree that this "sweet spot" between favorable tax treatment and accessibility in an emergency helps to create a lot of interest in Alaska-based trust structures.
"It's become almost a default technique here," Shaftel told me. "People are much more comfortable gifting or selling assets to the irrevocable trust if they can enjoy the psychological security of knowing they can draw on these assets if they need them."
"Hell No!"
Another, often overlooked benefit of the trust environment in states like Alaska and Nevada where divorce planning is concerned: These trusts protect the family's assets not just for the current generation, but for centuries. In other words, even if the kids or grandkids make a terrible match, the trust remains secure.
"In the estate planning field, the creditor the older generation is most concerned about is the ex-spouse if a child gets divorced," Shaftel said. "Is that inheritance going to be divorced and given to the ex? That's a very high driver of interest."
Blattmachr sees this too. "That one-in-two chance that a couple will get divorced applies to future generations as well. Do you want your ex-son-in-law to get your assets? Whenever I ask a couple that, they say 'Hell no!' Whatever happens with the estate tax, that 'Hell no' will be with us always."
Tiger's kids aren't old enough to worry about, but with $600 million on the line, it's a good bet the family lawyers are at least thinking that far ahead.
Scott Martin, contributing editor, The Trust Advisor Blog.  Steven Maimes contributed to the research and editing.