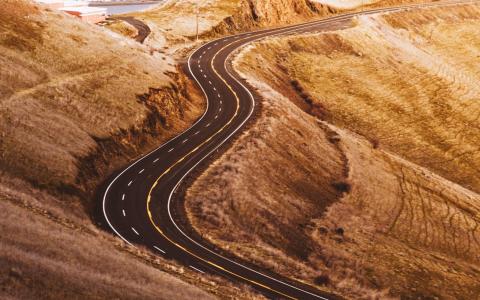 June 26, 2010
Alaska's new will testing statute allows for "death rehearsals" to give families a chance to correct mistakes before they happen. But some estate planners think the law is just a marketing gimmick.
If Gary Coleman or Dennis Hopper had been able to take advantage of the new Alaskan probate rules, local trust industry leaders say their estates might not be in turmoil today.
Starting in September, Alaska will become one of only a few states that allows for pre-mortem probate, which theoretically lets people resolve disputes around their wills before they die. (Read the new rule here.)
As a result, the state's estate planners have gotten a lot of calls from non-residents looking to prevent the ugliness surrounding the Coleman and Hopper inheritance battles.
"We've gotten a lot of interest in this," Douglas Blattmachr, CEO of Alaska Trust, told me. "I'm not sure how much we will get on the trust company side, but I think Alaska's lawyers will get a lot of work out of it," he added.
But while the lawyers in Anchorage may be generating a lot of out-of-state leads, it remains to be seen whether probate judges in the state where the death actually takes place will surrender their jurisdiction to the Alaskan process.
Settling the arguments in advance
In pre-mortem probate, residents and non-residents alike have the option of distributing their will to interested parties, who then have a limited amount of time to raise any legal objections.
If they fail to contest the will at this point, they forfeit the chance to do so later. Meanwhile, the person who wrote the will is still alive and available to clarify his or her wishes and mental competence in probate court.
Had Dennis Hopper gone this route, for example, he might have been able to argue personally that his estranged wife was not actually living with him, which would have technically broken her pre-nuptial agreement. His art collection would have gone to his children, and not to her.
And if Gary Coleman's ex-wife or girlfriend wanted to contest his will with spurious or outdated paperwork of her own, the judge could have simply asked Coleman to point to which of the competing documents really represented his plans for his estate after his death.
The sticky point is that while out-of-state trusts have become a familiar part of the estate planning landscape, out-of-state wills are in more nebulous territory.
"I don't think this would help Dennis Hopper or Gary Coleman," Delaware probate attorney Peter Gordon of Gordon Fournaris & Mammarella told me. "Coleman is a classic example of a will that is going to be a nightmare because, among other things, a Utah judge sitting in a Utah court with a Utah resident is not going to send the case to Alaska."
California resident Hopper would be similarly hard-pressed to get a California judge to hear his case early whether his will was drafted in Alaska or not. Unlike trusts, which are separate legal entities resident in the state where they are chartered, a will is simply a document that expresses the deceased person's instructions about his or her estate, Gordon says.
In other words, in most cases, the will still needs to be probated where the person lived. While the Alaska rules are great for residents, estate planner Steve Oshins has deep reservations about how useful for accounts coming from out of state.
"I don't see how an Alaska will would work for a non-resident given the jurisdictional issues involved," he says. "An Alaska trust would have a better chance of success."
Better for trusts
The Alaska rules extend to both wills and trusts. Someone can set up a trust in Alaska—a popular destination for wealthy individuals looking to take advantage of favorable laws—and distribute an estate plan for pre-mortem testing.
While states like Delaware do not allow pre-mortem probate for wills, this kind of testing has a longer track record where trusts are concerned. Peter Gordon says he's personally made use of the trust testing rules several times since Delaware authorized them in 2003.
Wilmington Trust managing director Richard Nenno, known universally as "the font" of information on this topic, notes that if the assets are in trust, arguing about the terms of the will is a lot less likely to derail someone's final wishes.
"The trust is where most people are putting their funds," he told me. "Adding it for wills might help one or two situations in exceptionally dysfunctional families, but I don't think it will be all that relevant in many high-end estate planning situations."
As such, the new rules do two things for Alaska. First, they bring the trust code in line with other states by allowing pre-mortem testing—and this helps keep the state competitive on the national playing field.
Second, the will testing mechanism is great for state residents, but may not end up as much more than a marketing proposition for Alaska lawyers courting non-resident clients. Although North Dakota, Arkansas and Ohio also allow will testing, none are known as estate planning paradises.
The combination of will and trust may create some residual benefits for people coming to Alaska to get a trust anyway. Steve Oshins says an Alaska co-trustee may be able to work the local system successfully, although he is not convinced that this would do non-residents much good.
As it happens, Alaska Trust could get some add-on business from this, Douglas Blattmachr told me. "We might get appointed as trustees a bit more often," he says. "A lot of clients are interested in trusts and worried about will contests. This gets those worries out of the way."
Scott Martin, contributing editor, The Trust Advisor Blog, Jerry Cooper contributed to the reporting, Steven Maimes contributed to the research and editing.