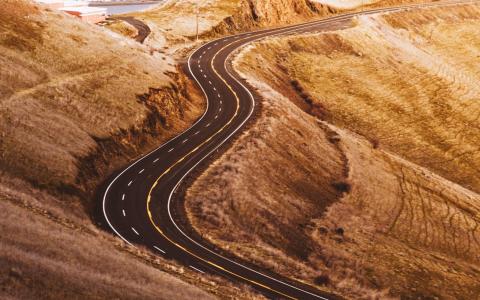 May 27, 2013
You don't have to be a Kardashian, Celebrity Apprentice or PawnStar to be a denizen of reality television. As an advisor you can now pitch us the most television-friendly will, trust, probate and inheritance client horror stories you have to tell.
[caption id="attachment_10797" align="alignright" width="252"] Do you work with any dynasties eager to work out a family feud on TV? Click photo to tell us about them.[/caption]
Clients are human. They will ignore your advice, cheat each other, lie to get the upper hand and blame you when they get caught.
Every advisor who's been in the business for a while has a few stories to tell about client-versus-client disputes. The Trust Advisor wants to hear those stories.
A reality TV production team has contacted us looking for pointers to wealthy families looking for a forum to settle their grievances.
Maybe you know a self-made millionaire eager to see his already-lazy grandchildren learn the value of honest work before they get an inheritance.
You might advise a divorcee fighting the in-laws to get "her" kids into the will. You might administer a trust where a beneficiary wants to sell off family real estate to get a bigger allowance.
Whatever the scenario, we'd appreciate it if you took a few minutes to tell us the story.
How the Will Wars process happens
Discussions are still at the development stage and a lot could change by the time the show airs, but here's what we know so far about how it works.
The series will focus on wealthy families fighting over an inheritance, trust, shared business interest or other high-stakes prize.
Imagine the family in the George Clooney movie "The Descendants" bickering over whether to sell the ancestral 30,000-acre sugar plantation. Or if you're thinking a little higher-brow –- Bravo is interested, after all –- go with the feuding daughters in "King Lear."
If you know someone you think would be perfect for that kind of show, go ahead and tell us about it. Keep it anecdotal and anonymous for now. If we need more detail, we'll ask.
Submissions will be completely confidential. The producers will not contact your current or former clients without going through you first.
Yes, they're looking for advisors, too. We'll pass on the most interesting stories and when the show gets in touch, you'll have the chance to introduce the opportunity and bring everyone to the table.
What do you get out of it? Even your most difficult clients consider themselves the heroes or victims in their dynastic dispute, and an appearance on the show will give them a chance to make their case to the American people.
The goal is to get everyone to work out their grudges and actually resolve their issues without getting the litigators involved.
Beyond that, of course, this is a chance for everyone to get a little famous.
The show could give a family business endless free national exposure while a budding performer can use the camera to build a nice credit reel or even rocket to Kardashian-like stardom.
The family's advisors have a golden marketing opportunity here too. Being the high-profile face of calm and reason on national TV can easily create career-building connections, media appearances and out-of-the-blue prospect calls.
As always, submitting a story does not create any bond or obligation. We won't pass on any details without your approval and there's always the chance the show won't happen after all.
That said, the producers we're working with are high-powered veterans of several reality projects on networks like NBC, Lifetime and MTV and seem extremely enthusiastic about this project.
As far as I can tell, the channel executives are flashing green lights as well, so that's great news at this stage.
When "fractious" clients cross the line
This show isn't aiming to be "Trustzillas" or anything like that where the grantors, beneficiaries, investors and the advisors themselves are deliberately made to look bad.
Everyone gets to plead their case on national TV. Maybe they actually work out their issues and can rebuild strained family and professional bonds.
But you might remember former clients who were such a nightmare you never want to talk to them again.
Notorious problem areas include those who disobey your investment recommendations and then blame you anyway and families who fight over joint property.
We've all heard about an heir appointed to distribute an estate, only to chew through the assets on what the rest of the family considers inflated or frivolous personal expenses.
And if you've ever been put in the middle when family members argue over how a trust manages its assets -- or whether property with sentimental value should be sold -– then you know exactly the kind of drama we're talking about.
Either way, if they were bad enough for you to fire them, odds are you have horror stories to tell – and we're happy to hear them too.
And if you haven't fired them yet, maybe it's time to size up your book of business to see whether the aggravation is really worth it.
Log all the hours you and your staff have to spend with a problem client and once the numbers start to add up, it's time to think in terms of opportunity costs.
Compared to the "easy" relationships, all that extra attention may actually mean you're losing money on this account by not reinvesting that time into prospecting and business development.
If you're losing money on the account, the sad truth is that you can't afford to keep it on your books. AUM is not one of those scale businesses where negative margins are suddenly profitable if you hit a magic number.
Take the problem client to lunch, explain that your business is going in a different direction and hand him or her a few referrals to advisors in the area who might be more compatible.
Then see where the conversation goes.
Scott Martin, senior editor, The Trust Advisor