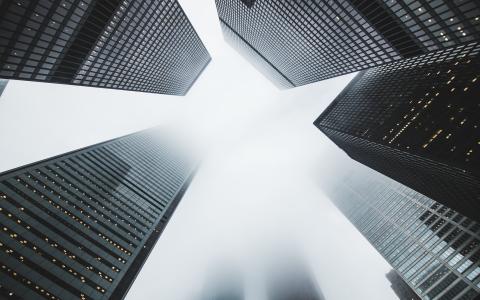 March 1, 2017
Ed. Note: This article first appeared in The Street
With a Kansas appeals court upholding the DOL's fiduciary rule (joining a Texas court as the second U.S. court to do so in two weeks), the reality that the ruling is here to stay seems to be firming up. 
Officially, the DOL ruling is on hold for 180 days as the Trump administration reviews the ruling, but many money management firms expect the new fiduciary rule to go forward.
"Most firms and advisors are moving forward with the implementing the fiduciary rule," says Chad Carmichael, principal consultant North Highland, a Charlotte, N.C. consulting firm.
"Morgan Stanley, Merrill Lynch, LPL and others have been vocal about their intentions to fulfill on the fiduciary standard. At this point, the train has already left the station."
If and when the ruling does become official, among the list of "winners" will likely include robo-advisor firms, financial industry experts say.
The primary reason is that robo firms are in good position to step in and snap up clients left behind by larger firms, who may shift their business focus to larger, more affluent clients as they adjust to the new fiduciary rule.
"The DOL fiduciary rule has been criticized, because it limits an FA's ability to profitably service small accounts," says Bates Group LLC, a Lake Oswego, Ore.-based legal and financial services firm, in a research note.
"That is where the robo-advisors will step in: by being able to offer scalability, minimize human interaction and service more customers, they thereby allow financial firms to still service the smaller investor."
Still, it's uncertain just how much robo firms will benefit from the implementation of the fiduciary rule, mostly due to competition for new clients from traditional financial management firms.
"The DOL fiduciary rule can only benefit robo-advisors, but it is unclear how
much of a boost they would get," says Jeremy Hyndman, an investment attorney with
Investor Defense Law LLP, in Los Angeles.
Hyndman notes the business model for robo-advisors - with low fees and commissions, generally generic investing and an avoidance of high-risk and high-commission products - is already well-suited to the DOL's fiduciary rule.
"Implementing the rule will hurt some broker-dealers and help investment advisers, including robo-advisors," he explains.
In terms of employer-based investment plans, most of the upside will come from broker dealers, who are moving away from the market, and young companies considering robo-advisors when establishing these plans, Hyndman adds.
"Getting this work is still mostly a relationship business, where robo-advisors will not have a literal foot to put in the door of these businesses," he says.
"In terms of individual retirement accounts, many robo-advisors are already well-positioned to take advantage of any retreat from serving these accounts by stockbrokers, but they will also have plenty of competition from traditional investment advisors," Hyndman adds.
Additionally, robo-advisors bring some technology advantages to the table, too, which they can leverage once the DOL rule is active.
"Robo-advisors are expected to be the big winners with the DOL's fiduciary rule," says Jo-el Meyer, managing editor of pensions & benefits at Bloomberg Law.
"During the development of the rule, the DOL often pointed to robo-advisors as the future of investment advice. What makes them attractive is that they take out the "human" element of investment advice-there's little room for an adviser to act only for his or herself if that adviser is a robot."
With both the DOL ruling and robo technology gathering steam, some larger investment firms are looking to capitalize by rolling out new, user-friendly and highly digital money management platforms.
This month, Merrill Edge released Merrill Edge Guided Investing, an "intuitive new online investing service that combines expert insight with the convenience and flexibility of online management," the company states.
The platform provides digital access to a recommended investment strategy designed by a team of Merrill Lynch investment experts, with a minimum investment account of $5,000.
"Not all investors are alike, and neither are all online advisory platforms," says Aron Levine, head of Merrill Edge.
"We recognize that investors have different needs, preferences, and levels of complexity in their lives. This is our way of bringing together advice and technology to create stronger relationships with investors."
As robo-advisor firms seem well positioned to take advantage of the proposed DOL fiduciary law, the last piece of the puzzle - full implementation - the financial services industry is already in full regulatory adjustment mode.
That could mean an opportunity not only for digital-based money managers, but also for Main Street investors looking for transparency - and affordable account entry access - in a post-fiduciary rule world.
Posted by: The Trust Advisor