June 15, 2017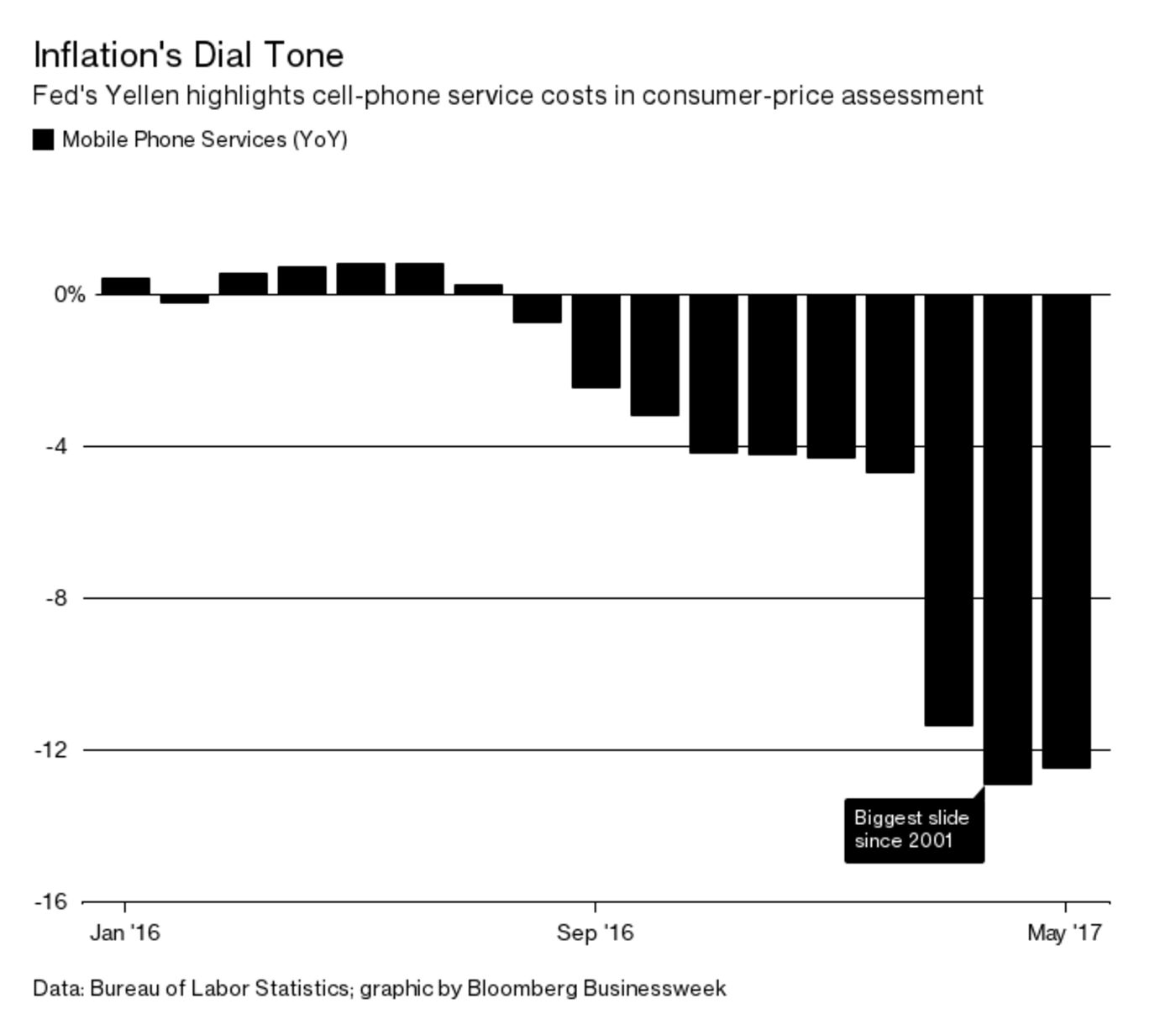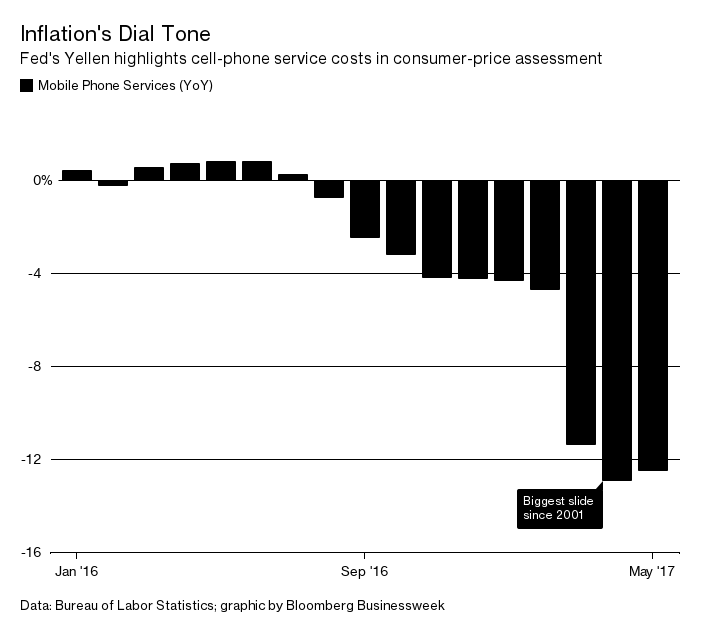 It's a dropped call for Federal Reserve policy makers.
The slump in the cost of mobile-phone services has garbled government reports on inflation. While Fed Chair Janet Yellen indicated Wednesday that there's been weaker prices across a number of categories, she also highlighted how the cost of cell-phone services is creating noise in the consumer-price data.
At the same time, Yellen said that conditions are in place for inflation to move higher and that it's important not to overreact to a few readings.