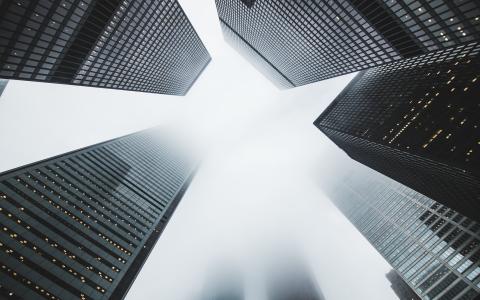 April 13, 2017
Wells Fargo is doing everything it can to put the phony account scandal in its rear view mirror.
But according to the company's first quarter fiscal 2017 earnings results, it still has a bit of a way to go until the episode is completely in the past.
Wells reported Thursday that it recorded $22 billion in first quarter revenue, down from $22.2 billion in the year-ago quarter and a figure that fell just shy of the $22.1 billion Wall Street consensus.
Net income for the quarter was $5.5 billion, unchanged compared to net income recorded in the first quarter of 2016.
Per-share earnings for the quarter came in at $1.00 per share, a one-cent improvement over earnings recorded one year ago that managed to come in above the 97-cent per-share analyst consensus.
Customer account activity provides a more granular picture of how Wells is recovering from its scandal: though consumer checking account openings and credit card applications in March managed to grow compared to activity in February, the year-over-year comparisons are brutal.
Checking account openings fell 35%, while credit card applications dropped a whopping 42%.
Customer-initiated checking account closures, meanwhile, increased 15% between February and March but managed to fall 2% on a year-over-year basis.
In a call with analysts investors Thursday morning, CEO Tim Sloan said that this attrition rate is consistent with pre-scandal levels.
"Wells Fargo continued to make meaningful progress in the first quarter in rebuilding trust with customers and other important stakeholders, while producing solid financial results. We have taken significant actions throughout the company to date and we are committed to building a better bank as we move Wells Fargo forward," Sloan said in a statement.
He went on to reference the internal and independent investigation that the bank released earlier in the week, calling the findings "beneficial" for further improvement.
In a call with analysts and investors Thursday, Sloan acknowledged that not all of the bank's metrics are back to pre-scandal levels.
"Clearly we've seen a reduction in new account openings and credit cards and my guess is when you look at the annualized numbers you'll continue to see some deterioration in second quarter and then we'll rebound from there," he said in response to an analyst question about the impact of the scandal.
But, he added, "The retail bank's business is performing better than the lowest points at the fourth quarter and first quarter."
Sloan also said that even now, more than six months after Wells struck its settlement with the CFBP, there are days when dealing with the fallout from the retail sales practice issues takes 100% of his time -- something he called a "great long-term investment" because it goes towards rebuilding the bank's reputation and customer trust.
Shares of Wells Fargo opened lower on the results, and are currently down 1.75% in early Thursday trading.
Year-to-date, the stock is down 5.2%.