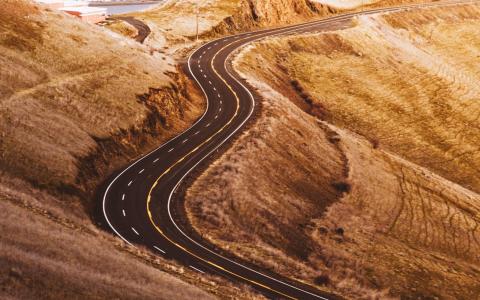 April 10, 2017
Ed. Note: This article first appeared in Bloomberg
Wells Fargo's board clawed back an additional $28 million from former CEO John Stumpf and canceled about $47 million of ex-community bank head Carrie Tolstedt's stock options after determining they were among senior managers who failed to heed warnings of spreading sales abuses for more than a decade.
The bank's executives treated thousands of fired employees as rogues, and then downplayed the mounting terminations as the board began raising questions, according to the results of a six-month probe by a panel of independent directors.
Investigators unleashed much of their harshest criticism on Tolstedt, 57, who was in charge of the unit where employees opened legions of accounts without customer permission.
She earlier had been forced to forgo about $19 million in compensation before leaving the bank last year.
"Tolstedt never voluntarily escalated sales-practice issues and, when called upon specifically to do so, she and the community bank provided reports that were generalized, incomplete and viewed by many as misleading," the authors wrote in the report.
'Lay Blame'
Ms. Tolstedt, who took over the consumer division in 2006, declined to be interviewed for the investigation on the advice of counsel, according to the report.
She rejected the board's conclusions in a statement Monday from her attorney.
"We strongly disagree with the report and its attempt to lay blame with Ms. Tolstedt," said Enu Mainigi, a lawyer with Williams & Connolly LLP.
"A full and fair examination of the facts will produce a different conclusion."
Stumpf, 63, who stepped down as CEO in October, agreed around that time to forfeit $41 million in equity awards built up over his career at the San Francisco-based lender.
The board panel clawed back the additional pay because he allegedly reacted too slowly in dealing with the mounting scandal.
The 113-page report largely exonerates new CEO Tim Sloan and many deputies.
Stumpf didn't immediately respond to phone and email messages seeking comment.
'Root Causes'
"We believe that the report correctly identified the root causes of the problem, being the sales practices in the community bank," board Chairman Steve Sanger said in a call with reporters.
"Those are the answers we wanted to find."
It's the deepest autopsy yet as Wells Fargo's leaders seek to rebuild customer and investor trust after the bank agreed to pay $185 million in fines in Sept., triggering a national scandal.
Throughout, the report builds on a narrative that emerged in congressional hearings and media accounts: That abuses began many years before the misconduct cited by authorities and then flourished, with senior managers long blaming low-level employees who lost their jobs.
There are also revelations: As directors sought information on the scope of misconduct, executives including Tolstedt allegedly downplayed firings.
At one meeting in 2015, members of the board's risk committee were left with the impression that only 230 people had been terminated for sales abuses over the prior two years.
In reality, it was more like 2,500.
Sloan called the report "a necessary examination of what went wrong" at Wells Fargo.
"We accept the board's findings as a critical part of our journey to rebuild trust," he said in a statement.
The company will "continue to review the report and incorporate its key findings," he said.
The bank's shares slid 0.5 percent to $55.39 at 12:17 p.m. in New York, and are down 1.3% for the year.
Board Pressure
Last week, proxy adviser Institutional Shareholder Services Inc. urged investors to remove most directors for failing to provide "timely and sufficient risk oversight."
Employee terminations had begun as early as 2002, when almost every worker at a branch in Colorado was found "gaming" targets -- including issuing unauthorized debit cards -- while participating in an internal promotion, according to the report.
Stumpf, then an executive in that division, was notified.
Two years later, internal investigators raised alarms in a memo, projecting that incidents of gaming within the division had surged 10-fold since 2000, and that annual firings would soon surpass 220. Employees were blaming unrealistic sales targets.
"The incentive to cheat is based on the fear of losing their jobs for not meeting performance expectations," the memo's authors wrote. Managers, in turn, felt the problem could be fixed with training and trying harder to catch and punish wrongdoers.
It doesn't appear Tolstedt, already one of the retail banking division's most senior executives, received that warning, according to the report.
But in an email to Stumpf that year, she said she was aware of the tensions that could result from trying to push more products to every customer -- a practice known as cross-selling.
'Wrong' Behavior
Many banks "encourage the wrong sales behavior," she wrote.
"You have to balance cross sell with the right incentive plan and other measures so that you ensure you have quality."
She didn't follow her own advice, the report found.
The board's investigation focused on senior-level managers and won't result in further firings or punitive pay decisions, Sanger said on the call.
Company executives are continuing their own investigations into lower-ranking managers and could take additional actions, he said.
The special panel of independent directors led the review, working with law firm Shearman & Sterling LLP.
The lawyers, overseen by Stuart Baskin, drew on interviews with hundreds of employees, examined information on at least 1,000 firings and sifted more than 35 million documents, including thousands flagged by the bank in its own review. It also enlisted forensic consultant and data analytics firm FTI Consulting Inc.
Sales Culture
Among the board's biggest findings was that two management styles that long drove Wells Fargo's success also contributed to its undoing.
Within the community bank, Tolstedt encouraged an aggressive sales culture, pursing rising targets that some managers complained weren't attainable.
Above her, leaders including Stumpf preached a hands-off approach, encouraging division chiefs to deliver results as they saw fit.
For branch workers, Tolstedt instituted "scorecards," tracking how well they met targets. For higher-ups, there were daily and monthly "motivator reports."
Careers "lived and died" by those figures, the directors found. For years, as problems arose, Tolstedt defended the system, making only incremental changes, according to the report.
As employees moved around the country, so did abuses, with some coaching their colleagues on how to improperly drive up their numbers.
Yet Tolstedt "resisted and rejected the near-unanimous view of senior regional bank leaders that the sales goals were unreasonable and led to negative outcomes and improper behavior," the board members said.
'Own It'
Stumpf, meanwhile, adhered to a mantra oft-repeated for empowering business heads within the bank: "Run it like you own it."
He was especially hesitant to second-guess Tolstedt, who had followed him up through the ranks and whom he regarded as the "most brilliant" community banker he had ever met, the board said.
"Stumpf was by nature an optimistic executive who refused to believe that the sales model was seriously impaired," according to the report.
"His reaction invariably was that a few bad employees were causing issues."
In late 2013, Stumpf reacted positively when told that roughly 1,000 community bank employees were being fired annually for improper sales.
"In his view, the fact that only 1 percent of Wells Fargo employees were terminated meant that 99% of employees were doing their jobs correctly," the board wrote.
"It does not appear that he initiated any follow-up investigation or inquiry" that year or the next.
Briefing Board
But executives outside the community bank, including Chief Risk Officer Michael Loughlin, grew concerned after learning of the figure in April 2014 and summoned Tolstedt to a meeting that month.
However, she had jury duty.
Los Angeles sued Wells Fargo in May 2015 for allegedly opening accounts and issuing credit cards without customers' permission. Days later, the board's risk committee first learned of mass firings, according to the report.
In a meeting with executives including Tolstedt, the committee was told 230 employees had been fired in 2013 and 2014 after an investigation that began in Southern California.
It was the first time directors had heard of any mass termination.
In reality, more than 2,500 employees had been fired those years, according to the report.
"Multiple board members have stated that they felt misled by the presentation," the report found.
"Even if the community bank genuinely believed that the actual termination figures were unnecessary or had shortcomings, the risk committee had asked for that exact information, which was readily available, and its deletion created an inaccurate picture as to the scope and extent of sales practice problems."
It wasn't until Wells Fargo settled with federal regulators on Sept. 8 that the board learned 5,300 people had been fired from 2011 through March of last year, according to the report.
The company's stock dropped 13% the month of the settlement.
The board has since cut or clawed back more than $180 million in pay to senior leaders including Tolstedt and Stumpf.
It made the decision on Stumpf's $28 million clawback on Friday.
Posted by: The Trust Advisor