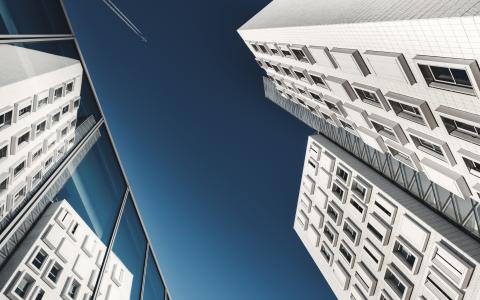 January 23, 2011
Estate tax guru Jonathan Blattmachr says wealth planning will change radically over the next 10 years. From artificial intelligence making tax and estate planning decisions to litigation settled by computer, our interview with him offers thrilling details.

While many law firms prepare intricate contingency plans for every possible scenario in their clients' lives and posterity, visionary attorney Jonathan Blattmachr says few prepare for their own futures with anything like the same care.
"The one thing you cannot afford is to get too far behind the change curve," he says. "If you get too far behind, you're going to lose out."
Blattmachr recently laid out a few of the revolutionary trends that might shape the world of estate planning for the elite participants at this year's Heckerling Institute on Estate Planning summit at the University of Miami.
Once he got back to New York, he was gracious enough to give The Trust Advisor Blog and our readers a taste of the changes he sees in the profession over the next decade.
1. Computerized Law
Word processing was only the first step in streamlining the work of preparing trust documents and other paperwork. Retail clients can already get a professional-quality will drafted for under $100, Blattmachr says, and as template-driven systems get smarter, the level of service can only improve.
Given the sophisticated state of modern tax prep software, a computer could probably figure out what types of estate planning vehicles are appropriate for a given user's situation and prepare a fairly complex -- if impersonal -- estate plan based on the results.
Blattmachr says he's tried a $71 will-in-a-box from a company called LegalZoom and wasn't exactly thrilled with the results personally. But he recognizes the fact that these products compete with face-to-face estate planners and help drive down the value proposition of their services.
To level the playing field, estate planners may well bring the technology in-house and have it do the heavy lifting while they establish a rapport with their clients.
A planner who can add human expertise and a personal touch to a computer-generated will may be able to price the final product within competitive range of the fully automated alternative -- while charging enough of a premium to make a fair living. In fact, by leveraging 99% of the work, the planner can theoretically serve many more clients a year, bill the hours and enjoy even higher cash flow.
2. A.I. Judges
And if a computer can write the documentation, another one can read the file, compare it to the body of historical precedent and make a decision -- without human intervention.
This is happening even as we speak, Blattmachr says.
"Litigators are saying no computer can do what I do," he explains. "Well guess what? They are now deciding cases by computer."
New York City is already settling thousands of cases a year just by feeding the files into a machine and having it crunch the case law to determine how each dispute should be resolved.
It isn't so much actively adjudicating as a matter of adding up how judges have ruled in the past and weighing the final probabilities, Blattmachr says -- something like a legal Monte Carlo simulation.
3. Proprietary Trusts
A bit less high-tech, but patenting their favorite trust twists will become a way for planners to ensure that computers don't turn their services into commodities, Blattmachr says.
He points to the SO-GRAT, which functions like a conventional grantor-retained annuity trust only funded by stock options. The technique has been patented by Florida estate planning firm Wealth Transfer Group, which has successfully defended its property in court.
Offering this type of proprietary service makes a planner unique -- or licensing it to friendly colleagues (or software companies) can bring in additional revenue. Either way, those who want to make use of the technique have to come to you to get their piece of the action.
4. Remote Law
The next generation's estate planners may serve a global clientele, without ever meeting a single client face to face.
More and more firms are already marketing to prospects and keeping their leads on the line by providing a rich experience through their website: an online newsletter, a blog, even a Twitter feed.
Down the road, Blattmachr sees these sites merging with the computerized decision-making software that is already helping mass-market clients write their wills.
"The law firm's software will analyze the client's responses and then advise the client whether he or she is an appropriate candidate for the strategy and state why," he explains.
"Presumably, there will be an offer to meet with the client or prospective client to implement the strategy if that is what the client or prospect wishes to do," he adds.
In effect, the estate planner will be providing basic advice -- via the automated system -- from anywhere in the world. As a result, Blattmachr expects a lot more work-at-home lawyers to do good business over the next decade.
And while many U.S. professionals are worried about having their jobs outsourced to India, there's a secret to outsourcing, Blattmachr says.
"No lawyer in India is going to work as cheaply as a computer," he adds. "So outsource yourself to the computer and keep the money."
Of course, servicing clients outside of the lawyer's own jurisdiction may require knowledge -- whether derived from computer software) or affiliation with a lawyer in the client's own jurisdiction -- to adequately serve the client's interest.
5. Expect the Unexpected
Given the pace of innovation, modern technology will look almost unimaginably archaic by the time 2020 rolls around, Blattmachr says.
"The rate of change right now is almost perpendicular, straight up," he explains.
As a result, while the basic facts of human life will remain constant, the day-to-day details may be hard to recognize.
But unless they cure the mortal condition, there will still be estate planners. And it's almost certain they'll still be wrestling with the ever-changing headaches of the tax code.
Written by the Trust Advisor Blog staff. To contact us, click here .