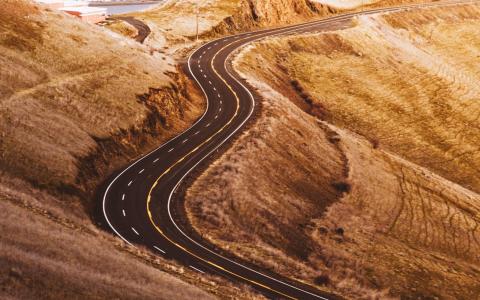 June 9, 2014
Today's investors demand the option of putting their money to work to change the world as well as generate competitive returns. And new-generation solutions have evolved to make the process painless.
[caption id="attachment_14067" align="alignright" width="313"] Click image for more on ways advisors can help balance performance and values through Envestnet | PMC's Impact Investing Solutions.[/caption]
Socially responsible investing has come a long way from the days when moral clarity came at the price of a potentially under-diversified portfolio and extra headaches for the advisor.
Avoidance screens were a step in the right direction, but eliminating industries classified as "sinful" only minimized conflicts between money and morality – without giving the investor enough tools to bring the two worlds into closer alignment.
And while it's enough for a typical charitable or religious institution to know that their money isn't actively funding activities that work against the organization's larger social goals, today's individual investors want more than a clear conscience.
They want to give their investment program a philanthropic edge, placing their funds with the companies that can shape the future and deliver return on investment (ROI) along the way. In other words, they want to make an impact on the world, not just skip the sin stocks.
The virtuous cycle: "values" is a differentiator
Demand for values-oriented strategies took a back seat to capital preservation in the 2008-09 bear market, but now younger investors are seeing that high conviction can deliver material results.
While previous iterations of the "socially responsible" approach gained its share of performance skeptics, the growing list of successful investments and research studies that show outperformance of traditional counterparts suggest that it is actually possible now for advisors to give clients both performance and values.
Various utopian propositions have created Wall Street stars – Tesla (TSLA), revolutionary biotech developers, even "traditional" computing pioneers like Apple (AAPL) and Google (GOOG) – and green technologies in particular will undoubtedly spawn more transformative opportunities in the near future.
Of course, performance can come from anywhere, but the impact side of the equation is much more difficult to commoditize. Embracing those opportunities give investors a chance to connect their abstract performance numbers to concrete outcomes and experience satisfaction that goes beyond beating the benchmark by an extra percentage point or two.
But unless they know exactly what kind of future they want their money to support, it can be difficult to give them more than that abstraction of "growth" and perhaps some direct private equity holdings on the high end.
Advisors don't need to poll clients about religion or even values, but a conversation about dreams can open up the topic in a less confrontational format.
What kind of future do your clients want to enable? Are they eager to see a cure for cancer, commercial space flight, more sustainable climate policies, better treatment of women and children in the emerging world?
Odds are good that the path to any of these goals is a lot more complex than simply cutting tobacco or munitions or fossil fuels out of the portfolio, which is why we have seen demand for our Impact Investing Solutions' assets surge.  Advisors and investors alike are gravitating to the increasing number of reputable specialist managers in this arena. The product proliferation has also paved the way for building better diversified and higher quality fund portfolios.
We have expanded our roster of third-party specialists, those who know how to find the companies that are making more than an economic difference. And since Envestnet knows how to source qualified SMAs, mutual funds, and ETFs, we can bring the latest innovations in this space to your clients.
In effect, the entire portfolio can now be considered "green" or "socially responsible" without raising concerns that diversification has been compromised or exposure to certain asset classes or sectors has been sacrificed.
Impact mandates are flexible and the architecture is open, so any of the pre-built investment programs can be deployed in a plug-and-play approach or customized to fit a particular client's agenda to create a more exact fit.
And since the "impact" option is integrated into our platform, investors who want to follow their larger goals require only minimal special handling – there is no convoluted special process that adds work on the advisor's side. Easily filter for the managers or fund strategists labeled as having an "integrated impact strategy" or simply apply overlay screening when generating a client proposal while using Envestnet's standard proposal process.
The 17 overlay screens we have built in collaboration with Veris Wealth Partners give advisors a way to let clients 'vote' with their money on topics ranging from community development and affordable housing to climate change.  These reach beyond standard screens of previous generations and can be applied to both traditional and specialist SMA portfolios.
After selecting the managers, the conversation can be as simple as showing a client or prospect the list of screens and asking her to rank the mandates in terms of how attractive they are, or even checking off those that may be worthy of support.
After that, the impact criteria are automatically wired into the process through the Investment Policy Statement (IPS) on through the life cycle of the account including rebalancing actions and other account service requests. Clients driven by various values may invest in a widely divergent mix of sectors and companies, but from a back-office perspective, none present a labor-intensive exception to any of the rules. Envestnet has built the functionality to do all the heavy lifting behind the scenes so that the advisors and their clients can rest assured that the value options they elected are held constant across their portfolio allocation.
Naturally the discussion can deepen from there, but those who have been reluctant to pry into client spirituality now have an excuse to get the ball rolling – at worst, the client will simply opt out of the exercise and the relationship can continue on a status quo basis.
The win-win-win scenario
Asking about goals helps a transaction-oriented advisor/client relationship evolve into a consultative bond, which in turn has been tied to client retention and referral rates. In a world where most high net worth families work with multiple advisors, you want to be the one who provides an experience that doesn't boil down to percentage points versus fees.
And as the existing generation of investors recedes into the background, their children are definitely more eager to put their money where their morals are. If you want to diversify your clientele into younger markets or simply hang onto family accounts into the next generation, this is a logical way to distinguish yourself.
They get a richer experience and you get a more robust business.  We've seen the number of advisors using our impact investing platform surge 44% over the last 12 months ending March 31, 2014, and the AUM in the program is up 82%, so demand is picking up.  With no indication of reduced client demand for this in the future, it is clear that to compete effectively, advisors will need a partner like Envestnet and Veris to put them ahead of the curve in attracting the next generation of investors.
Author's disclaimer: The material contains the opinions of the author as of the date of writing and is subject to change at any time without notice. The information, analysis, and opinions expressed herein are for informational purposes only. Nothing contained in this weekly review is intended to constitute legal, tax, accounting, securities, or investment advice, nor an opinion regarding the appropriateness of any investment, nor a solicitation of any type. All investments carry a certain risk, and there is no assurance that an investment will provide positive performance over any period of time. An investor may experience loss of principal. Past performance is not indicative of future results.This paper may contain 'forward-looking' information that is not purely historical in nature. Such information may include, among other things, projections and forecasts. There is no guarantee that any forecasts made will come to pass. Reliance upon information in this paper is at the sole discretion of the reader.
ABOUT ENVESTNET (NYSE: ENV)
Envestnet, Inc. is a leading provider of unified wealth management technology and services to financial advisors. Our open-architecture platforms unify and fortify the wealth management process, delivering unparalleled flexibility, accuracy, performance and value. Envestnet solutions enable the transformation of wealth management into a transparent, objective, independent and fully-aligned standard of care, and empower advisors to deliver better results.
Envestnet's Advisor Suite® software empowers financial advisors to better manage client outcomes and strengthen their practice. Envestnet provides institutional-quality research and advanced portfolio solutions through our Portfolio Management Consultants group, Envestnet | PMC®. Envestnet | Tamarac™ provides leading rebalancing, reporting and practice management software.