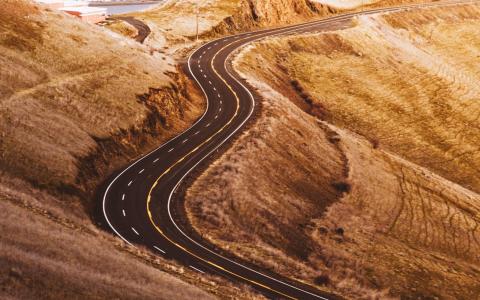 December 3, 2013
The outsourced investment management strategy is still widely misunderstood among the advisor community despite proven benefits.
Advisors facing a stagnating growth rate and seeking to optimize their existing business structure and build a more robust pipeline of new business should consider turnkey asset management platforms (TAMPs). The implementation and interest in TAMPs has grown since their debut in the 1970s, but the adoption rate has been sluggish. Advisors' own misunderstandings of the outsourced investment management option has resulted in an under utilization of the business strategy.
TAMPs provide advisors access to managed accounts and—as an extension—a team of professionals who specialize in the tasks necessary to service a large client-base. Despite the access to the industry's leading investment professionals, the number of advisors using the strategy is minimal compared to the strategy's vast benefits. Survey results published by The Trust Advisor earlier this year cite just 10 percent of advisors are confident in their understanding of TAMPs.
At their core, TAMPs are not as complicated as they seem and in fact, offer a number of notable benefits that are shown to positively influence the practice's bottom line.
Boost practice efficiency and client service
Clients expect a certain level of personalized service from their advisor. Advisors who chose to perform investment management in-house encounter an endless stream of administrative tasks. Tack on research and trade execution and advisors quickly have time for little else.
Outsourcing portfolio management creates better efficiencies within the firm. For advisors to become truly successful in their business, they must be easily accessible to their clients. With day-to-day investment monitoring handled by the outsourced manager, advisors are able to dedicate more time to meeting with clients. Client concerns about their finances or market moves can be addressed in a timely manner, immediately increasing the advisor's value to them.
Facilitate greater diversity
Independent financial advisors are inherently limited in the depth of investments they can offer. TAMPs provide access to more sophisticated investment strategies, including separately managed accounts (SMAs) and unified managed accounts (UMAs), which vary risk exposure and diversity for client. The outsourced managers are responsible for the due diligence measures when selecting investment options, and they are authorized to make changes when appropriate.
Cut costs from the inside — and share savings with clients
As the outside manager is handling the daily paperwork and reporting, the advisor is afforded more time to develop the business and client base. For advisors who are just starting out in a fee-based business, using a TAMP drastically cuts down on the operational costs of running a firm, allowing them to offer sophisticated strategies without getting stifled by technical aspects and high business costs.
The cost-savings benefits extend beyond the advisor's scope through to the client. TAMPs charge an asset-based fee—savings that can be passed along to individual clients—which creates a better working relationship among advisor and client.
Afford more time to build the business and increase assets
Aside from the financial benefits, TAMPs provide the framework for working with clients — and for on-boarding new ones. For advisors, the ability to work seamlessly with clients facilitates a trusting relationship; it is a similar story when introducing new clients to the firm. The structure of TAMPs provides the necessary footing to support the effort. TAMPs allow advisors to personally select holdings or leave the selection to the outside manager — or a combination of both.
Keep your firm on the leading edge
TAMPs are the future of investing but they also allow advisors to access the latest software and technological advancements available for investment professionals. When using a TAMP, there is no need to purchase unique versions for the firm — an effort that is endless and financially straining when keeping up with the latest technological advances — and rather uses the software through the TAMP.
The investment landscape continues to rapidly evolve, and it is vital advisors seek out the latest strategies and offerings. While TAMPs may not be the solution for every advisor's practice, their benefits are clear, particularly for those beginning to build a book of business or who are looking to significantly expand. Advisors are continually striving to set themselves apart in the industry and beginning to understand TAMPs could bring the practice closer to its unique offerings. An important first step is to adequately research and understand TAMPs and think critically about how they could fit into the firm's strategy.
Vern Sumnicht, MBA and CFP, is founder and CEO of iSectors, a turnkey asset management platform that provides advisors access to their proprietary asset allocation models based in low-cost, index ETFs designed with various risk tolerances. iSectors models are available on Envestnet, Equis and Mid-Atlantic Capital Group's ModelxChangeTM. Sumnicht has over 30 years of experience in the financial services industry.