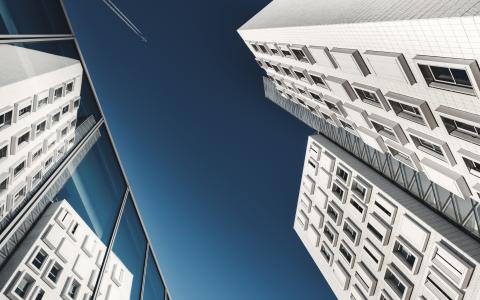 April 23, 2017
A version of this story originally appeared on Marketwatch.
Jeff Greene, a billionaire real estate mogul, says he knows what will upend a stock market rally that's entering its ninth year: Higher interest rates and fiscal policy.
"The inaction of anything in Washington, when there was virtually no fiscal policy—nothing getting done—meant that the only game in town was the [Federal Reserve]," Greene told CNBC. He said the Fed's policy has translated into at- or near-zero-interest rate policies and $4.5 trillion on its balance sheet over the last seven or eight years. "That unleashes jungle animal spirits," he said.
Greene, who has said he lives two doors down from President Donald Trump's residence in Palm Beach, Fla., and is a member of the president's resort at Mar-a-Lago, said higher rates and fiscal-policy promises by the GOP leader threaten to undo the market's bullish advance.
A Democrat who boasts a net worth of $3.4 billion, according to Forbes, Greene implied that low rates have been more stimulative than tax cuts could ever be to market participants. The 10-year Treasury note yield, which was at 5.027% a decade ago, was most recently trading around 2.230%, and holding lower despite a Fed that has said it plans on normalizing monetary policy.
The equity bull market, which celebrated its eighth anniversary March 9, has been supported in part by those low yields. The value of the Dow Jones Industrial Average and the S&P 500 index has roughly tripled over the eight-year-plus period.
"As an investor . . . I look and I think, OK, if somebody said to me, 'What would you like? Would you like your tax rate cut from 39 to 32 percent or would you like to be able to borrow, instead of 6 percent, borrow at 2 ½ percent?' Guess which one most people would choose," he said.
"So, I think we've been in a period of insane animal spirits. You know, in a way because Washington hasn't gotten anything done. So now they're saying they're going to get things done and I think that could really slow the economy down 'cause that could cause interest rates to go up."
Wall Street, for the most part, has reacted sanguinely to the prospect of a fiscal-policy jolt.
President Trump has promised a raft of presumably Wall Street-friendly initiatives, including tax cuts, an increase in infrastructure spending and deregulation. Those pledges have lifted markets to records, but since March 1, when equity benchmarks last touched a fresh round of all-time highs, momentum has faded. Trump has faced headwinds implementing portions of his legislative agenda, including reforms to health care, that are expected to delay his pro-growth plans.
Greene's assessment is that economic growth is lackluster and that tepid economic expansion doesn't justify a higher interest-rate environment.
"So, I don't see where we're going to get this growth that's going to cause rates to go up. I think rates are going to move very slowly."