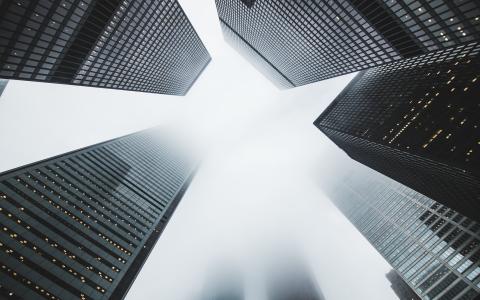 March 15, 2017
Ed. Note: This article first appeared in IBTimes
In the old days, before the iPhone, a financial advisory firms could get away without updating their technology every year, but not anymore.
As consumers go mobile, they expect advisors to be up-to-the-minute with the latest technology.
Almost everyone uses the web or mobile technology and expects to get info on a 24/7 basis.
If an advisor isn't providing that service, they can be sure their competitors are.
But with all the tech tools out there, how do advisors sift through the clutter to determine which tech products and systems help financial advisors compete and which ones don't?
"When tech works it's great, but not all tech works," said Joel P. Bruckenstein, president of consulting firm Technology Tools for Today and founder of the T3 Technology Conference. "Advisors need a due diligence process to go through. When you use a system without vetting it, it can be embarrassing. You never want to put anything out there without testing it."
Bruckenstein said common mistakes include advisors not realizing that a review of a technology product might not apply to their situation, and that there is no "best" customer relationship management (CRM) software, or any "best" technology for that matter. It all depends on your needs, what technology you're currently using, and which custodians you're using.
"Advisors need to take everything into context," he said.
The second thing advisors need to look at is the tech company itself.
What is its history?
Does it have a record of innovation going back many years or has it been cheap with research and development, which means their products will soon become obsolete.
When evaluating new systems, Anthony Schembri says he reads a lot of white papers put out by custodians and third-party vendors.
The director of investment operations at Clarfeld Financial Advisors in Tarrytown, N.Y., said he's constantly networking at conferences with other advisors and firms to see what they're using and what they've had success with.
Then he talks to the technology experts at his custodian to find out what the top firms are using.
Finally, he tries out demos to see which products will integrate with his system. After narrowing it down, he finally has his staff try it out. He said, if they don't embrace it, it will fail.
Mark Friedenthal has a three-point checklist he addresses before buying any new technology.
The founder of Friedenthal Financial, an RIA in Voorhees, N.J., wants to know if it will do one of three things. One, does it improve operational efficiency? Second, will in assist in business development? That is, will it generate more referrals, increase conversions and increase retentions? Third, will it reduce compliance risk?
"Some firms invest in reducing compliance risk," said Friedenthal. "One potential time savings is with regulators, to makes it shorter and smoother, also time savings in litigation. We make investments to reduce that risk. If we are less exposed that is worth something to us."
Finally, he tries to determine the true cost in both cash outlays and time. Will this new technology be worth the anticipated revenue and be more cost effective than alternatives?
"Before you buy a new technology make sure the process is sound and that you're not automating something stupid," said David Edwards, president of Heron Wealth, an RIA in New York City.
"If you have a bad operations set up or a bad marketing set up, bringing in technology won't make it better."
Is It Better, Faster, Cheaper
Edwards makes a commitment to replace his technology every four years, and attends Bruckenstein's conference every February to keep up to date. He also has three criteria for purchasing new technology. First, is it better, faster and cheaper than something he already has. Second, does it integrate with his current system and current custody platform and financial planning platform, which are all tied together. The final criterion is security.
"We've had vendors that were not maintaining their platforms with current standards for cybersecurity, which is so important," said Edwards.
"All the data that a bad guy needs is neatly packaged inside our systems. We need the highest level of encryption with duel factor authentication."
Bob Thielmann, the chief information officer for Philadelphia broker dealer Janney Montgomery Scott, puts is simply: "When I look for new tech, we try to assemble the best of breed for a certain niche."
Much like the others, Thielmann wants his new purchase to integrate with everything he already has, eliminate duplicate data, match his firm's security needs and be simple enough that everyone at the firm gets it.
Posted by: The Trust Advisor