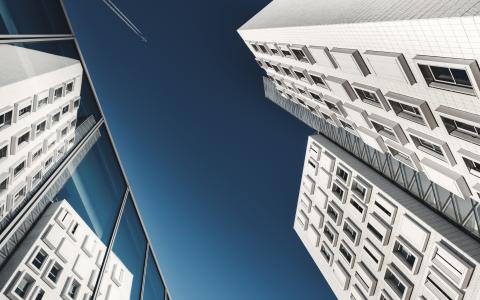 July 20, 2014
A few years ago, managed accounts had hit a wall. Now the top providers have all the new business they can handle – and early adopters are already reaping the rewards.
It took a little time, but now it feels like everyone in the advisory industry has realized that mere survival is a poor runner-up when you have a chance to actually thrive.
Everyone I talk to is aggressively prospecting for premium clients, mass-market accounts and retirement plans. It's a zero-sum game: the winners are the ones who can rip assets away from the competition fastest.
And for the companies that support advisors who want to ramp up fast, it's practically a golden age.
"Let them focus on what they do best"
We recently polled our readers and it looks like hundreds of you are already investing in the systems that enable them to delegate the day-to-day work of allocating the investments.
Most of them tell a similar story: advisors who want to win are recognizing that someone else can manage the assets better and more efficiently, but nobody else can step up to manage your client relationships better than you can.
The old question of "why" to outsource the portfolio has been answered. The big question now is "who" advisors want to partner with.
As it happens, beyond the established giants in the space – gigantic all-in-one platform providers like Envestnet and SEI – the playing field is wide open.
Roughly a dozen other turnkey asset management platform (TAMP) vendors have picked up something like critical mass among Trust Advisor readers and are now jockeying for a percentage point advantage.
They evidently feel that the time to grab market share on all sides of the industry is now, while equity prices are floating and budgets are relatively loose.
FolioDynamix, for example, leapt from zero reader recognition into the bulge bracket a few months ago through its acquisition of competing vendor Globalbridge, but is moving fast to grab advisors' attention.
The company just rolled out a full menu of portfolio allocation strategies aimed at RIAs and banks looking to hand over manager research and allocation.
And it's all demand driven, says FolioDynamix CIO Shari Hensrud-Ellingson.
"We have had lots of inquiries of late from people asking if we can do this," she explains.
"It's something we have always wanted to do, but now the demand for it in the marketplace has increased in the last couple of years to the point where we can make it happen."
As a result, Hensrud-Ellingson's team is looking forward to instantaneous uptake from existing clients who were already clamoring for the battle-tested strategies that would be expensive if not impossible for a relatively new RIA to develop in house.
Buying instead of building naturally frees up resources for advisors to prospect for new AUM instead of simply sitting on the old assets.
"The industry today requires advisors to be expert in so many areas that you really should not be doing it all," Hensrud-Ellingson says.
"If you can partner with somebody to perform even a few of those steps, you can do what you actually do best. The most important tool in your competitive arsenal is you and what you bring your clients."
Getting your feet wet first
Another rising star in our bulge bracket, Adhesion Wealth Advisor Solutions, has drawn hundreds of millions of dollars to an already multi-billion-dollar platform over the last year, printing an impressive 30% growth rate in the process.
"Part of it is that we are acquiring new clients in the $100 million to $750 million range, which is a great validation of our value proposition in itself," says CEO Michael Stier.
"But another big piece of this is that our clients are acquiring new clients themselves and we are growing along with them. I think this demonstrates what we are really all about: we are in the business to empower advisors, to free them up to get out there and attract new accounts."
Those advisors aren't content to simply rest on their laurels and neither is Adhesion.
Stier points out that recent wins have been all-in affairs where an advisor shifts all client assets to the outsourced approach -- what Adhesion calls the total practice management solution.
But because the company recognizes that not everyone is ready to pull all the triggers at once, it now offers an "incremental" version that allows account-by-account conversion.
"Say you have a new client or are simply interested in testing the waters," Stier explains. "That's all right. You'll be able to top a ticket with us for a slice of the overall pie and leave everything else right where it is."
The ROI is far from hypothetical
So if the advisors that are winning new accounts are shifting toward handing the portfolio over and if it doesn't have to be an all-or-nothing decision, what are the risks?
Scott Winters, CEO of Eqis – a platform that caught our attention because of this survey and will appear in the next edition of our America's Best TAMPs report – has plenty of success stories that illustrate the rewards.
"Advisors' most valuable and scarce resource is their time, which is best used for face-to-face meetings with investors," he points out.
"Reducing the burdens of compliance and asset management due diligence, plus also outsourcing administrative, billing, reporting and other tasks can save up to 30% of an advisor's time. That's 75 days in a 250-day work year."
Eqis is working with one advisor right now who is "only" moving $50 million over in order to test the benefit of rolling the portfolio along with CRM, proposal generation and other tools into a single interface.
It's a truly turnkey solution and "a no-brainer," Winters says.
"Most of the time, after an advisor is given a demo, they want to use it. This is a game changer for many."
Either way, the competitive ship has yet to sail even if advisors never considered a world where they wouldn't actively manage the money until recently.
A lot of the advisors we talked to are still running their own client portfolios. The ones who are have barely scratched the surface of the technology's potential to manage account aggregation and CRM, for example.
There's still opportunity here to be one of the long-term winners, and not just a survivor.