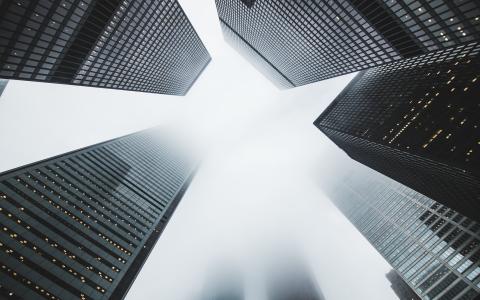 March 18, 2012
The 2008 crash proved to survivors that outsourcing investment management can be a better, safer way to win the race. Turnkey asset management keeps turning heads among advisors -- and vendors -- hungry to survive, scale and thrive in an increasingly cut-throat industry.
If turnkey asset management programs have hit a "cold patch," the news somehow hasn't hit the massive institutions currently angling for a chance to carve their slice of what they see as becoming a trillion-dollar market.
"Trust companies, private banks, broker-dealers, wirehouses and the private client RIA channel can all benefit," says Andrew Clipper, director of Citi Investor Services' OpenWealth platform.
"This is truly a universal opportunity for wealth managers to scale their business in a cost-effective and regulator-sensitive way while they support the added capabilities that clients increasingly demand."
Clipper thinks that virtually all of the $18 trillion or so in investable U.S. assets is ultimately vulnerable to conversion to all-in-one or "turnkey" asset management programs: TAMPs.
And with giants like Citi ramping up or buying TAMP capabilities, specialist vendors that have built a steady business could find themselves forced to either grow more aggressively or cannibalize each other to keep up.
After all, one of the lessons the industry learned in the aftermath of the 2008 recession is that that unless you like wasting money, there's no sense in trying to do everything on your own.
The opportunity is universal

The TAMP approach promises a wealth manager a front-to-back system for outsourcing every aspect of fee-based portfolio management in one all-inclusive package.
In theory, you sign the contract, turn the "key" and go. The vendor handles analytics, due diligence on outside managers, the entire back office suite, reporting and everything else.
With decent scale behind it, the TAMP might charge 30 basis points for the service, leaving the wealth manager free to earn about twice that fee for gathering the assets, working with clients and making sure everything runs smoothly.
That's the proposition that helped TAMP vendors capture well above $250 billion in overall assets under management and administration, according to the data that Tiburon Advisors has collected over the years.
Granted, $250 billion is a lot of money, but market penetration has yet to crack 1% to 2% of the trillions currently parked in mutual funds, separately managed accounts and other vehicles.
Some fret that the TAMP business has already stalled or at best hit a "cold patch." But crunch the numbers, and the top specialized vendors have kept generating heathy 7% annualized growth over the last two years.
Part of the problem with comparing TAMPs to mutual funds is that we're talking about an open architecture approach and not an investment product, says Paul Ahern, a principal at open architecture wealth management consulting firm Winslow Capital Group.
"TAMP is a business model, a way to run your business and price your offering," he explains.
"This is not really a matter of adding a new product to your platform. Firms that treat this as adding a new product set to their platform without being aware of the implications are asking for trouble."
Making open architecture the industry standard?

After all, the TAMP approach wasn't created to compete with mutual funds and other vehicles for a share of the $18 trillion pie, but to absorb them into a new way for advisors to build the best multi-asset-class client portfolios out of all the tools available.
Turnkey Asset Management Providers (TAMP)
Company
State
Website
AUM
Adhesion Wealth Advisor Solutions
NC
$1.3B
BAM Advisor Services
MO
$3.5B
Bellatore Financial
CA
$501M
Brinker Capital
PA
$10.3B
Citi OpenWealth
NY
$14B
Dynasty Financial Partners
NY
$10B
Envestnet Asset Management
IL
$23B
Fiserv Investment Services
WI
N/D
FolioDynamix
NY
$12B
Genworth Financial Wealth Management
CA
$25B
Lockwood Advisors
PA
$8.5B
Loring Ward
CA
$7B
Placemark Investments
TX
$1.3B
SEI Advisor Network
PA
$30B
NOTE: TAMP assets only where applicable. Accuracy is not guaranteed. Please consult the institution directly to confirm current AUM. The Trust Advisor realizes that this is not a comprehensive list of all firms. To make sure your institution is included (or excluded), please let us know. To contact us, click here.
Source: Websites and telephone interviews. ©2012 The Trust Advisor.
That over-the-top proposition has been compelling enough to nourish an entire industry segment of TAMP service providers big enough to give affiliated firms a plug-and-play solution, but nimble enough to recognize the emerging opportunity a decade ago.
The leader, SEI, runs around $31 billion in third-party accounts or maybe 10% of the overall TAMP universe.
While SEI's organic growth stuttered in 2011, rival names like Genworth, Envestnet and Brinker Capital kept adding accounts and scale through M&A, consolidating an already concentrated niche.
Over the last few years, broader-based institutions -- the Fidelity, Prudential, LPL types -- have also started nibbling into the space as well. We cut a lot of these firms off our list, but they're casting a longer shadow across the industry.
LPL has been running a TAMP-like program, the Strategic Management System, for decades, and has been busy acquiring specialized portfolio management consulting firms to bolt onto its existing platform.
Raymond James and Fidelity have also been moving in this direction, and there's always the chance that an acquisition will give another custody or clearing firm the power of an Envestnet or even a Genworth.
Based on an old AUM figure of $7 billion, Tiburon figures that Envestnet, for example, could go for as little as $200 million to the right bulge-bracket buyer.
A new generation of TAMP in the wings

In the meantime, not every TAMP is built the same. Pricing and fine distinctions in service mean that firms looking to buy a turnkey system need to interview the vendors to find the right fit, Paul Ahern says.
"It's probably impossible to ever have one given TAMP that's best at everything," he points out. "They all have slightly different business models, so find the one that best suits your own business model and needs."
Brinker Capital, for example, emphasizes its broad-based research capabilities, while vendors like BAM Advisor Services go deep with relationships with Dimensional Funds and similar elite fund managers.
Vendors like Fidelity and LPL will obviously steer their offerings toward affiliated firms, making adoption a no-brain decision for those already on the platform but perhaps not encouraging others to come across simply to get access to the captive TAMP.
And from here, the platforms can only get better as competition gets more intense.
Citi is pushing an even greater level of integration that helps outside position themselves as truly "holistic" in the way their monitor and manage client finances.
"I can't speak for other vendors, but our TAMP platform provides the ability to manage money across accounts and even across institutions on a unified managed household (UMH) basis," Andrew Clipper says.
The next generation of TAMP-like solutions is already emerging, Paul Ahern tells me.
These "hybrid" programs let subscribers choose whether to sign up for the full-service solution or go on perform specific duties themselves, effectively taking back functions that would conventionally be handed over to the TAMP.
For all practical purposes, this approach takes advisors full circle into a world of "a la carte" outsource relationships and pricing.
The difference is that by the time they're ready to figure out what they want to take back from the TAMP, they already know how everything fits together -- and where they can do it better.
Scott Martin, senior editor, The Trust Advisor. Steven Maimes contributed to the research.
Permalink: http://thetrustadvisor.com/news/tamp