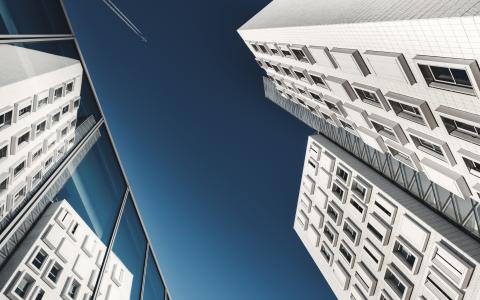 December 18, 2011
Lack of premarital planning gives Vanessa even more financial leverage, and the fact that he was the one caught cheating left her with all the cards. Half his fortune is forfeit.
Vanessa Bryant was legendary among basketball fans as the iron-willed Yoko Ono of the Los Angeles Lakers, complete with ICE QN vanity plates.
But Kobe was only 22 when he married her, and while he was already playing on a $70 million contract, he never got her to sign any kind of arrangement limiting her share of his wealth.
Now that he's worth a reported $150 million, that lack of planning probably cost him dearly now that he's given her a divorce.
I wouldn't be surprised if his settlement -- still under wraps -- gave her everything she wanted.
Had the case gone to court, she would likely have gotten at least an even split of his money, plus spousal support through at least 2016. After all, he was unquestionably the cheating party here.
"As the Bryants have lived in California, if their assets were acquired during the marriage and it was the result of the efforts during marriage and there was no prenuptial agreement, inheritance of these assets will be presumed community property," says Beverly Hills lawyer Evan Sussman.
"In Kobe Bryant's case, that means that the $150 million of assets will be divided evenly among Vanessa and him."
No trust possible in this case
Given Vanessa's volatile nature and California's community property rules, there was probably no way he could have squirreled any of that money away after they reconciled back in 2003.
Any transfer to an asset protection trust designed to shield his money from the divorce court would have required both spouses to sign.
Vanessa would have naturally wondered exactly what potential creditors her husband was thinking about, and given his history, leaving her name off the list of beneficiaries would not have gone over well.
This is in sharp contrast to the circumstances surrounding Tiger Woods' divorce, where ex-wife Elin Nordegren walked away with a mere 20% to 25% of his $500 million fortune.
Tiger and Elin lived in Florida, where community property rules don't apply and under the right circumstances he could have funded a trust and left her name off the paperwork.
As estate lawyer David Shaftel of Anchorage, Alaska, told me at the time, even people who've been married for years can set up an asset protection trust to ensure that assets aren't divided if the marriage sours.
"We can do them after the marriage," he said.
But community property laws can raise questions about trusts funded with marital assets without spousal consent, Shaftel said, and since Kobe lives in California, a community property state, things would have gotten dicey.
Ironically, the time to set up an asset protection trust would have been in 2004, after Kobe's sexual assault case finally settled.
At that point, there were no outstanding claims on his property, and a trust would have significantly reduced the risk that a copycat accusation would strike pay dirt.
Before the Honeymoon Even Starts
Estate planners around the country have warned their clients not to follow in Kobe's footsteps. They're showing a lot of interest in asset protection trusts before walking down the aisle.
"I've probably set up as many asset protection trusts as I have prenuptial agreements since we had the trust option, Brian Howard, a founding partner of Nashville, Tennessee estate planning firm Howard & Mobley LLC, told us awhile back.
"More than half of the 20-somethings don't do prenuptial agreements any more. Protecting these assets is just not something that occurs to young kids. But it definitely occurs to their wealthy parents."
In fact, Howard says his clients are so enthusiastic about these trusts that they're setting them up for the kids before that special someone is even in the picture.
Unlike a traditional prenup, which requires a bride or groom to sign the papers, an asset management trust can be created early on and then filed away; even if the kids elope, the assets are safe.
This sort of preemptive divorce protection works well for Shaftel too.
Since so many couples prefer not to talk about the money, getting the transaction out of the way before they're even a couple keeps it from getting bogged down in personal issues or questions of marital consent.
Opinions vary as to whether couples need both a prenup and a trust. Howard has a belt and suspenders philosophy and recommends both types of paperwork for his clients if possible.
He argues that a prenup provides a useful structure for discussions about alimony — Tennessee trusts are vulnerable if payments are delinquent — and wealth that the couple may acquire during marriage.
Alaska, Nevada and Beyond
If the next hot NBA draft prospect's lawyers decide he needs a trust, where should they go?
In most asset protection states, spouses are "exempted creditors," which means that they can get around the protection that trusts normally provide.
But in Alaska and Nevada, an ex-spouse is considered just another creditor, says Douglas Blattmachr, founder of the Alaska Trust Company.
"We're one of the only states that I'm aware of that doesn't have that special class of creditor," he told me. "In Delaware, there's a whole string of creditors that can get the assets. Same with South Dakota."
It's a relatively minor difference, but one that still drives some out-of-state trust traffic to Alaska, says Blattmachr, who knows the state's statutes better than most. His brother drafted the law that opened the state up to independent trust companies in the first place.
As for Kobe, he seems to have been happy to sign any number of contracts that earned him money, but paperwork that protected that cash once he'd earned it was a different story.
Vanessa came to the marriage without much in the way of money -- she was a hopeful 17-year-old singer and actress on the fringes of the hip-hop scene.
Kobe had already been playing big ball for years and was bringing down high 8-digit contracts.
His management and family undoubtedly wanted Vanessa to sign a prenup. After all, there's a reason they didn't even go to the wedding.
He's probably the one who dragged his feet, and he might be regretting that now.
Scott Martin, senior editor, The Trust Advisor Blog.
You might also be inerested in ...
Create Distinction: How to Stand Out in a Crowded Financial Advisory Space (On-Demand Webinar)
Attract HNW Clients by Adhering to the Fiduciary Standard (Whitepaper)
2011 Advisor Gadget and Technology Survey (National Survey Results)
Acquiring the Next Generation of Wealth: How to Attract Gen X & Y Clients (On-Demand Webinar Replay)