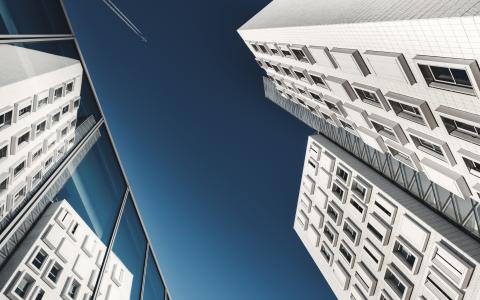 June 19, 2010
For an industry that traditionally woos mega millionaire clients through referrals, leading trust banks could easily spend $100 million this year attracting high-end accounts. Insiders say the marketing boom is just beginning.
[caption id="" align="alignright" width="316" caption="Northern Trust Ad. It manages as of 12/31/09 $3.98 Trillion, Ranked #5 in US"][/caption]
Pick up an issue of Forbes or Worth, and you'll see the full-page ads from legendary private banks. Just watch a golf tournament or financial report on TV, and you'll see the commercials. No matter what you've heard, the recession is over when it comes to prospecting for millionaires.
"There is a lot of money behind this," says Orson Munn, co-founder of New York advertising firm Munn Rabot, which represents Bessemer Trust. "The category is alive and well again and the big banks are continuing to step up their spending as visibility improves," he added.
U.S. Trust is following up a $25 million media spree with a fresh campaign of ads trumpeting its wealth management expertise to high-net-worth families looking for a good place to park $3 million or more.
BNY Mellon Wealth Management, Northern Trust and Bessemer Trust are running their own high-profile campaigns. The big banks are coming out swinging, and according to ad industry gossip, even aloof boutique players like Rockefeller may be thinking about dipping their toes in the pool.
Flash back to 2008
Many of these firms made their first big marketing pushes in 2008 in order to compete for the attention of the then-record number of wealthy U.S. households. But the collapse of Wall Street and the Bernie Madoff scandal made all their hard work look irrelevant if not actively bogus.
The industry circled its wagons and the ads were either burned off or pulled. That was a mistake, Munn says.
"When you withdraw during a financial crisis, it only increases suspicions of how credible you are as a going concern," he told me. "The time to tell the world who you are and reassure them that you're worth their business and their trust is when they're asking questions about your competitors," he added.
The normally media-wary Bessemer shocked the world last year by making the difference between its credibility and the rest of the industry the focus of its suddenly public brand.
[caption id="attachment_2468" align="alignleft" width="280" caption="Bessemer Trust Ad. It manages as of 12/31/09 $47.1B, Ranked #40 in US"][/caption]
In full-page ads in the New York Times and elsewhere, the $55 billion family office service provider openly solicited new clients for the first time in its 100-year history by trumpeting the question that every wealthy prospect was already asking about everyone in the business: "Why should you believe anything we say?"
Reaction to the in-your-face message from a button-down firm was even better than Bessemer executives hoped.
A few months ago, the company decided that it had dealt with enough reporter queries and stopped talking to the press. But the ads kept on coming, which indicates that the campaign is keeping Bessemer's relationship managers busy enough talking to prospects.
Competing against the status quo
While not many wealth management firms are willing to remind would-be clients of the industry's recent disgraces, the other 900-pound elephant in the room—the 2008-9 market plunge—is fair game.
BNY Mellon, one of the top names in the space with $157 billion in managed assets, came up with the tagline "Can you handle the truth?" to acknowledge investors' loss of trust in Wall Street banks that failed to see the crash coming or, worse, predicted the plunge and didn't bother warning their clients.
[caption id="attachment_2470" align="alignright" width="304" caption="BNY Mellon Ad. It manages as of 12/31/09 $24.8T, Ranked #1 in US"][/caption]
"We thought it was refreshingly frank and straightforward," a BNY Mellon insider told me on background. "We want to differentiate ourselves from the old sense of 'business as usual' that poisoned a lot of client relationships out there. It's sink or swim time for business as usual."
On the other hand, the new wave of wealth management marketing gives prospects plenty of "business as usual" to consider—or ignore, advertising executive Orson Munn says.
For example, U.S. Trust, which was just starting to find its feet as a subsidiary of mass-market giant Bank of America before the crisis, is trying to reverse a recent slight decline by calling itself a "worth" management company.
Munn is skeptical that tweaking the boilerplate will help the firm increase its pull with wealthy investors.
"I'm not sure it's going to be successful," he told me. "It just replaces the industry's normal armor-plated pinstripe image with the same stripe in a slightly different color," he added. "Why waste all that money building a new brand if it doesn't bust through the jargon?"
Huge potential rewards
None of the advertisers are crowing yet about all the accounts their million-dollar ad buys have won them, but they're definitely committed to giving the campaigns time to work.
While Bessemer and BNY Mellon are keeping the numbers to themselves, they've gone on the record in the past as being pleased with initial response. For Bessemer in particular, the sheer size of the fish they're going after will almost certainly justify the expense of running the ads.
Figure one back cover of the New York Times magazine costs around $100,000. With a $10 million account minimum and roughly a 1% management fee, if Bessemer reels in even one new account and holds it for just one year, the ad buy breaks even.
Although U.S. Trust is chasing smaller accounts than the mega-net-worth types Bessemer (and to some extent BNY Mellon) is after, it is also betting that its media campaign will capture a lot more than one or two clients. The firm has confirmed that it's hiring 200 relationship managers this year in order to grow its business.
Scott Martin, contributing editor, The Trust Advisor Blog, Jerry Cooper contributed to the reporting, Steven Maimes contributed to the research and editing