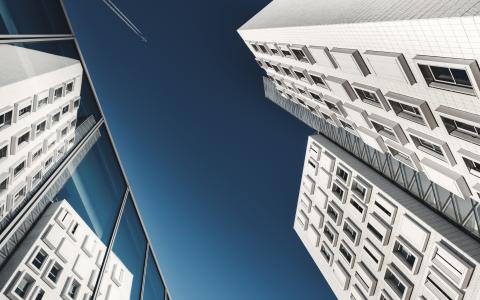 December 4, 2013
Almost all advisors want to grow their businesses, but many are not good at it, leaving things up to chance. Two best-selling authors share their expertise with advice on how to successfully increase sales.
Marketing professionals and agencies from all over the country come to Boston each year to attend INBOUND, a premier conference predicated on driving results by pulling in customers rather than pushing marketing on them.  Two experts that spoke were Jill Konrath and Aaron Ross, each with interesting advice on how to drive sales.
Selling is easy as a SNAP
Konrath, bestselling author of SNAP Selling and Selling to Big Companies, gave an inside look at the chaotic work life of a corporate executive and explained why it is hard to successfully sell them.  In knowing how many directions these executives get pulled, she shared her SNAP factors to be more effective.
Simple – It pays to not be complex.  "Being simple is judged by the receiver, not the sender," advised Konrath.
iNvalable – These executives will judge what type of resource you are.  Let them know a change will be valuable.  Do not be ordinary.
Aligned – Do not sell yourself, or you might appear irrelevant.
Priority – Executives cannot handle all projects at once, so convince them why your products or services are needed now, explaining why they are not just a nicety.
Konrath explained that humans can only handle so much.  She sited a University of London study that showed that doing two things at once, actually makes us less smart.  She said, if someone is constantly emailing and texting, it reduces IQ.  For women IQ is lowered by 5 points.  For men IQ is lowered by 15 points.
Konrath summed this up by saying, "So we have crazier people that are getting stupider."
To further prove her point, she referenced a University of California study that showed that doing two things at once can drop cognitive capacity from that of a Harvard MBA to that of an 8 year old.
When reaching out to executives, Konrath noted that many organizations are not effective.  She noted sharing material like the company history and locations is grossly irrelevant.  To create alignment with marketing message, Konrath advised, "If you are not using the words of your customers, you are wasting your time."
"The average person will evaluate an email in 2.7 seconds. People are protecting their time," shared Konrath.  "They don't have time for a 20-page white paper."
"Don't think of yourself as a sales person," said Konrath.  If so, then one typically falls into the mode of the traditional sales model where individuals talk too much.  Instead, she advised, "Think of yourself as a project manager."  Imagine what you are selling is a project with the executive, but the project just has not been signed yet.
To become a priority with executives, get alerts to changes in their environment.
Predictable sales revenue
Aaron Ross, best-selling author of Predictable Revenue: Turn Your Business Into A Sales Machine With The $100 Million Best Practices Of Salesforce.com, spoke about getting off the revenue roller coaster and creating sales growth that lasts.
"Throwing more hours in a work week, might be adding to those things that are not working," said Ross.
He believes that early on, organizations can do a great job of organic growth through word of mouth, but outbound sales are needed to cross over the 'hot coals' where a company gets burned.
"Predicable revenue is like peace of mind revenue," said Ross.  He felt strongly about treating different lead types differently and referenced three in particular:
Seeds. They can come from word of mouth and are closed more frequently with higher conversion rates.
Nets. They can be gained by casting wide nets through inbound marketing. Sometimes the quantity of leads is higher, but the quality is lower.
Spears. These are leads that are developed from specific outbound sales.
Prioritize sales activities.  Ross said, "From the people that have closed, ask 'Where have we seen the best customers come in, with the least struggle?'  This exercise can give an idea of what is the ideal client.
Ross believes a fatal mistake is making sales people prospect.  "If you get leads, don't send them to a sales person.  Leads from webinars, words of mouth and SEO go only to the inbound team, like an account executive (or service team).
Sales development people should play the role of qualifiers.  On the other end of the spectrum are customer service and account management which are more like farmers.
Although most in the industry do not like to think of themselves as sales people, most organizations want to grow.  In other words, they are forced to have sales responsibilities, like it or not.  Hope this article provides some helpful advice to be able to take selling to the next level.
Mike Byrnes is a national speaker and owner of Byrnes Consulting, LLC. His firm provides consulting services to help advisors become even more successful. Need help with business planning, marketing strategy, business development, client service and management effectiveness? Read more at ByrnesConsulting.com and follow @ByrnesConsultin.
© 2013 Byrnes Consulting, LLC. All rights reserved.