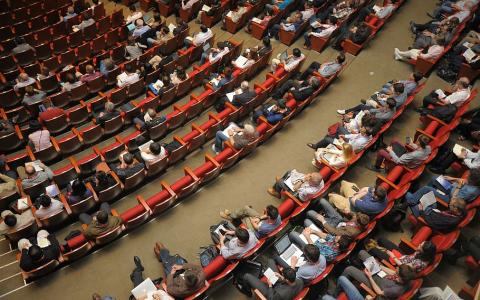 January 8, 2023
At Orion, we've always been pioneers for change. And there's no better time than right now to help advisors capture the forward momentum created by the events of the past two years.
That's the goal of Ascent 2023: Giving advisors the tools they need to lean into change and embrace innovation, disrupt the status quo and ultimately win for themselves and their clients.
WHEN: February 27 - March 2, 2023
WHERE: Orlando World Center Marriott

HOW: Registration ends January 31
PRE-CONFERENCE WORKSHOPS – Monday, Feb. 27th 1:00 - 4:15pm
Pre-Conference Workshop: Advanced Trading Enhancements and Capabilities
Let's talk trading! The Orion Trading and Product Teams have been hard at work to bring you advanced trading capabilities. Join us for an in-depth review of the latest Orion trading tools and enhancements.
Focus will be on:
· Cash Management, including systematics and billing
· Portfolio and Account Equivalents
· Portfolio Groups
Orion experts will deliver deep dive training and demonstrations to help you maximize your time and technology investments. Speak directly with the technical experts and see first-hand how these trading enhancements can improve your efficiency and performance.
Pre-Conference Workshop: Attracting High Net Worth Clients
Gain a deeper understanding of emerging opportunities existing for advisors to grow their business in​ the high-net-worth space, with a focus on what wealthy investors want from financial advisors,​ the challenges they face, and how you can best present solutions to meet their needs. We will share key insights around the latest services successful advisors are incorporating to grow their practices. 
In this workshop, you'll understand the importance of tax management in a holistic financial plan and how to maximize a client's after-tax return​; understand the customization of portfolios and the benefits of separately managed accounts; and understand how to leverage the right resources and technology to grow and scale your practice.
 Pre-Conference Workshop: Digital Marketing Deep Dive
Don't market harder, market smarter. The world of marketing technology is evolving at a fast pace. Don't get left behind. Learn about the latest tools and strategies to supercharge your prospecting and client engagement. Take a tour of Orion's new marketing technology capabilities and get expert tips on lead generation, campaign development and client communication. Get ready to put the power of timesaving MarTech automation and creative campaigns to work for you.
Pre-Conference Workshop: How the Right Compliance Tech Fuels Your Fiduciary Process
Simplify your life with Orion Compliance! BasisCode, an industry-leading compliance management fintech solution, is now Orion Compliance. With its mission to help advisors everywhere build audit-ready firms, the end-to-end compliance solution is a natural fit for Orion, where our vision is to power the advisor-client journey with an eye toward seamless fiduciary processes. 
Learn how Orion Compliance will immediately ease the struggles advisors face in building a robust compliance program. Plus, you'll get a sneak peek at future enhancements that will allow Orion Compliance users even greater control over client-focused compliance matters.
Pre-Conference Workshop: Maximizing the New Advisor Portal
Orion Portfolio Solutions' new and reimagined platform helps you facilitate your entire wealth management process right from one cohesive experience – helping you navigate each day with ease. Join our experts for an interactive workshop focused on a summary of key trading functions and answers to all your questions about placing buy/sell trade orders, performing Household-level rebalancing and trade order reviews, as well as, how to conduct model and sleeve maintenance, assigning new models and add or edit overlays.
Pre-Conference Workshop: Turn a Prospect into a Client within One Week with Risk Intelligence
Advisors today are facing tougher questions from prospects. With all the macro uncertainty, you're put on the spot to answer the big "what ifs" from your very first meeting. How do you effectively showcase your firm's value while also addressing broader economic concerns? In this workshop you'll learn how to 1) Gather data quickly, so you're armed with information for your initial discussion. 2) Present a personalized proposal that addresses each prospective client's concerns. 3) Develop a firm grasp of your prospect's current financial situation and risk appetite. 4) Spend more time sharing your firm's points of differentiation.
GENERAL SESSION CONTENT - Tuesday and Wednesday
Orion Conference Opening Remarks
Join CEO, Eric Clarke and his leadership team to hear how our suite of brand entities, Orion Advisor Tech, Orion Portfolio Solutions, Brinker Capital Investments, Redtail Technology, and TownSquare Capital create a complete integrated wealthtech offering that empowers firms to attract new clients seamlessly, connect goals more meaningfully to investment strategies and outcomes, and track progress toward each investor's unique definition of financial success.
Strategies for Recruiting, Engaging, and Retaining Diverse Talent
Identify what new leadership skills and competencies will be needed to achieve high performance, innovation, and inclusiveness.
The Buried Life
Keynote Speaker, Ben Nemtim demonstrates the power of helping your clients connect their big dreams and goals to their financial plan. Ben demonstrates his own inspirational experience about completing bucket list items in your life. Followed by a 60 min VIP meet/greet & book signing.
The Mind & the Market
Gain insight into the latest market activity, our economic outlook, and how to use behavioral investing tendencies to keep investors achieving their long-term financial goals.​
Are You Ignoring this Growth Secret? How to Increase Wallet Share for Your Clients
Wallet-share growth is a win-win for you and your clients. A current client who has a positive experience with your firm will be motivated to work more with you and help you win more clients. Learn about this undervalued growth strategy and how to identify client needs and align them with stickier products and services that spur growth for both you and your clients.
The Experience Economy
How Experience Delivery Can Save Your Practice. The only unique competitive advantage is the exceptional experience an advisor can create for his or her clients.
Digital Deception
Digital Deception merges interactive magic with the technology around us to create a unique stage presentation that forces audiences to re-examine what's possible in today's modern world. This interactive and mind-bending show is a collaboration between two of the country's most exciting practitioners of magic! They have been profiled on CNN Tech, performed for the Royal Family and The White House, and have been profiled by Forbes.
BREAKOUT SESSION CONTENT - Tuesday and Wednesday
Breakout Session: 5 Ways to Increase Client Portal Adoption
Over 65% of investors reported that they planned to leave their advisor if a tech-integrated experience would not be provided. To help address that need, you'll learn five ways our Client Portal can help you attract, engage, and delight your clients. You'll also get an exclusive look at new enhancements that are available in the award-winning Orion Client Portal to help provide a smoother financial management journey.
Breakout Session: How to Simplify Your Fee Billing to Increase Revenue
There are a lot of ways for advisory firms to collect fees from clients — but first, have you determined if you're calculating fees in the most optimal way for your firm's growth? Join us to see how Orion's end-to-end billing solution can eliminate accounting chaos, improve your client's experience, and ultimately increase revenue
Breakout Session: It's Time to Get Integrated: Identify and Fix Your Integration Issues
Find out just how well your tech stack is integrated. Orion's integration expert, Jeff Kliewer, will lead you through an internal assessment of your integration strengths and weaknesses, an exercise to map your integrations, and direction on how to implement your ideal tech stack.
Breakout Session: FINALLY: Fully Digital Account Opening in Under 5 Minutes
The account opening process has long been on the list of tedious yet crucial tasks to complete for an advisory firm. Utilizing Apex's digital API suite, Orion's new Automated Account Solution transforms the account opening process so you have the speed, efficiency, and flexibility you need to deliver a better client experience.
Breakout Session: Trading - Getting Started
Let's talk trading! The Orion Trading and Product Teams have been hard at work to bring you advanced trading capabilities. Join us for an in-depth review of the latest Orion trading tools and enhancements.
Learn how to:
Navigate Eclipse with ease
Streamline your trading with powerful Trade Tools (Tax Loss Harvesting, Option Trades & more)
Reduce Errors through best practices
Apps Introduced:
- Eclipse
Recommended Launch Track
Breakout Session: Reporting and Performance - Getting Started
Start creating dynamic and engaging reports your clients will WANT to see with Orion's Report Builder! Highlight your firm's unique value proposition and reinforce your brand with custom reports you build to your specifications.
Join this session and learn how to:
Save time and effort through best practices across Reporting and Performance
Increase clarity and consistency for your team and clients when you set performance and reporting rules that support your business model
Confidently explain a performance return with the deep-dive information available to you in the Performance Viewer
Apps Introduced:
- Report Builder (RB3)
- The Reporting App and Report Settings
- Performance Viewer
Recommended Launch Track
Breakout Session: Fee Billing - Getting Started
Streamline your billing process and run bills with confidence. Calculate, collect, and post your advisory fees quickly, so you get paid faster!
Join this session to learn more about:
Billing workflows and best practices
Important billing audits and tools
Quarter end timeline recommendations
Apps Introduced:
- Billing Audit
- Bill Generator
- Post Payments
- Payout Dashboard
Recommended Launch Track
Breakout Session: Enhancing the Client Experience through Planning, Portal and Productivity
Orion Planning and the Client Portal is your one stop shop to connect with your clients, share documents and news, collaborate via online interaction, and build a financial plan that will best suit your client and their specific wants and needs.
Join this session and learn how to:
Engage with digital-focused and on-the-go clients through the mobile app
Communicate and expand your value proposition by leveraging client portal tools including Planning and Behavioral Finance
Stand out from the crowd by configuring the client experience to align with your brand
Apps Introduced
- Client Portal
- Orion Planning
Recommended Launch Track
Breakout Session: Integrations - Getting Started
Eliminate duplicate work and increase productivity for your team with Integrations.
Join this session and learn how to:
Identify the most impactful integrations for your business
Efficiently & effectively launch integrations that engage and empower your team
Maximize your integration benefits with configurations
Apps Introduced:
- Integrations
Recommended Launch Track
Breakout Session: Orion Set Up and Maintenance
Start off on the right foot with Orion tools that help you setup your database and control user access!
Join this session and learn how to:
Store and audit vital information such as billing options, custodians, account types, representatives, and much more.
Control access with system logins for your team and clients.
Put it all together with a complete demonstration of creating a representative-level user from start to finish.
Apps Introduced:
- Firm Profile
- Manage Users
Recommended Launch Track
Breakout Session: Data - Custodians, Cost Basis, and Market Data
Data is only as good as it is accurate.
Save time and money when you stay on top of your data with these apps.
Join this session and learn how to:
Quickly review data status and spot items that need your attention
Streamline security classification with automation
Locate gaps in cost basis data
Apps Introduced:
- Reconciliation Status
- Products & Prices
- Tax Center 
Recommended Launch Track
Breakout Session: Best Practices to Elevate the Client Experience
Every day your clients are making requests, and how well you satisfy those requests plays a big part in their perception of their overall experience. Join us to learn how you can best keep up with ever evolving expectations of your clients by maximizing your technology and executing on your competitive strategy.
Breakout Session: Why Didn't I Think of That?! Great Ideas from High-Growth Firms
We're bringing you a panel of some of the fastest growing Advisors in the business to share insights into how they scaled their firm and the key decisions they had to make to along the way in order to exceed growth.
Breakout Session: Retain Top Talent: How to Cultivate Open Conversations at Work
Leaders committed to DE&I initiatives and seeking high levels of employee engagement, morale, and performance know that open communication is crucial to their success. Join Dr. Shirley Davis as she discusses steps you can take to create space for more open conversations at work, including how to navigate taboo topics, how to promote inclusivity and encourage diversity of thought, and ultimately build a company culture that attracts and retains talent.
Breakout Session: What OCIO Can Mean for Your Clients
High-net-worth investors overwhelmingly believe that advisors who outsource their investing and other core functions (such as trading and other operational duties) to third-party experts have more time to understand and deliver on their particular needs. Join us to hear how Orion's OCIO high-touch services can help you reclaim valuable time, provide personalized portfolios, tax optimization, and better outcomes to your clients.
Breakout Session: How to Win New Business with Custom Indexing
The term direct or custom indexing might not mean much to clients but hearing about a tax-effective, personalized portfolio that meets their specific investment and values-based criteria does. Join us to learn how you can best present the benefits of Orion's Custom Indexing solution to clients in a way that will resonate with them and continue to demonstrate your value as an advisor.
Breakout Session: The Orion Custom Indexing Experience
To help you deliver a customized investing experience at scale, we are disrupting what you know about direct indexing and empowering you to provide clients with the personalization that they crave. Join Andy Rosenberger, CFA, Head of Custom Indexing, to see how Orion's Custom Indexing can empower you to easily bring proactive tax management to every client through cost-effective and customized portfolios at the touch of a button. Armed with the right tech and outsourced support, you'll learn how you can: gain valuable time back in your day, deliver personalization at scale, and add new revenue to your repertoire.
Breakout Session: Expert Panel: How Outsourcing Scaled My Business
Hear from high-growth advisory firms who have embraced outsourcing CIO functions like trading, custom indexing, reporting, research and more. You'll learn how outsourcing can help you get back to what you do best - growing your client base and taking your practice to new heights.
Breakout Session: Break into the High-Net-Worth Space
How can you attract and serve high net worth clients? By partnering with Brinker Capital Wealth Advisory! Join us to learn about this tailored investment experience and how we can provide you with the tools needed to offer a high-touch service for individual and institutional investors with more than $1 million of investable assets.
Breakout Session: Data is Your "Frenemy": Learn to Love It
Data can be your best and worst friend but will always be the foundation of your business. Join us to learn how you can quickly build new data connections, the best way to outsource data management, and the latest data management hacks to streamline your workflow. 
Breakout Session: Data Sharing 101: What's All the Redshift Hype About?
In this introductory session to Amazon Redshift, join a panel of Orion advisors to learn how you can use real time data sharing to streamline your operations. 
Breakout Session: Break up with TOM, and Fall in Love with Eclipse
Say goodbye to your basic Trade Order Management and see how Eclipse can help your firm become more efficient and sophisticated with trading. 
Breakout Session: What's Your Winning Tech Combination?
Eclipse has been integrated with several new tools in the Orion tech stack. See how these integrations help save you time and give your firm a competitive edge.
Breakout Session: The Hidden Gems of Trading and New Integrations
Learn some of the best-loved tips and tricks from Eclipse super-users.
Breakout Session: The Duo of the Decade: Psychology and Financial Planning
You don't have to be a psychologist to infuse behavioral finance into your planning - it's already built into our tech and ready for you to use. Join Dr. Daniel Crosby, Chief Behavioral Officer, as he introduces you to three BeFi infused tools - the 3D RTQ, Protect, Live, Dream, and BeFi20 and shows you the best way to use them to increase client engagement.
Breakout Session: BeFi20
Today's investors expect more than a transactional approach; they want a relationship. To support the changing role of the modern financial advisor, Orion recently launched BeFi20, a leading-edge behavioral finance tool developed by Dr. Daniel Crosby and designed to help advisors strengthen client relationships, differentiate themselves, and grow their firms. This financial personality assessment gets at the heart of a client's financial identity to help advisors understand their clients like never before. Join us to see BeFi20 in action!
Breakout Session: The Science of Influence
This presentation explores the skills and knowledge required to persuade clients to take your advice, by implementing the psychology of influence.
Breakout Session: The Power of Storytelling
Cognitive Science demonstrates that storytelling is crucial to the way we structure our lives, relate to others, general brain health, and even the way we perceive reality. This presentation takes an interdisciplinary approach to storytelling, so you can learn the science and the skills to strengthen your client relationships and communications.
Breakout Session: The Science of Investor Decision Making.
By the end of this presentation, you will gain a deeper understanding of the intersection between psychology and finance, which will illuminate why investors make the decisions they do. You'll walk away knowing how to better serve your clients as they navigate investment decisions.
Learning Objectives:
-Develop an understanding of behavioral finance and investor decision-making
-Cultivate the skills and techniques to positively influence client decisions
-Learn how to access the tools, solutions, and resources available to you and your clients
Breakout Session: Game-Changing Technology to Reduce Risk + Pressure for CCOs
Learn how Orion Compliance's new groundbreaking technology can help you work smarter while  reducing risk and daily pressures. In this session, we'll examine the areas of compliance that are most difficult to manage, particularly highly-manual processes like mutual fund share class fee monitoring and  explore how Orion's new breakthrough technology can automate common, manual pain points for CCOs.
Breakout Session: Audit-Ready: How to be Prepared for a Regulatory Inquiry
The firms that proactively prepare for a document request or regulatory inquiry are far more likely to emerge from the experience unscathed. In this session, you will hear from a panel of Compliance Consultants who recently led clients through effective audits and how Orion Compliance's technology solutions can help you prepare for an audit and reduce regulatory risks.
Breakout Session: Client Oversight + The External Levers Affecting Your Compliance
During this session, we will show you how Client Oversight, the new tool designed to help RIA manage client-related compliance, can be customized to meet your specific needs to ensure you are getting alerts about the risks that are most important to your firm. Hear from a user of Client Oversight, as they discuss  how it's helping them easily stay on top of processes that were previously manual and onerous.
Breakout Session: Expert Panel: The Power of CRM and Marketing Automation in Prospecting
There's a wealth of knowledge within your CRM, but believe it or not, most advisors don't know how to leverage it. Join our expert panel as they discuss how to maximize the power of your CRM data from marketing and prospecting, all the way to client delight and retention.
Breakout Session: Customer Experience Isn't One Big Thing. It's One Thousand Little Things
The sheer number of choices available in terms of what FinTech to use to support your business can sometimes result in analysis paralysis, leaving you in limbo until you make a decision. Committing to a cohesive, tech-driven experience that amplifies the human touch that you so diligently cultivate can help you overcome this common advisor challenge. And, when you take advantage of Orion's most-in-one platform built around a CRM hub, the solutions in your tech stack that enable you to prospect, plan, invest, and achieve will put you on firm footing to do those one thousand little things right.
Breakout Session: Meet Your Virtual Marketer: How to Build Personas & Level Up Your Marketing Game with Redtail Campaigns
If trying to attract new clients is one of your biggest pain points, it's time to meet your new virtual marketer — introducing Redtail Campaigns, the industry's first
CRM-native marketing suite. Join Jake Leise, Director, Orion Prospect, as he shares a full walk-through of this powerful tool in connection with Redtail CRM, including how to build your client personas and customized campaigns with best-in-class, ready-made content designed to save you time and convert prospects into clients. 
Breakout Session: Meeting Your Clients Where They Live with Redtail Speak
Whether you are trying to reach out to clients via their preferred communication channels or engage them via hyper-personalized marketing messages based on their unique circumstances, Redtail has a number of tools at your disposal to keep you in sync with your clients' needs - all in a compliant way.
Breakout Session: Improve Your Model Management Leveraging Risk Intelligence
Learn how to leverage the Risk Intelligence platform to build, manage and even optimize your models and see first hand how it integrates with Eclipse.
Breakout Session: Managing Portfolios, Relationships and Expectations of High Net Worth Clients
Learn the unique considerations for stress testing, risk analytics, and client conversations using OCIO & Risk Intelligence
Breakout Session: KPIs of Running a Successful Advisory Business
Mark, Measure, Monitor, Master. Business growth is a goal for every advisory practice, but how you quantify that growth begins with a true examination of where you stand. Benchmarking your business's Key Performance Indicators is the first step, but which data points do you utilize to measure your success or areas do you explore for growth? How do you gather this vital business intelligence? In this presentation, we dig deep and reveal:
-Which indicators you should focus on to measure success in your practice.
-How to discover your Peer Group and Target Group metrics.
-Balancing hard and soft KPIs; measuring the happiness and success of your team and how that relates to the monetary performance of your firm.
-The battle for talent during the Great Resignation.
-Plus watch a live comparison of industry benchmarking on an actual RIA.
Breakout Session: Expert Panel: How to Embark on a Successful M&A Strategy
According to Harvard Business Review, roughly 70%-90% of acquisitions fail. But success is not out of reach for this path for your firm's future growth. Join our expert panel of firms who have completed successful M&A strategies and hear their unique perspectives on how to avoid missteps, provide proper oversight, and identify clear value for all parties to make for a smooth and profitable transition. 
Breakout Session: Integration Trifecta: Prospect Like a Pro Leveraging Redtail, Risk Intelligence, and Planning
Learn how leveraging 3 best-in-breed experiences can lead to better opportunity management and conversions.
Breakout Session: Expert Panel: The Most Popular Portfolio Recipes
Join Orion's Chief Investment Strategist, Rusty Vanneman, CFA, CMT,  to review the most popular customized model portfolios to satisfy your clients' unique needs.
Breakout Session: The Power of Discretion
You act on behalf of your clients but who acts on your behalf? Let us take on the risk and investment due diligence. Join Brian Storey, CFA, the new Head of Discretionary Portfolios, and his team to learn how partnering with Brinker Capital Investments can help you gain valuable time back in your day and hear the latest insight on the Destinations portfolios current positing and performance.
Breakout Session: Live Q&A: How to Address the Current Market Environment with Clients
This is your opportunity to bring your concerns to our experts for an interactive Q&A session to help you lead better client conversations in an ever-changing market environment. Join Tim Holland, CFA, Chief Investment Officer, and Thomas K. R. Wilson, CFA, SVP, Head of Wealth Advisory, to gain insight into the latest market activity, discuss what 2023 could hold, and how you can keep your clients focused on their long-term goals.
Retaining Clients through Difficult Life Transitions
Transitions in the lives of clients, especially in the case of widowhood or divorce, can present a unique challenge for financial professionals.  This program shows financial professionals how to retain and grow their business with female clients facing difficult life transitions, as well as how to create better rapport and have a meaningful dialogue with clients during stressful time.  The program also covers tactical retirement and tax planning strategies related to these specific situations.
Sponsored and presented by Janus Henderson
High Government Debt: Your Clients, Your Practice
Global private and government debt are at unprecedented levels.  At over 350% of GDP, this debt presents unique challenges that are not likely to be addressed in by conventional portfolio construction.  Phil Toews looks at the broad history of global sovereign debt and the outcomes both to economies and currencies.  It then presents pragmatic approaches to build in contingencies using multi-strategy portfolios. Topics covered:
-Is there a limit?  Government spending and the prospect of hyper-inflation – A global history
-Implications of high debt on financial crises and growth
-The three pathways back to reasonable debt levels
-Building in contingencies for inflation and high debt on Multi-Strategy Platforms
This presentation qualifies for 1 CE.
Sponsored and presented by Toews Asset Management
Are You Ready to Serve the Next Generation of Investors?
Learn how the next generations can help your firm grow and what you can do to win their business. We will share how firm's should rethink their approach to attracting talent, ways to advance inclusion in the workplace and redefine talent development to ensure they are "working at the top of their license".
Sponsored and presented by Fidelity Investments
Watching the Public Policy Horizon
Join us as we take a look at the evolving public policy landscape impacting financial advisors and their clients, including legislative, SEC, and FINRA changes, NAIC's "best interest" rule for annuity recommendations, and the U.S. Department of Labor's Prohibited Transaction Exemption 2020-02.  This presentation qualifies for CFP Board CE credit.
Sponsored and presented by Sierra Investment Management
Great Alone, but Better Together!
In many aspects of life, we prudently combine great ingredients to come up with fantastic results. However, too many advisors let dogma take control when it comes to portfolio construction. Learn about how Potomac manages money by applying the "Great Alone, but Better Together" concept across our market indicators. Additionally, we will cover how financial advisors can apply this same concept to combining investment strategists and building optimal portfolios.
Sponsored and presented by Potomac Fund Management