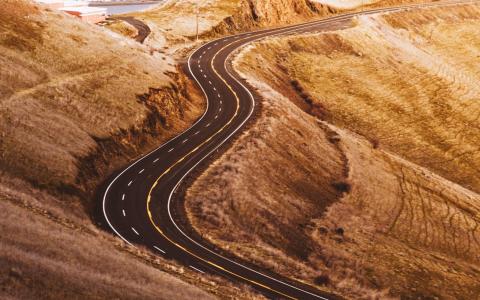 July 24, 2010
Christmas comes early this year for 745 thrift institutions. They can continue to operate in all 50 states under new Dodd-Frank bank rules. Experts see existing OTS charters as "quite valuable" as new thrift charters are now extinct.
President Obama signed sweeping changes to  federal financial regulation this week, signaling perhaps the Democrats' last major legislative victory before the midterm elections in November.
After over a year of bickering about everything from toasters to options trading, the financial reform bill is now a reality and the 20-year-old Office of Thrift Supervision's days are numbered.
Starting next summer, the OTS will fold into the Office of the Comptroller of the Currency, which will take over supervision of about 745 thrift-structured lenders, trust companies and other institutions. Click here to request an Excel listing of all 745 OTS thrift institutions.
But, what won't be folding anywhere are the existing powers thrifts have to operate in all 50 states.  They will, however, have to comply with new, more stringent capital rules regarding problem loans.
According to the OTS and the new rules,  no new national thrift charters will be issued anymore.
"We are changing regulators but still have a valid thrift charter," explains Art Sims, president of Davidson Trust, which got an OTS charter in 2000. "That is not going away."
With a year to consider their options, holders of national thrift charters are mulling their next moves carefully, Sims says. Some are considering asking the OCC to convert them into banks, but Davidson at least will probably stay right where it is.
No reason to change?
As Sims points out, these institutions went down the thrift route in the first place because the distinct advantages that operating model offered outweighed the downside.
Everyone I talked to while putting this story together told me that the OTS unified holding company rules made it easier to branch out. As long as you didn't break any state statutes, all you really needed was a national thrift charter and you could set up remote offices instantaneously.
"It was a distinct advantage," says Scott Walshaw, regulatory advisor of Advisors Institutional Services. "Presuming the regulatory provisions those charters are operating under right now are grandfathered, it will continue to be an advantage."
One reason Davidson Trust went with the OTS when it was picking a charter was because the thrift system let it operate under the same rules wherever it chose to do business.
That uniformity has saved endless headaches as the company serves the customers of its corporate parent, the Davidson Companies, which does business in 15 states beyond its native Montana.
If anything, people who have worked with both OTS and OCC charters say that the national thrift charter is now not only an endangered species but a hot commodity.
"The people who are holding those federal charters will have a distinct valuable asset," Walshaw says.
State charters are in play
Other OTS-chartered trust companies are weighing their choice as well.
One source close to an OTS trust bank--talking on condition of confidentiality--tells me that the institution started making plans to move to a state trust charter back in June in order to avoid having to deal with the overhaul.
For industry giants that, like Northern Trust, already have both thrift and banking charters, there is no reason to switch. If anything, having one less regulator to deal with simply streamlines the compliance process.
More locally focused players may find the idea of dealing with the OCC a little daunting, especially if rumors that the bank regulators are going to get stricter on thrifts come true.
Right or wrong, the OTS had a reputation for being a bit more lenient with reserves and the way it priced non-performing assets.
Since the old savings & loans had most of their portfolios tied up in real estate, a more flexible regulatory model made sense—at least in theory. But a lot of today's thrift-chartered lenders are carrying a lot of bad debt on their books that might have passed OTS muster but not the OCC.
These lenders may be looking at converting to a state charter. In the new environment, the FDIC will still regulate state thrifts and the various state watchdogs will supervise trust companies.
Scott Walshaw wouldn't be surprised if state thrift charters make a comeback as both new and established lenders opt for local regulation. For trust companies, of course, leverage and non-performing loans are both non-issues.
A nationally chartered trust company would probably find moving to state regulation to be more of a step backward than just going across to the OCC, Art Sims believes.
"A state charter can entail more effort and more cost to keep up with the state regulator, much less rethink what a change would mean for every location where you do business," he explains. "It is less likely that people who have already committed to a national charter are going to want to go back to a state charter."
When the rubber hits the road
As anyone who deals with regulators knows, all of this is still largely hypothetical.
OTS spokeswoman Janet Frank was able to point The Trust Advisor readers to the two sections of the 2,300-page Dodd-Frank rules that affect trust companies (here and here), but she admits that as yet nothing is set in stone.
"So much is up in the air right now and there are so many moving parts," she says. "Guidance will be coming out as appropriate to tell our trust companies how the transfer will work, but I don't know how or when that guidance will move."
While the OTS is currently scheduled to disappear next July, Congress has the option to extend its life another six months if the transition bogs down. This means that an institution may not even deal with the OCC until 2012 at the earliest.
By that point, the OCC, OTS and the Federal Reserve should have had plenty of time to sit down and come up with a system for affected trust companies to follow.
"Naturally, I would hope they do it soon in order to eliminate uncertainty and give people time to rethink their business plan," Scott Walshaw says. "But it could take two years for the dust to settle, and in the meantime it's anybody's guess."
Scott Martin, contributing editor, The Trust Advisor Blog. Steven Maimes contributed to the research and the editing.
Rate this story, click here.