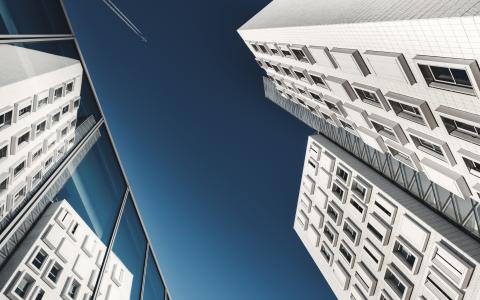 December 1, 2013
Three years after the star sued Sam Levin for $20 million worth of alleged incompetence, the high-powered entertainment manager is back in the game.
[caption id="attachment_10159" align="alignright" width="336"] The nightmare client: your career can survive.[/caption]
When we heard that the accountant Nic Cage blames for losing his fortune had joined one of the highest-profile accounting firms on the West Coast, it took a few minutes to get over the shock.
But all the accusations were dismissed and the firm seems eager to get on with the future, so maybe Sam Levin's career has a second act ahead – and if so, slightly less elite advisors can pick up the cues.
Any landing you can walk away from…
Few would argue that Nic Cage is an ideal client. He had the Hollywood millions to look like a marquee addition to any book, but there's no evidence that he had the discipline to actually follow professional advice.
Levin swore repeatedly that he told the star to stop spending on everything from rare comic books to entire Caribbean islands or else he'd end up deep in debt when the roles stopped coming in.
By 2006, Cage was getting tired of working back-to-back B movies and the cash did indeed stop flowing quite so fast.
Coincidentally, that's when Cage's unpaid IRS bills spiraled out of control. Shortly after that, he slapped Levin with a $20 million lawsuit for not only failing to pay the taxes but pushing him on a "speculative and risky" real estate buying binge.
The fight dragged on for years but at the end of the day, Levin got the claims dismissed but had to relinquish $129,000 in unpaid tax prep fees. And because he did nothing wrong as far as the court was concerned, he gets to relaunch his career.
As of a month ago, he's now a star member of the entertainment practice at Los Angeles accounting firm RBZ, with a mandate to prospect "actors, writers, directors and producers" as well as more traditional high-net-worth types.
RBZ is proud to have him, which means that at least in Hollywood circles, the stink of being the guy who failed to save Nic Cage from himself has dissipated.
It took three years and more than a little brazen determination, but he's back in the game and the people he's spent decades courting and serving are evidently ready to work with him again.
As long as you actually did your job and can show the regulators or the court, even the worst client experience is survivable.
When push comes to shove, fire the client
Of course, proving to the court that Nic Cage deliberately disobeyed your best advice requires careful and accurate records – not to mention actually serving the problem client to the best of your ability.
If the arguing becomes so onerous that you can't do your job, firing the client is probably going to be preferable to losing a massive breach of contract suit when things go wrong.
And the longer you keep a true nightmare client on your books, the more likely it is that things will go wrong sooner or later.
The client goes against advice. Best risk management practice fails in the face of persistent sabotage. Unless the advisor gets complete discretionary power to run everything independently, the advisor gets blamed.
If you don't fight the tape or the Fed, you don't fight that principle either. Levin was ready to fight back when Cage found out he owed $14 million in tax, endless millions on his mortgaged mansions and even unpaid accountant bills.
So professional relationships fail. If they fail spectacularly enough, it can be a career-ending experience. But if they don't, life goes on and you can prospect again with credentials and reputation more or less intact.
After all, the nightmare client is probably a less-than-perfect friend, colleague, spouse. He probably has a reputation of his own for picking fights, pitching tantrums, making eccentric and irrational decisions that fly in the face of logic.
His friends, colleagues and ex-wives are probably not going to go out of their way to blame the advisor for his disasters. And that means there's a good chance even a "disgraced" accountant can hunt big Hollywood accounts that know full well Cage's only problem was himself.
Fire or be fired, you stay in the client's social circles, which is what counts.
"No comment"
And once the relationship is over, it's over. Sam Levin is definitely not marketing himself as that guy who tried to talk sense to Nic Cage.
He and RBZ aren't talking about it at all. That's the smart lesson to learn here: the past is the past, and unless it's worth bragging about, you let it go.
Remember, the best thing anyone who's been falsely accused can ask for is a clean slate and a chance to get on with business.
You can make rules and put systems in place to ensure that the problem doesn't recur – for example, Levin is probably reviewing his new clients at least as carefully as they review him to make sure they'll actually pay attention.
But that's a matter of learning from your mistakes, not dwelling on them forever.
Learn from the nightmare client, make sure the next one will run on a shorter leash and then get back out there and back on with your career.
Scott Martin, senior editor, The Trust Advisor