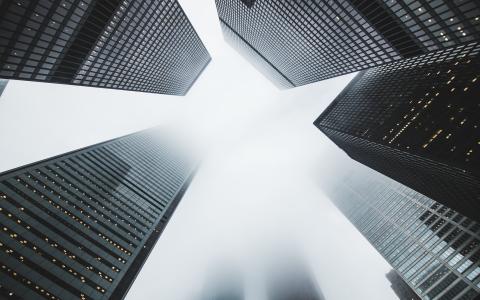 July 24, 2013
One-stop business evaluation tool promises to provide a competitive edge for advisors looking to stand out in prospects' eyes. Are support services for rich entrepreneurs the wave of the future?
Even in the rarefied world of advisor-friendly trust companies, Summit Trust has always distinguished itself through its efforts to help the advisors it works with differentiate themselves in the eyes of wealthy prospective clients.
Summit made its name on its willingness to create "virtual trust companies" for affiliates that incorporate philanthropic tools, collective investment vehicles and private-label estate planning capabilities.
The advisors get to set themselves up as trust recommendation points and share the recurring revenue.
But the company's latest initiative builds that cooperative development philosophy out toward the clients themselves by injecting the advisor into the businesses that drive so much retail investor wealth.
The newly launched Business Valuator gives advisors a way to determine the value of a family enterprise and incorporate it into larger discussions of net worth, leverage and diversification.
That's potentially a game changer. Having a better sense of what the business is worth helps turn it into a concrete asset that can be brought into financial planning discussions and open up questions of succession, risk management, estate planning and even cash flow.
Giving your clients work/life balance
After all, the business is famously the biggest single chunk of many high-net-worth families' net worth, as well as the biggest income stream and source of potential liability.
But until it sells to fund retirement or moves into trust to pass on to the next generation, most of those families have no idea how much the business is actually worth.
Neither do their advisors, which is a problem when it comes to figuring out what to do with the more conventional investable assets. Is the portfolio just the froth on top of a client's real non-negotiable wealth? Are there diversification or liquidity issues?
Summit's Business Valuator, powered by a company called BizEquity, makes it possible to answer these questions.
The tool runs a full battery of valuation algorithms – gross revenue and earnings multipliers, equipment replacement cost, even custom industry-specific numbers – to derive a rule-of-thumb number for just about any business.
Once you know that number, you can plug it into your client calculations or simply print out the report as a handout that demonstrates how your own value proposition keeps getting better.
And naturally, running the tool for clients has the potential to become a separate revenue stream for advisors in its own right.
As Summit's marketing materials point out, it generally costs about $8,000 to have outside consultants calculate what a private business is worth.
Still, you don't need to bill that much or even charge anything at all for the service. Unlimited access to the tool costs $365 a year, so an advisor can use this as a loss leader to bring the prospects in the door and then fold the cost into your own marketing overhead.
The big handover is coming
You can even try it out with your own practice and see how much retirement equity you've built up in the business.
Summit estimates that 7.7 million businesses need to change hands over the next 10 years.
For the notoriously 50-something advisory industry, the amount of generational change coming is probably going to be especially acute.
Those who want to retire some day will need to sell the business. Selling for a good price means taking the time today to build a business that someone will want to buy.
Running regular business valuations for your own clients at a reasonable fixed fee helps to boost your own recurring revenue – you don't even have to be around to run the numbers, so it's true equity to a potential buyer.
Meanwhile, your clients can watch their own business decisions enhance or subtract from the value of their most valuable asset.
If you weigh in on why a seemingly successful DVD rental operation is worth a lot less now than it was five years ago, you're on the road to being able to market yourself as a business consultant.
As Summit points out in the ads announcing the Business Valuator, simply answering the question of what the business is worth raises your value in a client or prospect's eyes.
Opening up new funding strategies, warning about insurance gaps and paving the way to a profitable exit all strengthen your competitive proposition even more.
As an "alternative" asset, the client-owned business has traditionally been hard to work with for advisors and trust companies alike.
Bryn Mawr Trust is also on the BizEquity platform but has yet to advertise it quite so aggressively to the advisor community.
And I'm sure other trust companies have thought about sharing their in-house expertise with "white envelope" asset management with the advisors they work with.
For now, though, this seems to be a truly unique proposition. Check out Summit's site for more details. (Scroll over "Professional Advisors" to get to the Business Valuator pages.)