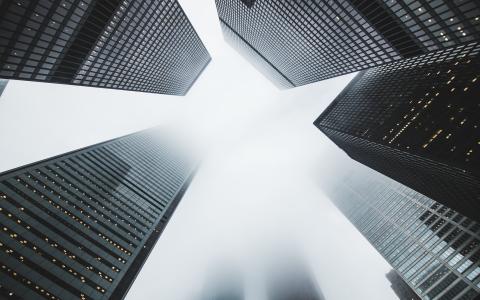 September 9, 2016
Now that new DOL rules on fiduciary responsibility that apply ERISA-like standards to advisors managing individual retirement accounts are on the Congressional record, the industry is facing a paradigm shift.
Unless foes of the new regulations speak up soon, by this time next year the IRA market will look very different. The key changes include:
A higher fiduciary standard: Brokers will have to make sure that all recommendations are in their clients' best interests. This is a higher standard than before, when they only had to ensure that the investments they suggested were suitable. The rule applies whenever advisors are paid for their counsel via any direct or indirect compensation, including commissions and 12B-1 fees.   
A spotlight on variable compensation: The new regulations also make it very challenging to provide advice if compensation is variable. While this part of the rule doesn't eliminate commission-based and 12B-1 fee investment products from individual retirement accounts outright, the cognitive gap between "best interest" and high upfront charges will broaden. Many advisors may find it more cost-effective to push this business into management-fee-based compensation models simply to reduce their litigation risk.
Best interest contract exemptions: Another provision gives brokers an option for continuing to serve existing clients as they have in the past, with commission-based product. To do so, they will have to get the clients to sign a Best Interest Contract Exemption, a legal document that makes the brokers' conflict of interest explicit and demonstrates that the client knows about it — whether it's selling a commission-producing product, using a proprietary manager or anything else.
Existing accounts are grandfathered, so the new rules will cast their deepest shadow on how individual accounts are prospected and managed going forward, but they won't immediately affect brokers' existing books of business. However, the grace period only applies until the broker makes a change or otherwise advises the client on those accounts. At that point, brokers will have to either transition the account to a more fiduciary-friendly model or get a best interest contract exemption, but in any event, opportunities to churn the account to generate fees are effectively frozen.
Adapting to a new environment
The new rules will accelerate a shift from commission broker-based business to advisory fee-based business. This is a significant hurdle, naturally, for brokers who have traditionally focused on commissioned products, yet it also represents an opportunity to begin to incorporate fee-based investment advice into their practices.
At Envestnet, we are already seeing this transition, as broker-dealers begin to add, or consolidate, fee-based platforms to serve their advisors. New fee-based solutions have also been developed in partnership with large, well-established mutual fund firms or ETF manufacturers that advisors know and trust. As a result, more and more advisors that have never considered a fee-based structure are now either seeking new fee-based business or moving legacy accounts into a fee-based structure, based on the new regulations.
The good news is that the transition does not have to be overly disruptive. Envestnet's platform, for instance, offers most strategies, managers and funds in institutional share classes, so brokers don't have to shift clients' investment strategies when they move to an advisory or fee-based solution. Most advisors will find that there is some front-end work in educating themselves and their staff about how to process and administer fee-based accounts, but with support from their platform provider, this is not usually too difficult.
The fee-based platform also won't affect the way that most advisors manage portfolios for clients. As with commission-based business, there are really two approaches:
For hands-on, investment-focused advisors, an advisor directed program makes sense. Here the advisor takes responsibility for asset allocation, investment selection, rebalancing and all other aspects of portfolio management. The platform provider simply makes a menu of investment vehicles available. The advisor does the rest.   
For advisors who prefer to partner with a third-party portfolio manager, fund strategist portfolios may be more appropriate. Here you have a professional strategist create the asset allocation, select manager, and implement portfolios using mutual funds, ETFs or a combination of the two.
Using fee-based solutions to retain or win business
A shift to a fee-based model can even help advisors win and retain business from clients they couldn't serve before. For instance, think about younger clients with small account balances, the kind of accounts that advisors, in the past, might have had to turn away due to the required investment minimum threshold.
Envestnet offers a fee-based digital advice solution called Advisor Now to service these smaller clients. Through this proposal generation and portfolio accounting platform, Advisor Now automates trading, rebalancing, and tax optimization giving smaller accounts the same level of service they'd get from a managed account.  Moreover, it establishes a consultative relationship between advisors and their clients that opens the door to other opportunities. As clients get older and accumulate assets, advisors are well positioned to offer other necessary services like insurance and wealth and estate planning.
A new regulatory environment brings new opportunities
At Envestnet, we have long believed that a fee-based advisory relationship is better for both advisors and their clients, because it aligns interests with clients and generates a predictable, recurring stream of revenue that grows over time. The new DOL rules reinforce a trend that has been in place for some time, giving advisors another strong push towards a business model that can work for them.
About Envestnet
Envestnet, Inc. (NYSE: ENV) is a leading provider of unified wealth management technology and services to investment advisors. Our open-architecture platforms unify and fortify the wealth management process, delivering unparalleled flexibility, accuracy, performance, and value. Envestnet solutions enable the transformation of wealth management into a transparent, independent, objective, and fully-aligned standard of care, and empower advisors to deliver better outcomes.
Envestnet's Advisor Suite® software empowers financial advisors to better manage client outcomes and strengthen their practices. Envestnet provides institutional-quality research and advanced portfolio solutions through our Portfolio Management Consultants group, Envestnet | PMC®. Envestnet | Tamarac provides leading rebalancing, reporting, and practice management software.
Envestnet | Yodlee is a leading data aggregation and data analytics platform powering dynamic, cloud-based innovation for digital financial services. More than 950 companies, including 12 of the 20 largest U.S. banks and hundreds of Internet services companies, subscribe to the Envestnet | Yodlee platform to power personalized financial apps and services for millions of consumers. Envestnet | Yodlee solutions help transform the speed and delivery of financial innovation, improve digital customer experiences, and drive better outcomes for our clients and their customers.
For more information on Envestnet, please visit www.envestnet.com and follow @ENVintel.