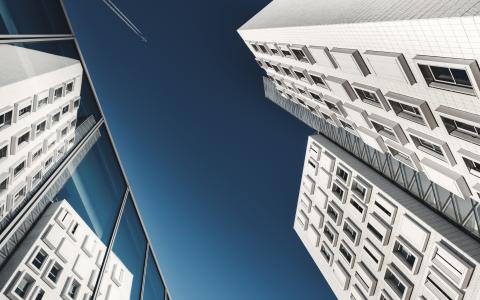 February 6, 2017
First Definitive Guide on Personal Finance for Cross-Border Professionals and Their Families Examines Taxes, Investing, Real Estate and Retirement
During this time of unprecedented global mobility, Andrew Fisher, President and Chief Investment Officer of Worldview Wealth Advisors, today has released a book, The Cross-Border Family Wealth Guide, published by Wiley.
Tackling the unique financial, legal and regulatory challenges faced by global families, this first-of-its-kind book offers indispensable advice for American citizens and legal residents working and living around the world, and foreign citizens working in the United States. This book will also be extremely valuable to the financial advisors serving this community.
Fisher navigates international wealth management more thoroughly in his book than any has before it. To this end, it is organized into six parts.
The first chapter contains a broad discussion of financial challenges of a cross-border life. The second details how a global family can build their net worth.
In the third chapter, Fisher offers a global perspective on 401(k)s, IRAs, and other retirement savings and investment vehicles. The fourth discusses buying, owning, and selling real estate across borders.
The fifth is a comprehensive primer on cross-border taxation, both in the U.S. and abroad. Finally, the last section discusses retirement planning through a global lens.
Fisher remarked, "To our knowledge, the information presented in the guide has never before been collected in one place, which means that as an internationally-oriented person, you now have a substantial opportunity before you."
He continued, "The community of cross-border people with a connection to the United States—like cross-border people throughout the world—is growing very rapidly. Ultimately, if you are able—with or without the assistance of a competent and caring financial advisor—to benefit from even one of the hundreds of topics or pieces of advice given in this book, you will have done yourself and your family a great service."
As Fisher explains, there are three unique challenges faced by cross-border professionals with a connection to the U.S.:
· Lack of Uniformity – The asymmetric nature of tax regimes and reach; that is, U.S. federal tax law reaches much farther than the tax laws of almost any other country
· Complexity – The intricacy of U.S. and foreign laws and regulations
· Scarcity of Resources – Lack of sufficient help and information, especially for those who are not very wealthy
There is a large and growing demographic of cross-border professionals who have a financial connection to the U.S., including international citizens living in the U.S., Americans abroad, and foreign citizens overseas with assets stateside.
Their common ground is having uniquely complicated financial affairs and a lack of experts to turn to for advice.
In his book, Fisher takes a deep dive into the most common areas of confusion. What emerges is, quite simply, the most thorough guide to cross-border financial planning ever written.
"Andrew Fisher's Cross-Border Family Wealth Guide comes to the rescue of those many (perhaps 30 to 40 million [global citizens] around the world, with 20 to 25 million of them in the United States) who may not even realize that they need to grapple with tax, financial, and investment requirements that are extremely complex," stated Tim Kochis, notable author, financial planner, and former CEO of Aspiriant. "Fisher shares decades of experience of practical solutions."
Andrew Fisher is the President and Founder of Worldview Wealth Advisors, an independent wealth management firm advising globally oriented families—both Americans living abroad and foreign citizens living in the U.S.
In addition to leading the investment team, Fisher serves as senior client advisor. In this role, he assists families with their complex, multinational affairs, seeking to optimize wealth, which is often located in multiple countries.
Posted by: The Trust Advisor